This article first appeared in The Edge Malaysia Weekly, on November 2, 2020 - November 08, 2020.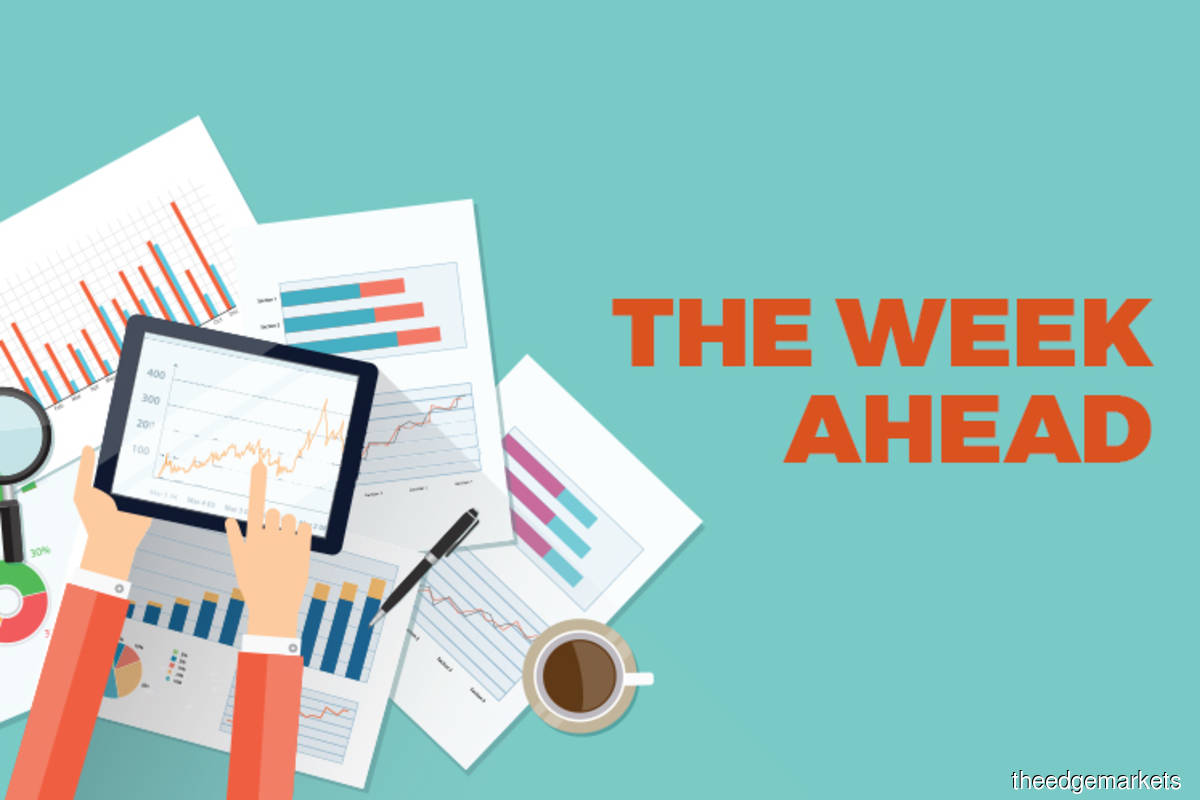 Against a backdrop of the global Covid-19 pandemic, the US presidential election takes centre stage this week, as American voters will cast their ballots on Tuesday (Nov 3) to determine whether Republican President Donald Trump remains in the White House for another four years or Democratic challenger Joe Biden becomes the next US president.
According to economists, assuming Trump is re-elected, he would seek to extend his current policies, which could lead to a deterioration in Sino-US relations and the start of a trade war with the European Union (EU).
In a scenario where Biden becomes president, his less hostile policy towards China would help ease trade frictions between the two countries, while higher taxes on corporations and high-income individuals over the medium to long term are expected to give rise to a robust US fiscal position, even though the US stock market could see some weakness in the short term.
On the same day, Bank Negara Malaysia will be reviewing its monetary policy. The central bank is widely expected to leave policy on hold, keeping the overnight policy rate at 1.75%, according to ING senior economist for Asia Prakash Sakpal.
"However, we won't entirely rule out a rate cut in view of the latest second wave developments. Unlike most Asian peers, Bank Negara has sufficient easing space from negative inflation, while there is limited leeway for fiscal policy after a record stimulus unleashed earlier this year," he says in a report last Thursday (Oct 29). Bank Negara has cut interest rates four times this year.
But the main highlight will be the Malaysian budget on Friday, which could prove to be a key test of confidence in Prime Minister Tan Sri Muhyiddin Yassin's administration. The King has urged lawmakers to refrain from politicking and to support Budget 2021 at such a critical juncture when the pandemic is still raging.
Even so, ING is not ruling out any political fireworks just yet. "Amid the ongoing power struggle, fears that the budget bill might not get through parliament and that this could cause yet another political crisis, are prevalent," says Prakash.
Ernst & Young Tax Consultants expects Budget 2021 to continue to roll out stimulus measures focused on addressing "the now" — the key issues of saving lives and livelihoods in the short term and positioning Malaysia for a recovery in the medium and longer term.
"It will be a tough budget as it has to balance taking care of the rakyat, especially the vulnerable, creating and protecting jobs and livelihoods, paving the way for sustainable growth and positioning us to be nimble to seize and realise opportunities during the recovery phase. At the same time, we are looking at a 5.8% to 6% budget deficit and debt levels above the statutory limit of 60%," it says in a statement on Oct 28.
Apart from Malaysia, monetary policy meetings will also be held in the US, the UK and Australia. The US Federal Open Market Committee will conclude its policy meeting on Thursday, just two days after the presidential election.
In Europe, policymakers at the Bank of England will also meet on Thursday.
The central bank of Australia will make its policy decision on Tuesday. UOB Global Economics & Markets Research expects the Reserve Bank of Australia to ease policy further to revive the economy by cutting the cash rate, three-year yield target and term funding facility rate by 15 basis points.
The worldwide IHS Markit Purchasing Managers' Index (PMI) figures for both manufacturing and services for October are also set to be released this week, providing an important assessment of the extent to which the third-quarter rebound can be sustained into the fourth quarter. In Asia, analysts will eagerly await Caixin surveys on Monday, in particular to assess the recovery momentum in China in October.
Elsewhere, South Korea will start the week's economic calendar with the release of its trade performance for October on Sunday (Nov 1), followed by the release of its Nikkei Manufacturing PMI survey data and inflation numbers for October the next day.
On Monday, Indonesia will release its inflation numbers for October. However, its third-quarter GDP data on Thursday will be closely watched. The Indonesian economy is expected to contract 6.1% year on year in 3Q, according to IHS Markit estimates.
ING's Prakash says rising jobless rates will continue to depress consumer spending in Hong Kong and Singapore as their retail sales — a proxy to private consumption — ought to reveal.
This week, the earnings season in the US progresses with more than 1,500 firms, including PayPal, SoftBank, Qualcomm, Alibaba, Volkswagen, Toyota, Total, Bayer, AstraZeneca and Berkshire Hathaway, slated to release their results.
On the local front, companies on Bursa Malaysia holding their annual general meetings (AGMs) on Wednesday include Hong Leong Industries Bhd, Malaysian Pacific Industries Bhd and TMC Life Sciences Bhd.
Plenitude Bhd, Hume Industries Bhd and Dutaland Bhd will be holding their AGMs on Thursday, while Guocoland (M) Bhd will meet with its shareholders on Friday.