This article first appeared in The Edge Malaysia Weekly, on February 14, 2022 - February 20, 2022.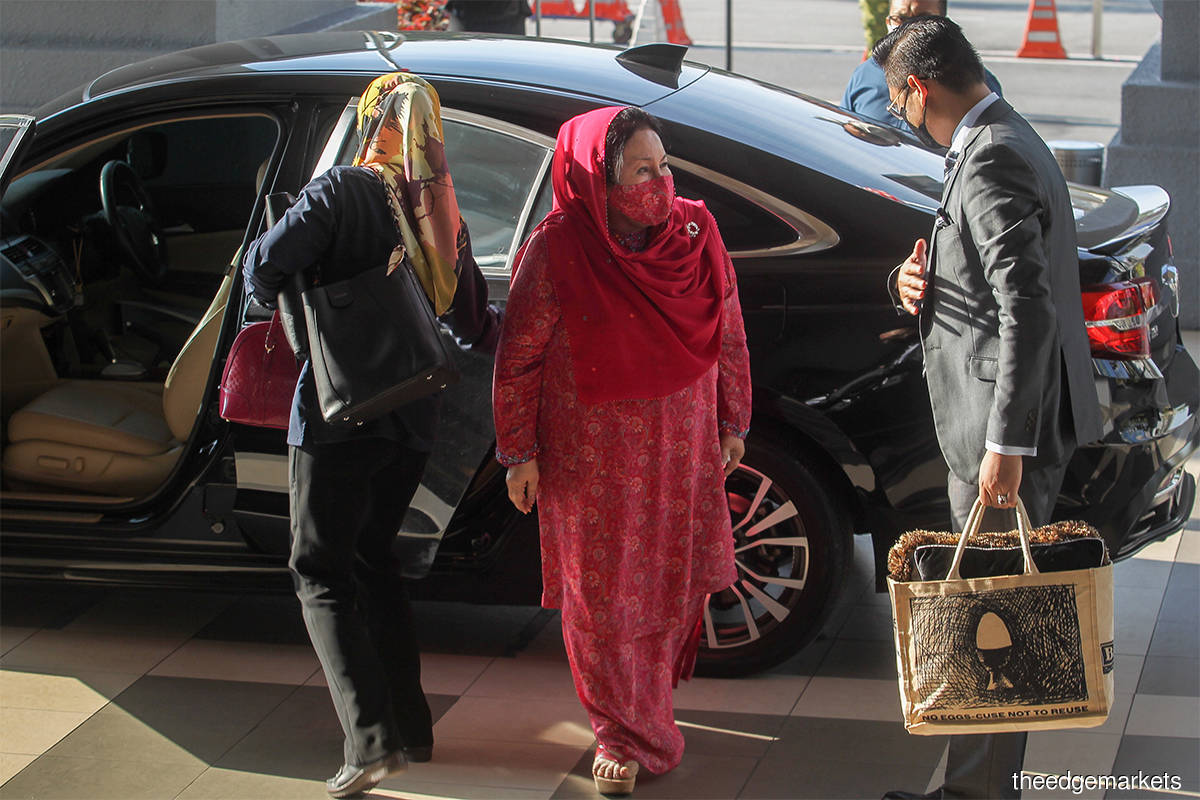 Singapore, Thailand, Japan and the European Union (EU) are expected to announce their 4Q2021 gross domestic product (GDP) readings this week, even as investors track the Federal Open Market Committee (FOMC) minutes of its January meeting for insights into the US' monetary policy stance this year.
The US central bank said last month that it was likely to hike interest rates in March and reiterated its plan to end its bond purchases that month as well.
At home, it is a relatively quiet week in terms of data releases, but there are key events to watch for in the courtrooms, starting with the Datin Seri Rosmah Mansor solar hybrid graft trial, which will resume on Tuesday at the High Court, after several delays.
Rosmah, the wife of former premier Datuk Seri Najib Razak, is charged with soliciting a RM187.5 million bribe in connection with a RM1.25 billion solar hybrid project for 369 rural schools in Sarawak. She also faces two charges of receiving a total of RM6.5 million from former Jepak Holdings Sdn Bhd managing director Saidi Abang Samsudin, through her former aide Datuk Rizal Mansor, for her help in securing the solar hybrid project.
Meanwhile, in a separate case relating to her money-laundering and tax evasion trial, fresh applications by Rosmah to recuse High Court Judge Mohamed Zaini Mazlan and Senior Deputy Public Prosecutor Datuk Seri Gopal Sri Ram from her trial will be heard on Thursday.
She faces 17 charges over some RM7.1 million allegedly transferred to her personal bank account between 2013 and 2017.
Singapore's final reading of 4Q GDP will be out on Thursday. Bloomberg median estimates are for 6.6% year-on-year growth, an improvement from the country's earlier estimate of 5.9% growth. "Given the strong manufacturing performance at end-2021, we upgraded 4Q GDP growth to 6.2% y-o-y and full-year growth to 7.3% for 2021," UOB Global Economics & Markets Research says in a Feb 11 report.
Singapore is also scheduled to table its 2022 national budget on Friday.
"While the upcoming budget is expected to continue to provide support for sectors that face difficulties amid the Covid-19 pandemic, attention will centre on the impending GST (Goods and Services Tax) hike," says UOB.
The city state will host the biennial Singapore Airshow 2022 from Feb 15 to 18, but unlike previous years, there will be no days allotted for the public to attend.
Japan, Thailand and the EU will release 4Q GDP data on Feb 15. Meanwhile, Thai markets will close on Thursday for the Makha Bucha public holiday.
The Philippines will make an interest rate decision on Thursday. Its central bank is widely expected to maintain the key rate at 2%.
Indonesia will release its January trade numbers on Tuesday, while Singapore and Japan will do so on Thursday. Indonesia will also announce its December 2021 retail sales data on Monday, followed by January car sales on Tuesday, the 4Q Property Price Index on Wednesday and 4Q current account data on Friday.
Japan will release its final industrial production numbers for December 2021 on Tuesday, and the January inflation rate on Thursday.
Over in China, key data that will be watched is the January foreign direct investment on Monday, and the preliminary 4Q current account numbers on Friday.
There will also be the January inflation and Producer Price Index (PPI) figures on Wednesday.
A slew of data is coming out of the US, the key ones being PPI (Feb 15), retail sales, industrial production and manufacturing production (Feb 16) — all for the month of January.
The US central bank will release the FOMC minutes on Feb 16. IHS Markit says, based on its latest February reading of the IHS Markit Investment Management Index, US equity investors remain risk averse, concerned about the macro environment and policy tightening at a time of escalating geopolitical tensions.
"[The FOMC minutes] will therefore be scoured for further insights on the Fed's path, post the expected March rate hike. As far as January's survey data suggested, the US continues to experience strong price increases, but the global economy could see inflation pressures persist as growth slows, highlighting the possibility that central bankers could be hiking into a slowdown," it says in a Feb 11 report.
"US housing market, retail sales and industrial production will therefore be keenly eyed for clues as to the US growth trajectory," it adds.
The US is scheduled to release the January data for building permits and housing starts — or the number of new residential construction projects that have begun — on Feb 17, and existing home sales on Feb 18.
The Reserve Bank of Australia will release its February policy meeting minutes on Feb 15.