This article first appeared in Personal Wealth, The Edge Malaysia Weekly, on June 18, 2018 - June 24, 2018.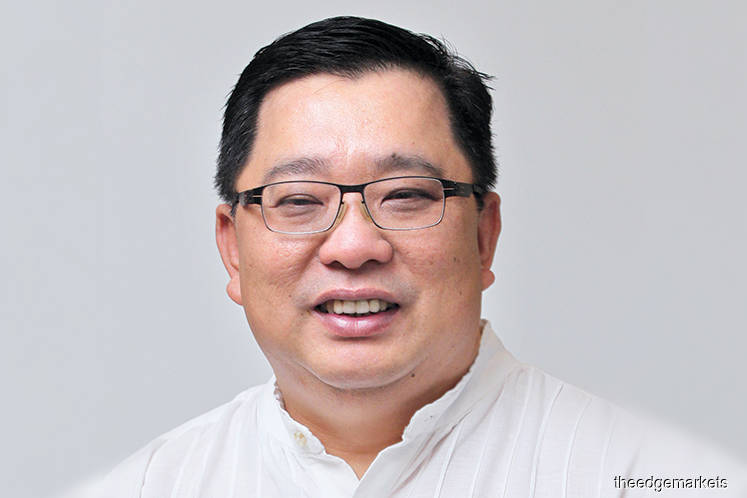 The local equity market will continue to experience uncertainty in the short term due to the recent change in government. Thus, investors should expect weaker corporate earnings and slower growth this year, says Teng Chee Wai, managing director of Affin Hwang Asset Management Bhd.
In his presentation, "Corporate earnings, valuation and sentiment moving forward", at the 2018 Harveston Wealth Management Conference on June 9, Teng observed that the cancellation of major projects planned by the previous government and changes in policies would impact the market in the short term. He cited a May 31 Credit Suisse Research report where Malaysia was forecast to see the third largest earnings downgrade in Asia for 2018.
"The earnings outlook for Malaysia is zero growth in the third quarter of this year. What is important is to wait until the government announces its reforms, which I think will be sometime in the third quarter. Thereafter, we will see whether the market is prepared to accept slower growth in the third or fourth quarter in exchange for a better 2019," says Teng.
Meanwhile, foreign investors in the local bourse have already been on a selling spree in the past few months due to weaknesses in emerging markets. "Foreign investors may say 'I will give you a chance and forget about the short term. I will go for the long term.' Or they may say, 'I will only invest after you recover.' My sense is that the answer will be somewhere in between," says Teng.
"Foreign investors will not give the government the benefit of the doubt for two or three years. They will say 'I want to wait for some early results before putting money into the market.'"
However, he is confident that the stock market will eventually rebound after two or three quarters of weak performance. If the new government is able to cut down on excessive spending, implement the right reforms to attract private investors and reduce government intervention in the economy, the country will be on a better footing.
"Things will change and that is why I am very upbeat about the stock market beyond the short term. Today, there is a cloud of uncertainty in the stock market and when the government cancels projects, the market drops. Some of the things that have been cancelled will have a short-term impact on the market, but they are necessary for the country over the much longer term," says Teng.
He cites China President Xi Jinping's anti-corruption drive as an example of how reforms can impact the market negatively, but only for a short period. "In 2013, when Xi took over, one of the big policy initiatives he undertook was the anti-corruption drive. He felt that China would be on the brink of collapse if it continued to be so corrupted.
"When he started clamping down, the economy declined. Before 2013, the Chinese economy was growing at about 8% to 9%. When the clampdown took place, the economy slowed down quarter after quarter and finally stabilised at about 6.5% today.
"It was only in late 2016 that the stock market started to rise and today, it is one of the leading markets in Asia because the growth is a lot stronger and sustainable. I hope Malaysia does not need three years. It probably needs six or nine months to resolve this."
Teng advises investors in the local stock market to be patient and wait for the new government to implement its reforms. On some issues such as the national debt level, it will take a longer time before the impact can be observed.
"It will take four or five years before we see the total debt start to come down and when we see that, the reserves will start rising. When they start rising, the ringgit will eventually reach 3.20 (against the US dollar). That is my prediction three or
five years from now," says Teng.
His confidence in Malaysia's ability to rebound is also driven by its healthy current account surplus of about RM50 billion, which is mainly contributed by trade. This, coupled with the right policies to attract private investments, will see foreign direct investment (FDI) return to the country, says Teng.
A short-term risk is the possible downgrade of Malaysia's credit ratings. This follows revelations of the true debt level incurred by 1Malaysia Development Bhd.
"I think Moody's will take a while to downgrade Malaysia. We probably have six months and that is why the next six months is important for the government to establish its position. If it can show that despite removing the Goods and Services Tax, our fiscal position has not deteriorated from what was projected earlier, I think the rating agencies will be comfortable. What they are worried about is if our fiscal position has deteriorated," says Teng.
He adds that if there is a downgrade, many Malaysian corporates will not be too badly affected because most of their borrowings were in ringgit and not US dollars.
In the meantime, investors should avoid the construction sector and companies that rely on government concessions. They should also be wary of oil and gas companies despite the recent rise in oil prices.
"When oil prices go up, the ones who benefit immediately are the oil producers. But most of the Malaysian O&G companies are service providers. They provide boats for charter. The problem with that segment is that a lot of companies in Singapore went down during the financial crisis and there are a lot of boats available at 30 cents on the dollar," says Teng.
"If I were a new owner of these ships, I could reduce my charter rate by 70% and still be competitive. But these guys (Malaysian companies) are holding on to their assets at a very high price and they are not competitive at all because they did not write down their debts or asset value."
Investors can look into banking counters, consumer names and manufacturing companies to gain from the expected economic recovery. "If the economy starts to pick up again in three or five years, banks will benefit tremendously from the recovery. You should buy consumer names. When we see a broad-based recovery, people will start buying again," says Teng.
"You should also think about manufacturers, although I think they will be hard-pressed in two or three years when the ringgit starts to appreciate. But I think they are in a very sweet spot at the moment, where the ringgit is."
An area that Teng is positive about is cloud computing. In his observation, most companies will have to implement cloud computing in their operations in the next few years.
"There are a few players dominating this field ... I told my team to look out for opportunities to buy their shares. They are Amazon, Microsoft and Alibaba. These guys will be growing at 40% to 50% per annum in the cloud business and they are going to make margins of 50% to 60%. You can't go wrong. Every time the market drops, buy these stocks," he says.
The Harveston Wealth Management Conference featured speakers from asset management companies, market research firms, law firms, insurance companies and the medical profession. The conference, themed "Harvesting on wealth and well-being," was promoting the concept of holistic wealth management. The inaugural event was organised by Harveston Wealth Management Sdn Bhd.