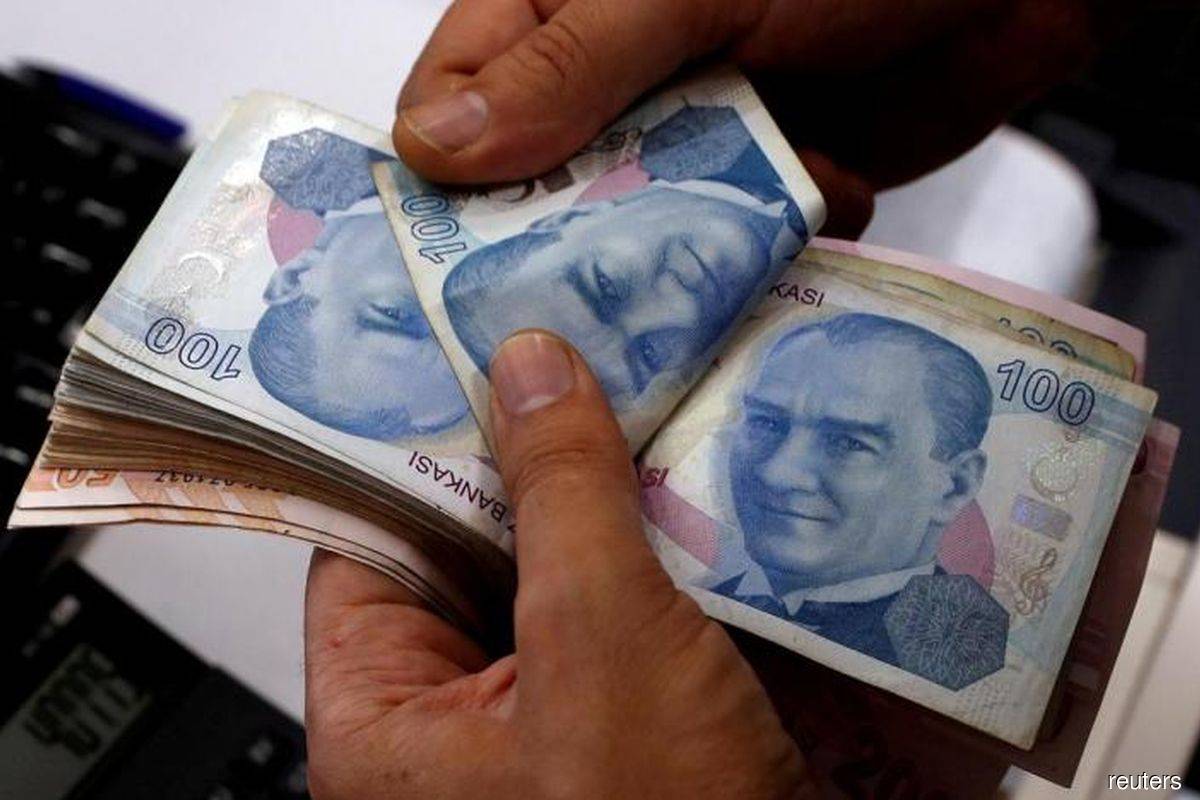 KUALA LUMPUR (March 24): CGS-CIMB Research does not expect a weak Turkish lira to have a significant impact on FBM KLCI earnings, but added that IHH Healthcare Bhd's earnings appear to be the most vulnerable to a weak lira.
In a strategy note yesterday, CGS-CIMB analysts Ivy Ng and Nagulan Ravi said they estimate that a weaker lira will have minimal impact on KLCI earnings after assessing three large-cap companies under their coverage with exposure to Turkey assets, namely Malaysia Airports Holdings Bhd (MAHB) (via its wholly-owned Istanbul Sabiha Gökçen International Airport [ISG]), IHH (via 90%-owned Acibadem) and Tenaga Nasional Bhd (TNB) (via 30%-owned GAMA Enerji).  
Of the three, they opined that IHH's earnings appear to be the most vulnerable to a weaker lira.
"The historical correlation between the Turkish lira and KLCI is low or insignificant," they said.
For IHH, they estimated its Turkey earnings before interest, taxes, depreciation and amortisation (EBITDA) to account for about 26% to 29% of the group's overall EBITDA for the financial year ending Dec 31, 2021 (FY21) and FY22.
"For every 10% decline in the Turkish lira versus the ringgit, we estimate there could be a 2.5% to 3% decline in IHH's EBITDA. There will be some impact on IHH's financing cost (foreign exchange translation gains/losses) as some of Turkey's debt is still exposed to the euro," they said.
But they noted that IHH had been continuously deleveraging its non-Turkish lira exposure via cross-currency swaps and prepayment of debt since 2018 (from €583 million at end-2018 to €37 million [RM180.94 million] at end-2020).
"Hence, we expect the extent of these net foreign exchange gains/losses could be lower in FY21. Acibadem was still loss-making in FY20," they said.
As for MAHB, they said of the ISG's €75.5 million EBITDA for FY20, a net €91.2 million was denominated in euro as the underlying currency, while a negative €15.7 million was denominated in Turkish lira as the underlying currency.
"This means that the ISG had more lira-denominated cash costs than revenues. As such, a 10% depreciation of the lira will reduce its lira-denominated net cost by €1.4 million, and boost the ISG's EBITDA by almost 2%,
"The impact of the incremental €1.4 million (RM6.9 million) on MAHB's core net loss of RM649 million was positive, but not material, at just 1%," they said.
They also noted that a weaker lira could have an indirect positive impact on the ISG as international tourists may find Turkey a cheaper destination to holiday in, which may lead to higher international traffic inflows once Covid-19 travel restrictions are lifted.
However, with travel restrictions still in place for most of Europe, the beneficial impact may be delayed, they said.
"Conversely, a weaker lira may make outbound Turkish travel more expensive for Turkish residents, leading to a demand contraction," they said.
They expect the positive and negative traffic volume impact on the ISG to partially cancel each other out, leaving a small net positive impact.
"As noted earlier, the financial profit and loss impact is invariably positive from the perspective of the ISG's long-euro/short-lira revenue and cost structure," they said.
As for TNB, they said, its 30%-owned Turkish assets under GAMA Enerji had been fully written down from its initial RM1 billion investment in 2018.
As of 2020, they said, GAMA Enerji was still loss-making due to foreign exchange — despite the company's still-decent asset quality.
According to them, its 840MW gas plant is highly ranked in terms of merit order for dispatch with an 80-85% utilisation rate.
"We expect the Turkish lira crisis to have negligible impact on TNB's earnings as it does not recognise any share of profit from GAMA Enerji after the write-down," they said.
It was reported that Turkey's lira plunged 15% to near its all-time low after markets opened on Monday following President Recep Tayyip Erdogan's shock weekend decision to oust a hawkish central bank governor and instal a like-minded critic of high interest rates.
At 10.50am today, IHH was unchanged at RM5.31, while MAHB had risen nine sen or 1.46% to RM6.24. TNB climbed two sen or 0.19% to RM10.72.