This article first appeared in The Edge Financial Daily, on July 12, 2018.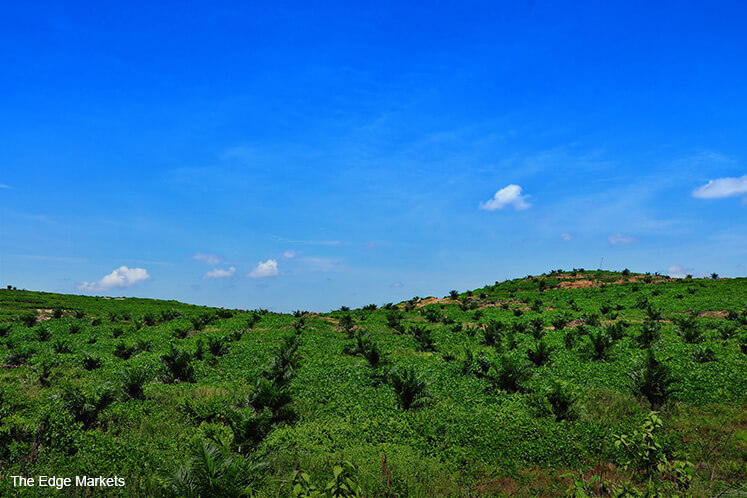 Plantation sector
Maintain neutral: Malaysian palm oil inventories were unexpectedly up for the first time in six months as a sharp decline in exports outpaced a decline in production. During the first half (1H), palm oil inventories rose 0.8% year-on-year (y-o-y) while production and exports gained 2.3% and 5.1%, respectively.
 
Meanwhile, the crude palm oil (CPO) price had performed poorly year to date (YTD), down 17.5% y-o-y to RM2,415/tonne while the spot price recently fell to a two-year low of RM2,247/tonne. We continue to maintain a "neutral" outlook with a full-year CPO price forecast of RM2,350/tonne.
In contrast to the market expectation of stagnant growth, inventories climbed 0.8% month-on-month (m-o-m) to 2.18 million tonnes (a three-month high) as palm oil exports outpaced production. Stock-to-usage ratio rose in the second straight month, up from 11.5% to 13%. Going forward, we expect to see higher inventories in 2H of 2018 (2H18) on the back of higher palm oil production.
CPO exports experienced a sharp decline, down 12.6% m-o-m to 1.12 million tonnes, the lowest level since February 2017. The poor export data was mainly due to weaker demand from China (-19.5%), the European Union (-0.7%) and Pakistan (-23.3%), despite strong demand from India (+112.1%) and the US (+0.6%).
June CPO production saw a bigger decline, down 12.6% m-o-m to 1.33 million tonnes. Production in Peninsular Malaysia fell 13.6% m-o-m while Sabah and Sarawak dipped 11.5% m-o-m. The weak production was likely due to the low harvesting activities during the long holiday break.
For the first 10 days of July 2018, Malaysia's CPO exports registered another decline, down 14.2% m-o-m, according to Intertek. Average June CPO price dropped from RM2,396/tonne to RM2,317/tonne. YTD, CPO prices averaged at RM2,415/tonne, down 17.5% y-o-y.
We anticipate weaker CPO price performance in 2H18 due to the seasonal uptick in CPO production while demand grows at a slower pace.
Apart from that, Indonesia might continue to undercut the CPO prices against the Malaysian benchmark as they are currently having excess supplies. The little consolation is that Malaysia could potentially grab some additional orders from the Chinese market given the intensifying trade tension between China and the US. — PublicInvest Research, July 11