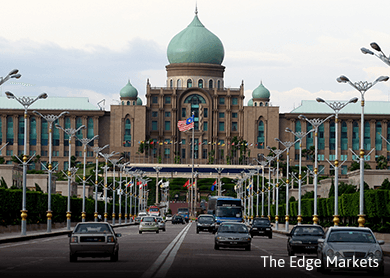 KUALA LUMPUR: The government said proactive steps to diversify the country's economic base had reduced the dependance on any one industry or commodity, thus limiting the impact of a weakening commodity or currency on the economy.
A written reply by the Ministry of Finance (MoF) on Wednesday said, "The government has reduced dependence on petroleum-related revenue from 40.3% in 2009 to 29.7% in 2013 and (this figure) is expected to continue to decline in the years to come.
"Financial and banking systems have also been strengthened to ensure that the country's economy can survive the economic uncertainty," said the ministry.
MOF said the proactive steps were taken to limit the effects of the weakening commodity and currency on the country's economy as well as for the welfare of the people.
It was in response to questions by Khoo Soo Seang (Tebrau's Member of Parliament) on what actions MOF what would take to manage oil resources in the country in view of current prices.
He had also asked for Petroliam Nasional Bhd's (Petronas) current oil production rate per day.
The ministry said Petronas would be keeping to its current domestic production rate of 500,000 barrels of oil per day.
In 2014, Petronas saw 603,000 barrels of oil produced per day while 576,000 barrels of oil per day were produced in 2013.
Additionally, MoF listed three strategies to safeguard the nation's economic strength. Its first is to ensure an economic growth that is balanced, inclusive and sustainable through an increase in export activities as well as an increase in consumption and private investments.
Some of these steps include helping small and medium enterprise companies expand their export market. The government will also be prioritising local contractors to take on repair works on places affected by last year's flood as well as delay an electric tariff hike and the increase in gas prices for the industrial sector this year.
Its second strategy is to continuously ensure the sustainability of the nation's fiscal consolidation while the third strategy is the provision of assistance to citizens and businesses which are affected by last year's flood.
"These measures are expected to ensure that the country is able to achieve a sustainable gross domestic product (GDP) of 4.5% to 5.5% and reduce its deficit to 3.4% from the GDP this year," said MoF.