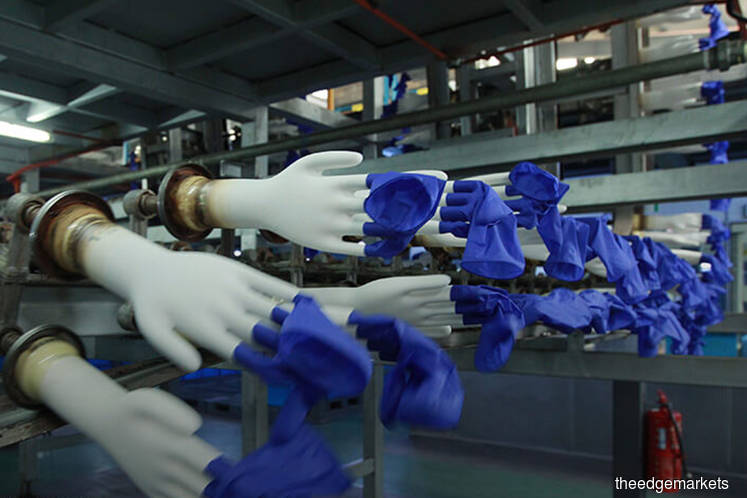 KUALA LUMPUR (Oct 3): Affin Hwang Capital Research has maintained its "Neutral" rating on the Rubber Products sector after disposable rubber gloves produced by a Malaysian manufacturer were recently detained by the US Customs and Border Protection (CBP), as CBP believed that the gloves were produced by forced labour.
In a note today, the research house however said such an action will not have an adverse impact on the entire sector, as the Withhold Release Order (WRO) used by the CBP is for the specific company only (WRP Asia Pacific Sdn Bhd). 
It said the allegation of forced labour in the Malaysian rubber products sector is not new, as it was first reported by the UK press in end-2018 and early-2019, whereby they had identified 3 companies which had engaged in such.
"WRP, whose gloves were recently seized by the CBP, was one of the 3 companies that was identified by the press.
"Weak sector sentiment may, however, offer an opportunity to accumulate our top buy ideas for the sector - Kossan Rubber Industries Bhd and Supermax Corp Bhd," it said.
The research house added that the direct impact from the seizure of WRP's gloves is relatively limited, as the producers would still be able to sell their products in other countries.