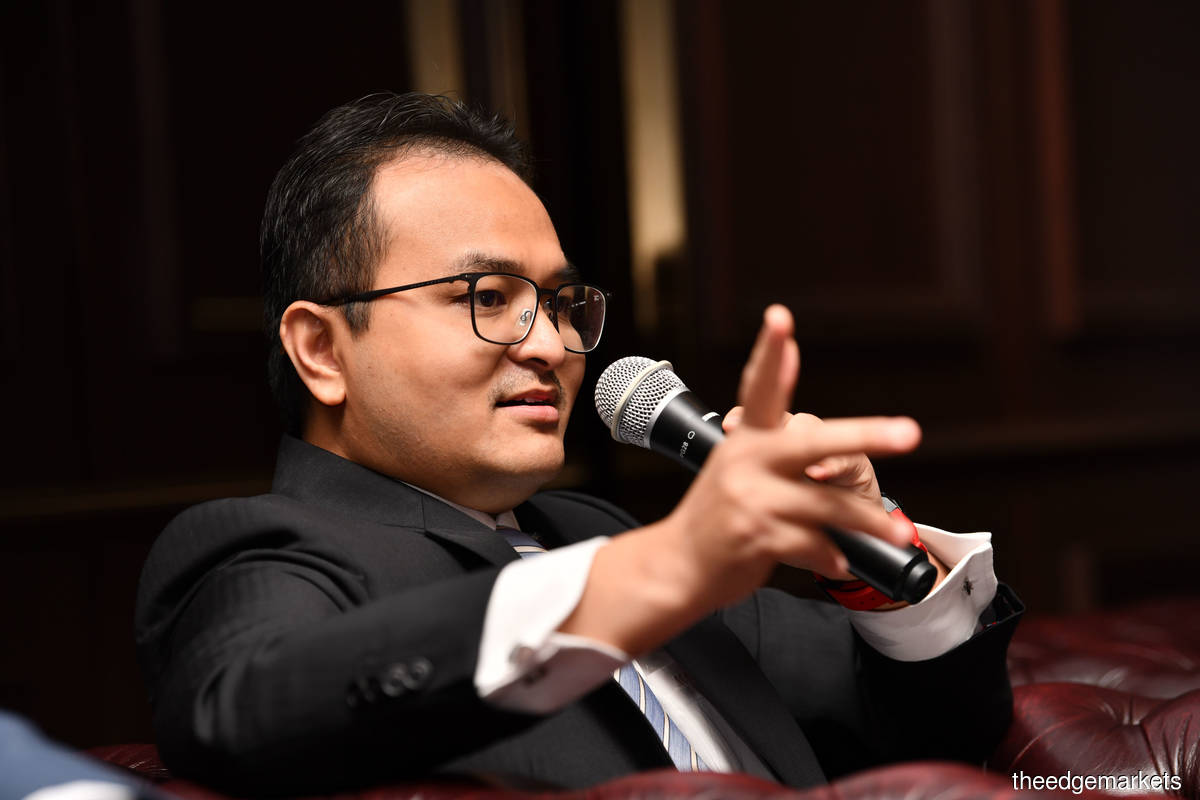 KUALA LUMPUR (Sept 22): After returning to the black in the second quarter ended June 30, 2022 (2QFY22), Bina Darulaman Bhd (BDB) said that it is a must for the group to post a profit for the full financial year.
Judging from the trend where its business normally picks up in the third and fourth quarters, acting president and group chief executive officer Mohd Iskandar Dzulkarnain Ramli said that the good performance in the second quarter could continue for the rest of the year.
"If you look at the trend of BDB's earnings, normally business will pick up in the third and fourth quarters. I believe that this trend will continue as well for this year.
"What I can assure is that posting profitable numbers is a must for us — that I can give some assurance," Mohd Iskandar told the press at a media briefing on the group's 2QFY22 performance on Thursday (Sept 22).
For 2QFY22, the Kedah-based property developer logged a net profit of RM1.13 million as compared to a net loss of RM2.84 million for the corresponding quarter a year earlier, while revenue for the quarter rose 23.1% year-on-year to RM51.62 million from RM41.93 million.
"The group's improved revenue and profitability over [2QFY22] were attributed to the resumption and better contributions from its road construction activities, and the completion of [development] initiatives by its property division," BDB said in a statement.
For the six-month period ended June 30, 2022, BDB logged a net loss of RM4.87 million, lower than last year's net loss of RM5.84 million, besides chalking a 15.64% higher revenue of RM83.07 million, compared with RM71.84 million for the corresponding period a year ago.
For FY21, BDB recorded a cumulative net profit of RM5.29 million, on the back of RM210.62 million in revenue, carried by strong earnings for 4QFY21 of RM11.11 million and a revenue of RM96.72 million.
Mohd Iskandar said he sees BDB's property development division fuelling the bulk of the group's push to profitability in FY22, citing that the segment's various development initiatives will keep its contributions sustainable.
"I would see the property [development division] contribute more for [FY22] as compared to construction because there are several plans in terms of initiatives to ensure that the business is sustainable.
"In a nutshell, in terms of profitability, we believe that the property development division will contribute more compared to the construction division," he said, saying that the construction division may be affected by the rise in building material costs as well as labour shortages, which affect its margins and in turn profitability.
Absorbing higher service costs
Meanwhile, despite the hiked overnight policy rate resulting in higher service costs, Mohd Iskandar assured that BDB currently plans to maintain the price points of its properties and absorb any increases in costs.
"Generally, as of now, within a six-month projection from now, we are maintaining the current prices of our properties," he said.
He added that the group's strategy going forward revolves around cost optimisation to maintain its margins towards achieving full-year profitability.
"[For example,] we hedge the costs at an early stage, meaning that we order the [building] materials early, so that at least we can lock the prices during that time. That's one strategy to reduce the pressure on profitability," he said, adding that the group also splits its developments into phases to reduce its exposure to jumps in building material prices.
Touching on the upcoming Budget 2023, which is slated to be tabled on Oct 7, Mohd Iskandar said he hopes that the Government will include a provision to lift some of the cost burdens on the property sector to ensure that it can sustain itself into the future.
"Now [that the nation] is in a recovery mood, we hope that there is some leeway for the property sector because managing the construction of properties [includes] compliance costs as well.
"Maybe the Government can look into these compliance costs to give some incentives, subsidising in whatever means to support the [sector], and ensure that it can be sustained into the future, especially for those [players] trying to supply affordable products," he said.
Shares in BDB closed unchanged at 29 sen on Thursday, giving the group a market capitalisation of RM88.12 million.
Read also:
Bina Darulaman mulls foray into agriculture, renewable energy and telco sectors