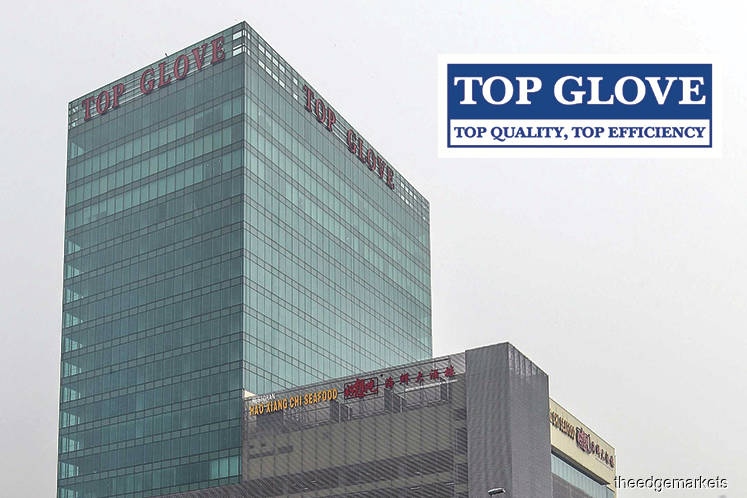 SHAH ALAM (Oct 4): Top Glove Corp Bhd does not allow the use of forced labour in its operations, its chairman Tan Sri Dr Lim Wee Chai said today.
Lim said this in the wake of the US ban on the import of disposable rubber gloves from WRP Asia Pacific Sdn Bhd for suspected use of forced labour.
Last year, Top Glove was accused by British newspaper The Guardian of engaging in forced labour, excessive overtime, debt bondage and passport confiscation. However, the group had denied all the allegations.
Speaking at Top Glove's fourth quarter results briefing today, Lim said the group was mindful of the need to abide by international standards.
"If you want to do business with the US and European countries, we have to follow their rules. I think it (import ban on WRP) is a good direction and it is a wake-up call for Malaysia's factories or companies to follow certain rules," he said.
Top Glove's sales to North America and Western Europe rose 20.3% and 12.7% respectively for the financial year ended Aug 31, 2019, compared with the previous year, on stronger nitrile gloves sales.
Its sales growth to Asia countries excluding Japan, however, moderated to 5.6%, after a 58% jump in the previous year, due to high base effect.
Lim said the US-China trade war will have an insignificant impact on the group as China's gloves manufacturing sector is relatively small compared with Malaysia's.
He added that China's nitrile gloves lag behind Malaysia in terms of technology, production efficiency and market share.
On the upcoming Budget 2020, Lim said Top Glove would like to see the Government provide more reinvestment allowance to manufacturers to encourage them to improve their factories.
There should also be more spending on research and automation, to encourage manufacturers to embrace Industrial Revolution 4.0 and digitalisation, he said.
Top Glove's shares price closed unchanged at RM4.48 today, with a market capitalisation of RM11.47 billion.