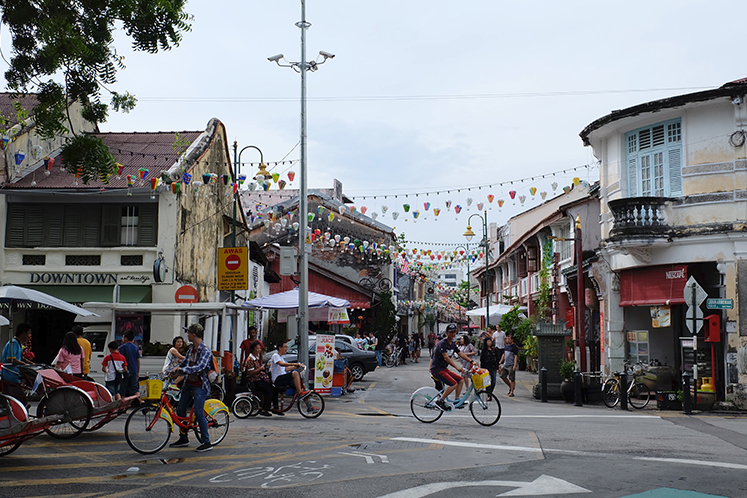 GEORGE TOWN (May 23): Two Parti Pribumi Bersatu Malaysia (Bersatu) state assemblymen today confirmed that they had withdrawn their support for Pakatan Harapan (PH) and are now opposition members in Penang.
Khaliq Mehtab Mohd Ishaq (Bertam) and Zolkifly Md Lazim (Teluk Bahang), who had maintained their support for PH after their party pulled out from the coalition, were today united in expressing their stand to stay with Bersatu and support the leadership of party president Tan Sri Muhyiddin Yassin.
Even without the duo's support, the PH government's position in Penang is not in jeopardy. PH still holds 35 of the 40 state legislative seats, with DAP having 19 seats, followed by PKR (14) and Parti Amanah Negara (two). Perikatan Nasional (PN), meanwhile, has five seats with Bersatu (two), UMNO (two) and PAS (one).
Khalid Mehtab, when contacted by Bernama, said he would follow in the party's direction by supporting Muhyiddin as the party president and prime minister.
"Whatever it is, our stand is in line with Bersatu at the federal level," he said.
Meanwhile, Zolkifli claimed that of late his name had been dropped from the list of invitees for the state government's functions and that he also was not invited to the ceremony to present aid to fishermen in the Balik Pulau area recently.
"My stand is with the party and the party is no longer with PH, so it's the same with me. We are now part of the opposition in Penang," he said.
Recently, Khaliq Mehtab was appointed the chairman of the Penang Regional Development Authority (Perda), an agency under the federal government, while Zolkifli was appointed to the board of advisors of Mara Corp Sdn Bhd, the investment arm of Majlis Amanah Rakyat (Mara).