This article first appeared in The Edge Financial Daily, on July 30, 2018.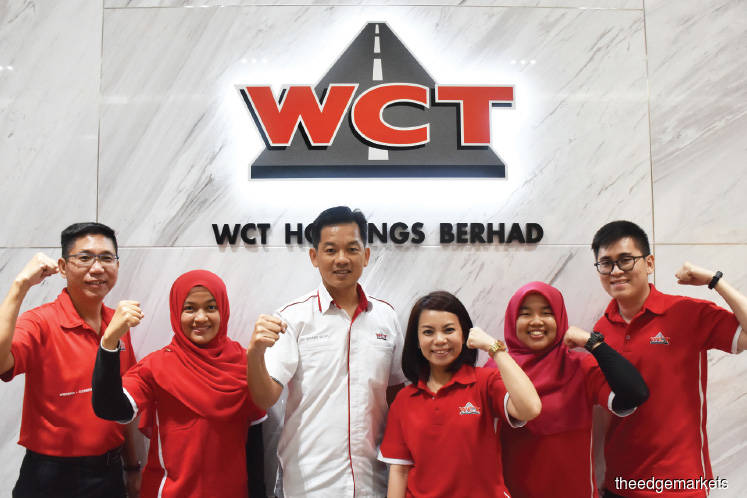 WCT Holdings Bhd director of finance and accounts Chong Kian Fah is running the Rat Race for the fourth time this year. He said he enjoys meeting and running alongside other corporate representatives.
"I look forward to making new friends through the race and, maybe, taking part in other events together," Chong said.
He thinks it is a great idea to get the C-suite involved as it encourages CEOs (chief executive officers) and other senior management representatives to run for a good cause.
WCT strives to enhance the well-being of local communities through community events, sport, education and practical training, Chong added.
"One of the major corporate social responsibility initiatives the company is involved in is WCT KIDSS — a fully-funded community sport development programme that aims to instil sound values in children through sport," said Chong.
He is WCT's only repeat runner, with the rest of the team taking part for the first time.
"I am more motivated by trying to lead a healthier lifestyle nowadays. Running is an endurance game to see how fast and how far we can go to reach the finishing line. It is pretty much the same as working and driving a career," said Neoh Kim Wah, director of sales and marketing.
Mah Yoke May sees the opportunity to run as a win-win. "It is the perfect way to combine good health and support for charity organisations in Malaysia. It is important that we are aware of what is happening in order for us to effectively assist and contribute to society as an organisation or individually.
She believes that rather than running a race or a marathon for the finisher medals, as many avid runners do, running for charity gives participants a purpose as their efforts contribute to fundraising and awareness.
Mah, the director of marketing and communications at New World Hotel Petaling Jaya, said she hopes more aid will be channelled to the needy, especially in rural areas, and that the volunteers will receive more recognition for their efforts.