This article first appeared in The Edge Financial Daily, on November 26, 2019.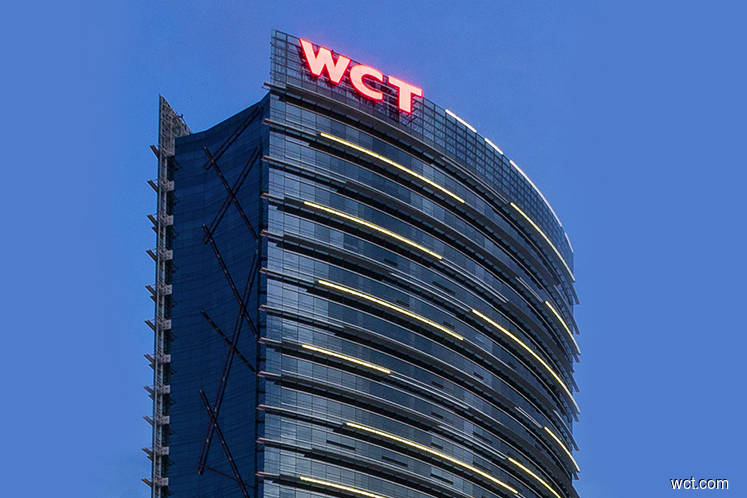 WCT Holdings Bhd
(Nov 25, 87.5 sen)
Maintain hold with a lower target price (TP) of 93 sen: We came away from WCT Holdings Bhd's third quarter of financial year 2019 (3QFY19) results briefing last Friday with two potential developments by end-2019. The letter of intent for the Pavilion Damansara Heights phase 2 (PDH2) related party project — valued at RM1 billion, is likely to be converted into a letter of award (LOA) by end-2019, subject to further negotiations of the contract's terms. Also, the sale of a piece of land in Bandar Bukit Tinggi in Klang could result in a net gain of RM30 million to RM40 million.
The cash proceeds from WCT's issuance of two tranches of Perpetual Sukuk Musharakah on Sept 27, totalling RM617 million in nominal value, resulted in a 16% decrease in total borrowings of RM3.6 billion at end-June to RM3 billion. It also raised cash and bank balances by 18% to RM531 million at end-September and lowered net gearing to 0.65 times at end-September from 0.99 times at end-June.
The proceeds are for refinancing RM800 million worth of existing medium-term notes maturing in 2020. Separately, the group has received approval for a third extension to Jan 15, 2020 for a proposed private placement of up to 140 million shares.
The group guided its order book will still be driven by building projects, with fewer in-house and infrastructure or rail projects going into 2020. The proportion of domestic building works will increase substantially, with the pending LOA for PDH2 approved by end-2019. The LOA, a related party contract, would raise the outstanding order book as at end-September of RM5.6 billion by 18% to RM6.6 billion; it is likely to contribute mid-to-slightly higher single-digit pre-tax margins.
The group's targeted jobs have not seen a significant change and our target of RM1.2 billion contract win per annum does not look achievable. The visibility of other potential jobs beyond PDH2 remains unclear, underscoring our cautious view on the outlook for WCT's job replenishment.
After the 3QFY19 briefing, we believe WCT's 4QFY19 forecasts will be stronger quarter-on-quarter driven by a continued improvement in property sales (inventory and new launches), coupled with a potential land sale gain and a higher construction margin due to final certifications of works. We therefore maintained our FY19 to FY21 forecasts.
We still feel a pending real estate investment trust deal for its malls and a hotel — delayed to mid-2020 — and slimmer chances of securing larger value infrastructure contracts would still weigh on WCT's share price. Our "hold" call is maintained with a lower TP as we roll over to end-calendar year 2020 but apply a higher revised net asset value discount of 60% from 50% previously, due to an unexciting contract win outlook for the first half of 2020. — CGS-CIMB Research, Nov 25