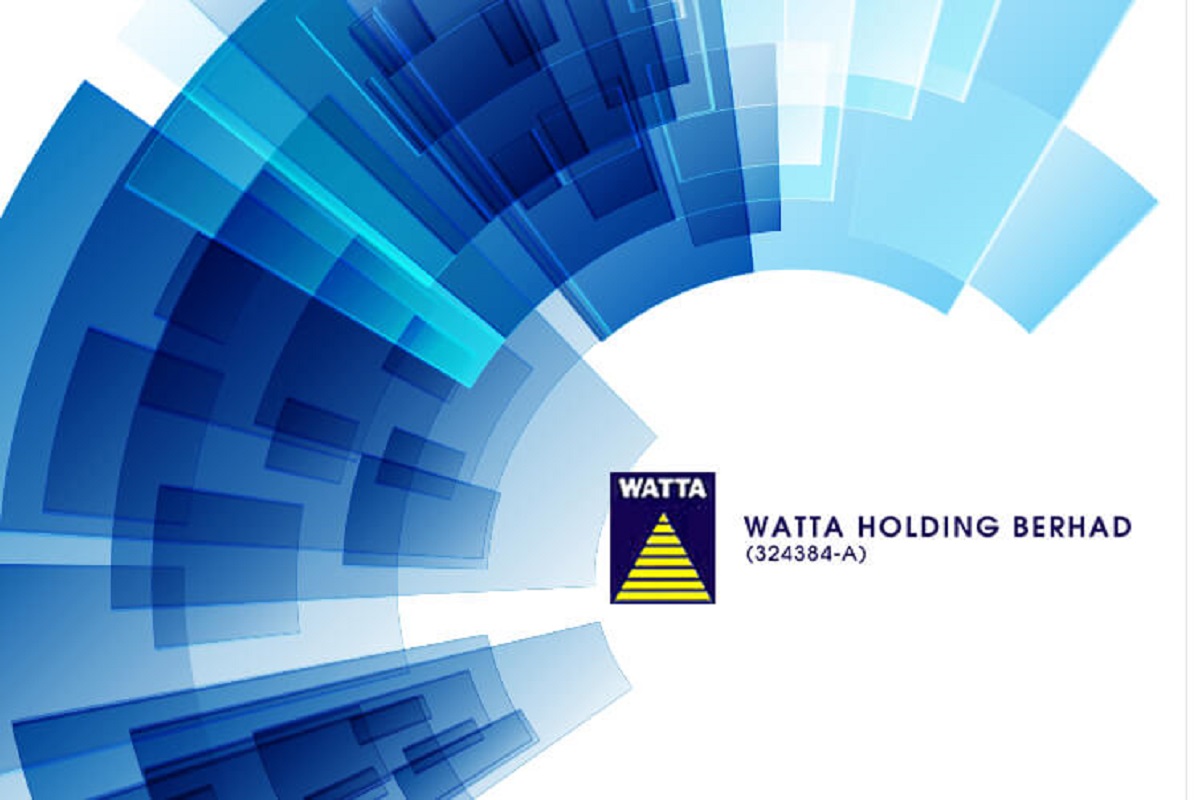 KUALA LUMPUR (Sept 7): The takeover offer for Watta Holding Bhd shares at 50 sen per share is "not fair but reasonable", independent adviser Mercury Securities Sdn Bhd said today. 
"Accordingly, Mercury Securities recommends you accept the offer," it said in a circular to minority shareholders of Watta. 
The independent adviser said the offer is unfair as the offer price represents a discount of 27.54% or 19 sen over the estimated realised net asset value price of 69 sen, even though the offer price is higher than the historical market prices of the Watta shares up to the last full trading date (LFTD). 
The offer price represents a premium of 1.01% over the last traded market price of Watta shares on the LFTD and a premium of between 4.17% and 8.20% over the volume-weighted average market prices for up to the one-year period. 
As the trading volume of Watta shares is relatively thin over the past 12 months up to August 2020, Mercury Securities is of the view that the offer provides shareholders with the opportunity to dispose of their shares on an immediate basis at 50 sen.
There is also no other competing offer and the board has also made an announcement not to seek an alternative person to make a takeover offer for Watta shares, noted the independent adviser.
The mandatory offer was made following the acquisition by Watta executive deputy chairman and CEO Datuk Lee Foo San of 11.14 million shares, or a 13.19% stake, in Watta at 50 sen per share on Aug 5. 
Post-acquisition, Lee's shareholding in Watta increased to 45.99% from 32.80%.
The persons acting in concert with Lee in relation to the takeover offer are his brother Lee Fook Sin (holding 112,000 shares or a 0.13% stake in Watta) and his brother-in-law Teoh Chee Kheong. 
The takeover parties, who collectively hold a 46.12% stake in Watta, have said they intend to maintain the listing status of the company.
Watta is principally involved in the business of servicing and repair of mobile telecommunication and other related products. 
Its wholly-owned units Mobile Technic Sdn Bhd and SEMS Services Sdn Bhd are the authorised service centres of several popular handphone brands in Malaysia, including Samsung, Huawei, Xiaomi, Honor, Nokia, Blackshark, One Plus and HTC.
Watta shares closed down 0.5 sen or 0.71% at 70 sen today, giving a market capitalization of RM59.14 million. Some 13,500 shares changed hands.