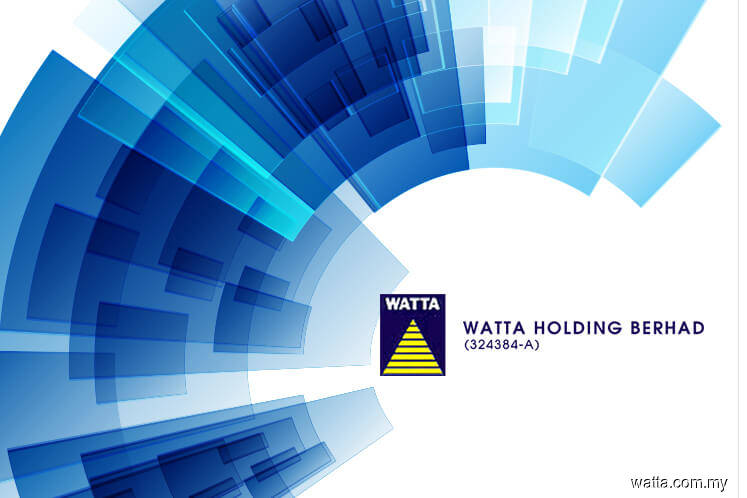 KUALA LUMPUR (Aug 27): Loss-making Watta Holding Bhd has been slapped with an unusual market activity query from Bursa Malaysia on the sharp rise in price of the company's shares recently.
In a filing with Bursa Malaysia today, the regulator has requested Watta to respond, after making due enquiry with its directors and major shareholders, whether there is any corporate development relating to the group's business and affairs that has not been previously announced that may account for the trading activity.
Watta's share price has risen 130% since last week. The stock jumped as much as 24.5 sen or 49% to 74.5 sen in early trade before paring some gains to settle at 69 sen at 12.30pm, still up 19 sen or 38% from Friday's closing. A total of 4.86 million shares changed hands, exceeding its 200-day average of 20,219 shares.
The counter last traded above 60 sen in 2002.
Watta saw its net loss narrowed to RM328,000 in the second quarter ended June 30, 2018, from RM470,000 a year ago, on lower overheads incurred following the cessation of automotive battery division.
Quarterly revenue, however, fell 52.3% to RM3.83 million, against RM8.03 million a year ago, on the decline in sales of automotive batteries due to the cessation of automotive battery division.
According to its website, the group is principally involved in the trading and export of automotive batteries, marketing and distribution of telecommunication equipment, and handphone servicing.
Last year, it was reported that it will cease its automotive battery trading business by year-end to reduce operating costs, amid an increasingly competitive environment where foreign brands flood the market. However, it will continue its business of servicing and trading of telecommunication products.