This article first appeared in Forum, The Edge Malaysia Weekly, on November 9, 2020 - November 15, 2020.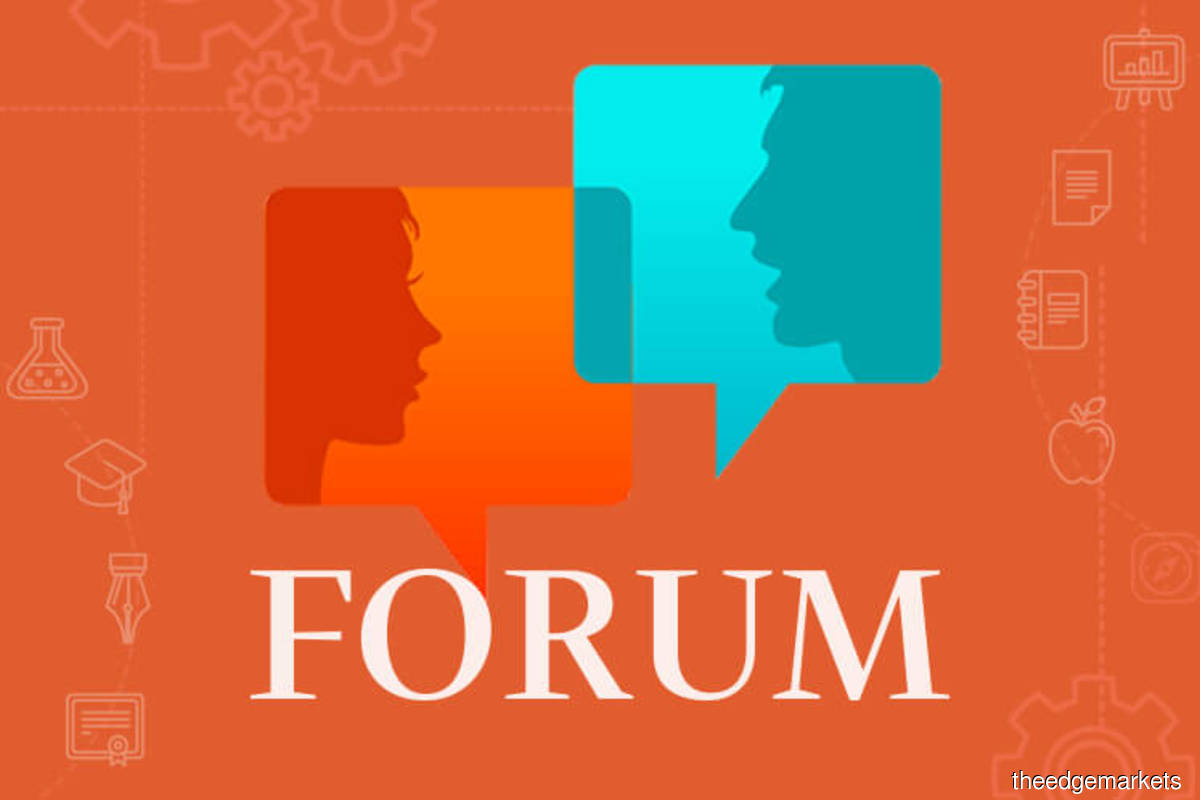 We have been tracking Southeast Asia's conglomerates for 16 years, and what we long predicted has finally happened. After years of enjoying a competitive advantage over their pure-play counterparts, the tables have turned, and pure plays have overtaken conglomerates in multi-year shareholder performance.
Conglomerates underperformed pure plays in total shareholder return (TSR) by a substantial six percentage points from 2014 to 2018. (TSR is defined as stock price changes assuming the reinvestment of cash dividends.)
When the high-growth era slowed in 2015, many conglomerates failed to shift their focus to margin expansion and cost discipline. Also, many conglomerates hesitated to reshape their portfolios, which then saddled them with weak competitive positions as well as overexposure to low-growth industries.
The Covid-19 crisis now throws a massive wild card into the picture. Will conglomerates' diversification help them survive and thrive? Will the crisis be a catalyst for change? Or will they struggle to take the decisive steps required to ensure survival and reposition for success?
Working with conglomerates and conducting in-depth interviews with some of the leading groups across Southeast Asia has revealed some distinct patterns.
The true test of a conglomerate is its ability not only to adapt to changes —including long-simmering ones such as the end of the high-growth era and black swans such as Covid-19 — but also to use changes as opportunities for reinvention.
Some have risen to the challenge. In fact, the best conglomerates continue to outperform handsomely, giving even the top pure plays a run for their money. These are conglomerates such as JG Summit in the Philippines, Sinar Mas in Indonesia, Charoen Pokphand (CP Group) in Thailand and Hong Leong in Malaysia. As a group, the top quartile of conglomerates achieved a 26% annualised TSR from 2010 to 2018 versus a -6% TSR for the bottom quartile. We call these winners "all-weather stars".
So, what is different about these all-weather stars?
First, they are all family-controlled, which gives them the ability to take a long-term perspective while being disciplined about where and how they participate.
All-weather stars are unique in that they have clearly defined their parenting advantage — namely, the management spikes that allow a conglomerate to add value to each element of its portfolio. For example, Sinar Mas' business units operate largely autonomously yet have access to capital and short-term borrowing, with the conglomerate effectively playing an internal bank role.
While all-weather stars may depend on different parenting advantages, they tend to follow the same classic crisis playbook for coming out stronger from each downturn — a playbook that requires them to protect, recover and retool for a new world. In conglomerates, as in pure plays, the actions taken during a downturn dictate the long-term future. Winners and losers are determined during turbulent times.
All-weather stars act swiftly to protect their business by reducing costs early and by aggressively managing liquidity and balance sheets. The best conglomerates out-invest the competition in downturns and, as a result, they emerge stronger when the tide turns.
They actively manage the portfolio. Preparing for change means knowing which business assets position the portfolio for long-term sustainable growth, and which do not. It means being able to answer the fundamental question: Why are we the best owner of these assets?
Portfolio management has been key to the remarkable success of CP Group. The conglomerate maintains consistent revenue growth through vertical integration within its core agriculture business and by diversifying its portfolio beyond the core.
Its aggressive portfolio moves in the 1980s and 1990s helped CP sustain its high performance during the commodities downturn of 2014 and 2015. Overall, CP Group's revenue grew an average of 16% across all business units from 2011 to 2018. The conglomerate is continuing on this path with its planned US$10.6 billion (RM44 billion) acquisition of UK-based grocery retailer Tesco's Southeast Asia business.
All-weather stars also reimagine the conglomerate model, showing us what excellence looks like in the face of rapid change and unforeseen disruption. If we have learnt anything from our research, it is that in the current environment, yesterday's inflexible conglomerate model is the surest way to fall behind competing conglomerates and ever-strengthening pure plays.
At the basic level, conglomerates have four archetypes from which to choose.
Holding companies are conglomerates with an unrelated set of businesses. Given private equity's abundant dry powder (uninvested capital), ability to attract top talent through performance-based compensation, and access and willingness to leverage, it is becoming increasingly hard for conglomerates to compete using this model.
Diversified groups have broad portfolios but with some group value added through best practice sharing, such as talent development or operational excellence. We worry that these diversified groups will stumble as markets inevitably become more competitive, pure plays scale up and disruption affects traditional moneymaking businesses such as banking and telecommunications.
Cohesive groups have portfolios with a common theme, such as engineering or consumer services, and the centre shapes strategy, pursues synergies (for instance, shared services or customer relationship management) and drives capabilities across the group (for example, digital).
Those three archetypes are prevalent among Southeast Asia's conglomerates, but we are also seeing the emergence of a new archetype that attempts to transcend the traditional conglomerate model: Integrated groups have portfolios with a unified purpose and integrated strategy. The centre drives strategy and execution. This is a new and somewhat experimental terrain for conglomerates, as it typically requires business model reinvention, portfolio clean-up and significant forays into new businesses and technologies. Ultimately, conglomerates might need to pursue this higher synthesis to avoid being broken apart into separate businesses — and to truly flourish over the long term.
Companies can become integrated groups in three ways. They can create a common purpose and a shared business model: Masan Group achieved this via its focus on consumers and its vision of creating a consumer ecosystem in rapidly emerging Vietnam.
They can vertically integrate: CP Group's vertical integration, starting with its agriculture business and extending all the way to retail, has enabled the conglomerate to thrive.
They can also pursue platform plays: That is why conglomerates such as Indonesia's Astra capture, analyse and use data from its various businesses to sell more effectively, cross-sell and develop new, data-centric business models.
As they determine how to reimagine themselves for an increasingly competitive future, successful conglomerates will relentlessly reduce costs, re-engineer supply chains and invest in digitalisation to win in the recovery phase. They will embrace new, leaner and more agile ways of working. And they will reshape their portfolios for a post-Covid-19 world, finding unique angles for value creation across the portfolio.
Covid-19 suddenly and profoundly intensified the game for conglomerates, making it less a matter of falling behind and more one of sheer survival. But the crisis also provides an opportunity for a new lease on life. In that sense, it is a watershed moment.
---
Till Vestring is a Bain & Co advisory partner and Jean-Pierre Felenbok is the managing partner of Bain & Co Southeast Asia; both are based in Singapore