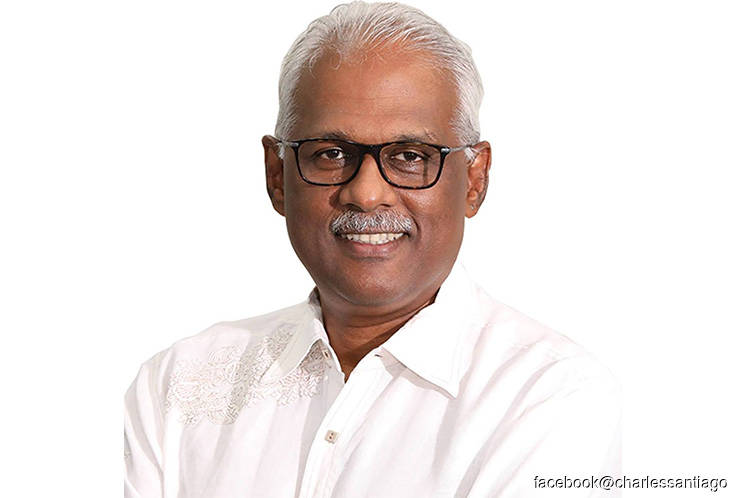 KUALA LUMPUR (Feb 19): The water supply situation in all states across Peninsular Malaysia and Labuan is still "under control", said National Water Services Commission (SPAN) chairman Charles Santiago.
In a statement today, however, Santiago advised Malaysians to be prudent and save water, following confirmation that water levels in rivers and dams which supply to water treatment plants have indeed deteriorated due to the ongoing dry season.
"As projected by Malaysian Meteorology Department, most places in Peninsular Malaysia are expected to experience dry weather with low rainfall through February 2019, until the end of north-east monsoon in March.
"However, SPAN would like to inform that until now, the water supply situation in all states in the [peninsula] and the Federal Territory of Labuan is still under control," he said.
"As such, SPAN would like to advise all consumers to be prudent in using water during this hot season. Avoid wastage and water usage for less important purposes so the existing water resources can be sustained for a longer period," he added.
Following on, SPAN said it will report the water supply situation through the media from time to time, and it will seek the cooperation of state water operators to provide daily reports on the situation in their respective states.