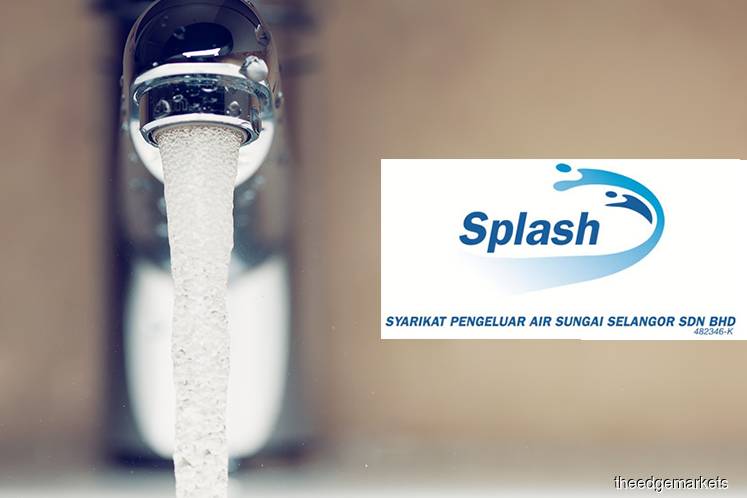 KUALA LUMPUR (March 13): Syarikat Pengeluar Air Sungai Selangor Sdn Bhd (Splash) has highlighted potential power supply cuts to its plants, O&M operators Sg. Harmoni Sdn Bhd (SSP1) and Gamuda Water Sdn Bhd (SSP3).
Tenaga Nasional Bhd (TNB) recently slapped Gamuda Bhd's water unit with four writs of summons, together with statements of claim for failing to pay its electricity bills, Gamuda said on March 9. 
Gamuda Water Sdn Bhd, an 80%-owned unit of Gamuda, received the four suits — with electricity bills totalling RM39.51 million — on March 1, Gamuda said in a filing with Bursa Malaysia.
In a statement today, Splash said in respect of the unpaid bills, TNB has also threatened to cut power supply to Splash plants.
"We would like to take this opportunity to highlight another risk — potential power disruption to our plants," the statement said.
As for the reason for the unpaid bill, Splash said Syarikat Bekalan Air Selangor Sdn Bhd (Syabas) under the new administration proceeded to reduce payment to Splash to about 36% of billings.
This came shortly after Pengurusan Air Selangor Sdn Bhd (Air Selangor) acquired the other water companies — Syabas, Puncak Niaga Sdn Bhd and Konsortium ABASS Sdn Bhd in 2016.
At that level, it was no longer possible for Splash O&M operators to pay TNB bills, chemical costs and other overheads. 
"Prior to Air Selangor taking over Syabas, Splash operators had been able to fully settle all TNB bills," Splash said.
Splash explained that the reduction in payments to it was necessitated by Air Selangor having to service new lease payments to Pengurusan Aset Air Bhd (PAAB) for funding its equity purchase of water companies, according to dialogues arranged by the Ministry of Water, Energy and Green Technology to mediate between Splash and Syabas.
"We are of the opinion that if Syabas or Air Selangor as a group is short of cash, then they should rightly seek cash injection from the State government, rather than penalize Splash," the statement said.
"Syabas' first priority should be to pay its creditors and only after doing so, advance any excess moneys to Air Selangor for lease rental or other payments," it added.
Splash said it has at all times produced water to the desired quality and quantity for Syabas, according to demand, and has never defaulted in its obligations as an operator under its concession agreement with the State government.
At the same time, Splash has been called to regularly fulfil 110% of its supply commitment, while receiving payment of 36% of its billings. 
"In spite of having to suffer the chronic underpayments, Splash commits to ensure uninterrupted water supply. When YB Hannah Yeoh and YB Charles Santiago rushed to lecture on responsibility and apportion blame, they must be blissfully uninformed," Splash quipped.
On another matter, Splash said the bursting of the surge vessel system at the Sungai Selangor Phase 3 (SSP3) Bukit Badong plant on March 6, 2018 was due to stress at the elbow joints, due primarily to continuous overloading of the system.
Splash said it has a total of ten pumps on site and only five pumps are needed to produce treated water to its overloaded capacity.
"The other five pumps were spares. Therefore, the fact that the other four pumps were under repair during the incident was inconsequential and totally unrelated to the incident or the operations of the plant," it added. 
Splash operates and maintains three major water treatment plants, namely SSP3 Water Treatment Plant Rasa (250 MLD capacity), SSP3 Water Treatment Plant Bukit Badong (800 MLD capacity) and SSP1 Water Treatment Plant at Bukit Badong (950 MLD capacity).