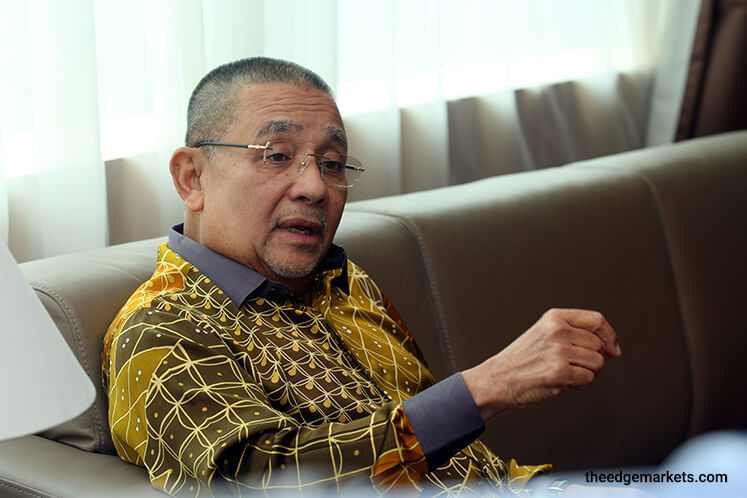 KUALA LUMPUR (Aug 16): The recently-arrested Tan Sri Mohd Isa Samad's appointment as Land Public Transport Commission (SPAD) Acting Chairman has raised grave issues about integrity, breach of trust and abuse of power due to his controversial role in graft scandal at FGV, according to DAP veteran and MP for Gelang Patah, Lim Kit Siang.
In a statement today, Lim said Prime Minister Datuk Seri Najib Razak owes Malaysians a full and proper explanation as to how he could appoint Isa as the acting chairman, when he had access to "thick dossiers about Isa being a problematic candidate for any top public post, because of his controversial role as FELDA and FGV chairman".
"Najib would have received a long list of complaints about corruption, abuses of power and breaches of trust involving Mohd Isa, not only in relation to the purchase of the London and Kuching hotels, but purchase of other properties by Felda and FGV as well," Lim said.
Isa was arrested by Malaysian Anti-Corruption Commission (MACC) yesterday in its investigations into the alleged corruption and abuse of power in the purchase of two hotels, one in London and the other in Kuching, by Felda Investment Corporation (FIC).
According to Lim, MACC stated there is a "strong basis" to arrest Isa and is considering a bid to freeze all assets owned by Isa.
FIC was thrust into the limelight, after it was said to have bought the four-star Par City Hotel in upmarket Kensington, London, between 2013 and 2015, for an inflated price of RM330 million, which was then renamed as Grand Plaza Hotel.
Another subject of MACC's investigation was FIC's purchase of a hotel in Kuching, Merdeka Palace Hotel & Suites, in 2014, for RM160 million, which is said to be about RM50 million more than the actual value.
Lim questioned Najib's decision to appoint Isa as SPAD's acting chairman, when full investigations should have been allowed to be completed to determine whether Isa had been guilty of corruption, abuse of power and breaches of trust in these transaction as Felda or FGV chairman.
He also raised the question of whether Isa remains as the acting chairman of SPAD, following his arrest by MACC.