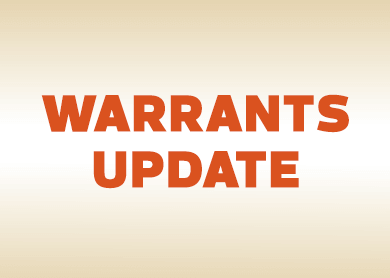 PLASTIC PARTS and precision mould manufacturer SKP Resources Bhd saw renewed trading interest in its shares recently on the back of a lucrative new contract from Dyson Ltd.
SKP manufactures and assembles a variety of Dyson products, such as vacuum cleaners and bladeless fans. It recently completed the construction of a fifth manufacturing plant in Johor, with production targeted to commence this month. The plant is expected to boost SKP's current capacity by 90%, enabling it to handle the large new order from Dyson for its cordless vacuum cleaners.
The British company, which is already a key customer of SKP (fundamental: 2.10; valuation: 1.10), has granted the Malaysian manufacturer a five-year contract. It is estimated to be worth up to RM400 million annually.
The extra RM2 billion boost to SKP's orders bodes well for its earnings prospects. Analysts predict that the company's total turnover will reach RM1.19 billion for the financial year ending March 31, 2016 (FY2016), or more than double the RM426 million achieved in FY2014.
Its company issued warrant, SKPRes-WA, is a cheaper proxy for investors who are keen to ride on the firm's bullish prospects over the medium term. Set to expire on June 27, 2017, the warrant carries an exercise price of 55 sen and a one-on-one conversion ratio.
For the nine months ended Dec 31, 2014, SKP reported a cumulative net profit of RM30.71 million, up 41% from RM21.83 million in the previous corresponding period. Similarly, revenue grew to RM422.16 million from RM302.23 million.
In a May 8 note, TA Securities Research says the Dyson contract has alleviated concerns that the incoming capacity for SKP's factories will not be optimally utilised.
"Capacity is now being snapped up at a quicker-than-expected pace, signalling robust demand. Furthermore, the contract signifies the trust and confidence awarded to the group by Dyson," it adds.
TA Securities has pegged a fair value of RM1.25 to SKP, or a 25% upside from the stock's May 27 close of RM1. Assuming zero premiums, SKPRes-WA would theoretically be worth 70 sen, or a 47% upside from the warrant's closing price of 47.5 sen on the same day.
It is worth noting that the premium gap between the warrant and its mother share has reduced considerably over the past year. As at May 27, the warrant closed at a modest 2.5% premium to the mother share, compared with a 60% premium a year ago.
Furthermore, SKPRes-WA is an American-style call warrant, meaning that it can be converted to SKP shares at any time up until expiration. Investors may be keen to convert the warrants, given the company's projected dividend yield of 4.3% by FY2016, according to TA Securities.
This article first appeared in The Edge Malaysia Weekly, on June 1 - 7, 2015.