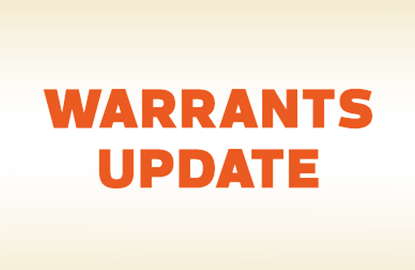 This article first appeared in The Edge Malaysia Weekly, on June 6 - 12, 2016.
INARI Amertron Bhd is expected to reap the benefits of being the leading electronic manufacturing services company in the region as radio frequency (RF) content in new smartphone models continues to increase.
The group's RF testing segment volume is expected to grow 20% quarter on quarter in the fourth quarter of the financial year ending June 30, 2016 (4QFY2016), as orders from one of its key end customers normalise, AllianceDBS Research says in a report dated May 20.
With the increase in orders for Inari's RF testing service, the segment's utilisation rate is expected to rise to about 65% in 4QFY2016, from about 50% in 3QFY2016. The group has increased the number of its RF testers to over 600 in FY2016, compared with 522 in FY2015.
"Despite slowing smartphone sales, we believe Inari will still be able to achieve decent revenue growth in FY2017F, given the rising RF content in smartphones due to the proliferation of 4G LTE bands," the research firm says in its report.
"Moreover, its increased RF capacity could be used for fulfilling orders from new customers as well, as Broadcom's current FBAR (film bulk acoustic resonator) production is mainly allocated to its two key customers only," it adds.
Growth in the RF testing segment will help Inari breach the RM1 billion revenue milestone in FY2016, AllianceDBS Research states. The segment's revenue is expected to grow 30% to 35% in FY2017.
Over the past year, Inari's share price has increased 12.6%, closing at RM3.05 last Wednesday. However, the counter is 19.66% lower than its 52-week high of RM3.796, seen on Dec 30 last year. Year to date, the stock has lost 16.15%.
Similarly, its warrant, Inari-WB, has also tracked lower. Closing at RM1.42 last Wednesday, the derivative was at a 1% discount to the mother share. It has a strike price of RM1.60 per share and a one-for-one conversion ratio.
Of the 10 analysts who cover Inari, six recommend "buy" while the rest advise "hold". The highest target price is RM3.60 apiece, 15.4% above the RM3.12 consensus target price.
AllianceDBS Research ascribes a fair value of RM3.30 to Inari, which implies an 8.2% upside potential from its RM3.05 close last Wednesday. Assuming its share price increases and reaches RM3.30 within the next 12 months, Inari-WB will have to increase by 21.4% to reach parity with the mother share.