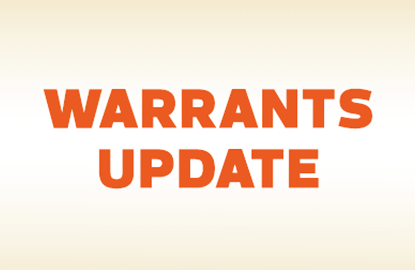 This article first appeared in
Capital, The Edge Malaysia Weekly
, on December 26, 2016 - January 1, 2017.
CLOSING at RM1.03 last Tuesday, Gadang Holdings Bhd's share price is up about 20% year to date. It is also about one-fifth below its all-time high registered in late October, or a month before the stock traded without entitlement to its one-to-two share split that was followed by a one-for-four, warrant-sweetened bonus share issue. Simply put, someone with two Gadang shares at entitlement date would have the equivalent of five Gadang shares plus one warrant today.
At the time of writing, the three analysts tracking the diversified civil engineering and construction stock had a "buy" recommendation on it. Target prices ranged from TA Securities' RM1.37 to JF Apex Securities' RM1.48 apiece.
RHB Research Institute, which upgraded the stock to a "buy" with a RM1.40 target price (RM3.50-cum-entitlements) on Nov 14, told clients that the recent selldown was an opportunity to pick up Gadang, whose businesses include development rights to a 24.08-acre tract in the Kwasa Damansara township, a 2,600-acre oil palm plantation and a 60%-owned new 9mw hydro power plant in Indonesia.
"Apart from strong medium-term earnings visibility, it has also laid the foundations for the longer term. Mega construction job wins and its corporate exercise may boost sentiment on the stock," the research house says. Apart from a RM604 million construction order book (as at August) and RM211 million of unbilled property sales (as at September), Gadang has also bid for nearly RM5 billion worth of projects and RHB expects RM300 million to RM500 million job wins every year.
At the time, Gadang fetched RM1.008 (RM2.52-cum-entitlements) or about 2.2% below current levels.
TA Securities, meanwhile, highlights Gadang's balance sheet strength (RM82.6 million net cash as at Aug 31) and its pre-qualification for LRT3 civil works, which will be put out to tender early next year.
The free warrant, Gadang-WB — which expires on Nov 29, 2021, and has a RM1.06 strike price and one-for-one conversion ratio — closed at 34.5 sen last Tuesday, fetching a 36.4% premium on the underlying share.
If Gadang rises 35.9% to meet RHB Research's RM1.40 target price, Gadang-WB would be worth 1.45% less at 34 sen, assuming zero premium to the underlying share.
However, there is an upside potential of 39.1% to 48 sen if Gadang-WB can command a 10% premium to the underlying share and an upside potential of 79.7% to 62 sen if it can command a 20% premium to the underlying share.
Key risks for Gadang include the inability to replenish its construction order book, a significant slowdown in the local property sector and hikes in input costs, says RHB Research.