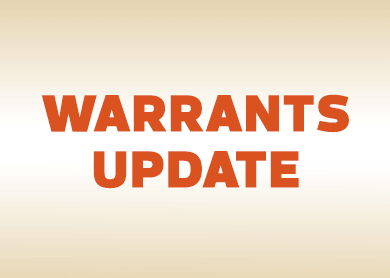 PROPERTY developer LBS Bina Group Bhd (fundamental: 1.0; valuation: 2.40) had RM636 million unbilled sales as at March 31, which is 0.9 times its RM670 million sales in 2014.
Its existing projects, including Bandar Saujana Putra SkyPark, D'Island Residence, Cameron Golden Hills, Bandar Putera Indah and Sinaran Mahkota, are expected to underpin future earnings.
Closing at RM1.39 last Wednesday, the stock has tumbled 17.8% in the past three months from its 52-week high of RM1.69 on May 19.
JF Apex Securities, for one, has a "buy" on LBS with a target price of RM2.05, which it says is a 52% discount to the latter's revalued net asset value per share of RM4.27. It also implied 15 times 2015 earnings. If the research house is right, there is a 47% upside potential for the stock.
Its warrant, LBS-WA, which expires on June 11, 2018, could provide a cheaper proxy to investors. With a RM1 strike price and one-to-one conversion ratio, LBS-WA, which closed at 42 sen last Wednesday, was trading at a slight 2.16% premium to the underlying share that closed at RM1.39.
At zero premium, LBS-WA would theoretically be worth RM1.05 if its mother share hit the target price. This presents an even higher upside potential of 150% from the warrant's 42-sen close on Aug 19.
Year to date, LBS Bina's share price has fallen 11%, while LBS-WA is about 26% lower.
LBS Bina saw its net profit increase 3.6% y-o-y to RM11.57 million for its first quarter ended March 31, 2015 (1Q FY2015). Despite accounting for only 14% of JF Apex's full-year estimate, the research houses deems the results within expectations as progress billings are expected to pick up in the coming quarters.
"We are positively surprised by the group's new sales achieved in 1QFY15 of RM234 million, up 38.5% year-on-year amid the softening property market. The group's 1QFY15 new sales accounted for 36% of our full-year sales forecasts of RM650 million and 23% of the group's target sales of RM1 billion for 2015," says JF Apex's head of research Lee Chung Cheng in the May 29 report.
Lee, however, reckons that the group's RM1 billion sales target "looks ambitious" and has reservations about whether LBS can continue to see strong sales momentum for the rest of the year as the impact of the Goods and Services Tax (GST) will only be felt from 2QFY2015.
It is worth noting that LBS had on May 28 proposed the issuance of up to 152.3 million warrants, on the basis of one free warrant for every four existing shares, with the exercise price to be fixed at a later date. It remains to be seen how the new warrants will affect LBS-WA's proposition.
This article first appeared in Capital, digitaledge Weekly, on August 24 - 30, 2015.