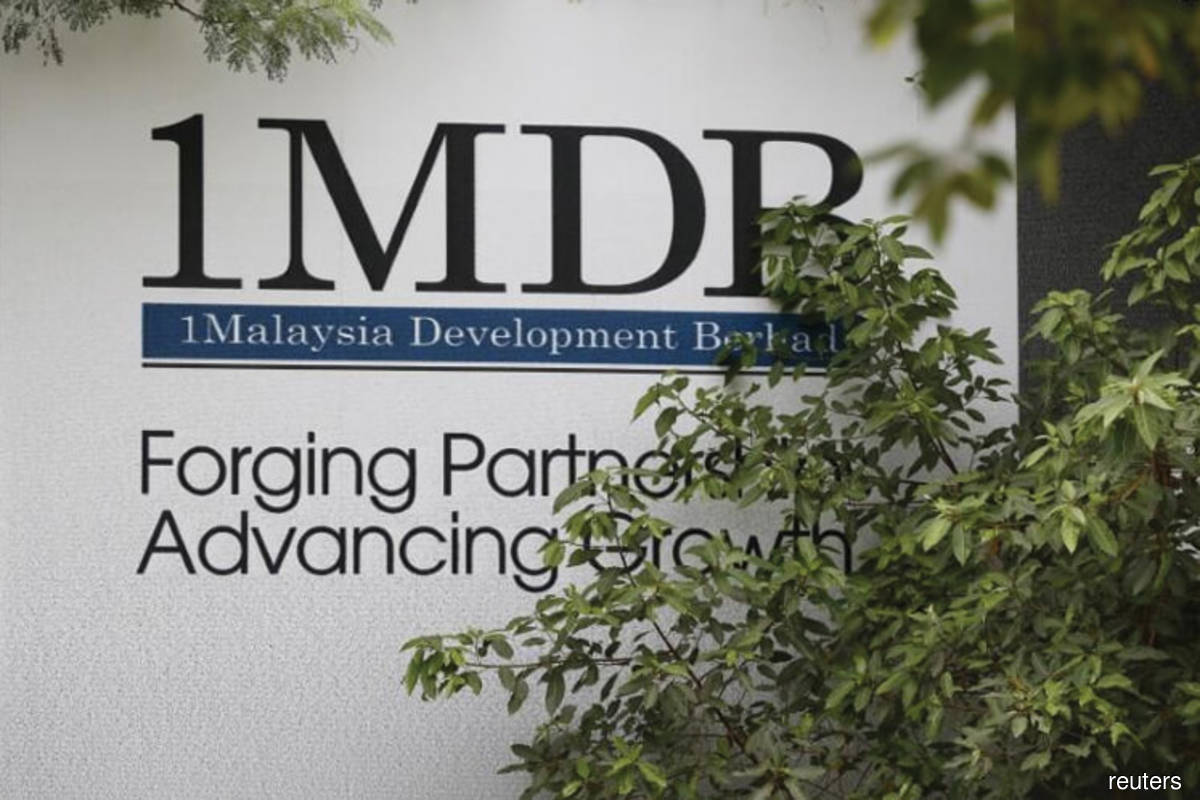 KUALA LUMPUR (Feb 8): The US Department of Justice (DoJ) has served an arrest warrant on a top London law firm in an effort to seize hundreds of millions of dollars – alleged to be the proceeds of a major international fraud – which it is holding on behalf of a client.
In a report yesterday, The Guardian UK reported that according to court records it had reviewed, the UK's National Crime Agency (NCA) served the warrant at the central London offices of the elite firm Clyde & Co, on behalf of the DoJ.
It said the warrant, signed by a US federal judge, identified the "defendant" as the US$330 million (£243 million) held by Clyde & Co in a bank account at a NatWest branch in the City.
DoJ filings state that "an arrest warrant in rem" – a type of order used to seize property or assets – was served on the law firm on 29 October in an attempt to secure the funds.
The report added that the DoJ alleges the money is derived from a complex fraud against the Malaysian state investment fund 1MDB, which embezzled more than US$4 billion from the fund and laundered money to pay bribes and finance lavish lifestyles of its alleged perpetrators.
Specialist DoJ anti-money-laundering prosecutors allege the money held by Clyde & Co is "about all that is left of the proceeds" of the first phase of the 1MDB fraud, which allegedly misappropriated US$1 billion of 1MDB funds.
According to prosecutors, US$700 million of the money was used for the "personal gratification of 1MDB conspirators" while US$300 million was diverted to a joint venture between 1MDB and PetroSaudi, a little-known oil company established by the Saudi businessman Tarek Obaid with a member of the Saudi royal family.
Guardian said a spokesperson for Clyde & Co insisted the funds were the proceeds of the standby letters of credit and that the court of appeal had ruled that PetroSaudi was entitled to receive the money.
He added: "Our involvement only arises because we held the funds to the order of, and at the direction of, an arbitration tribunal."
However, earlier this month the DoJ told a federal court in California the funds were the proceeds of the fraud on 1MDB, regardless of whether they were paid willingly or in accordance with an arbitration award.
PetroSaudi, which is contesting the DoJ's forfeiture claim, has rejected the DoJ's allegations and maintains the money was generated through legitimate business activity.