This article first appeared in City & Country, The Edge Malaysia Weekly, on August 19, 2019 - August 25, 2019.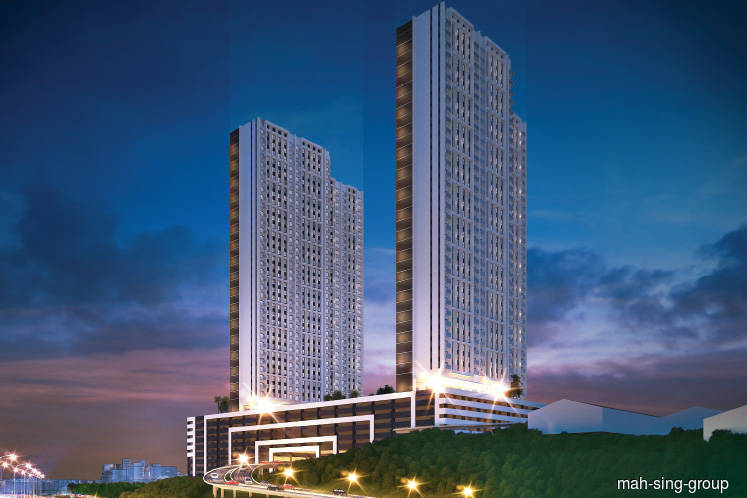 An artist's impression of M Oscar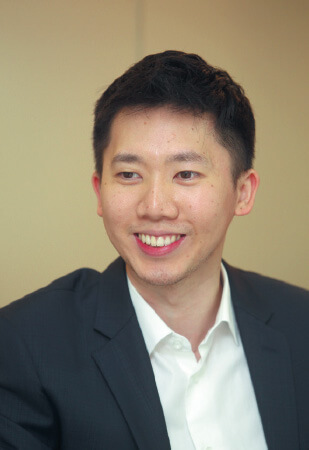 We are quite proud of the elevation. It is something different in this area, which is quite flat." — Leong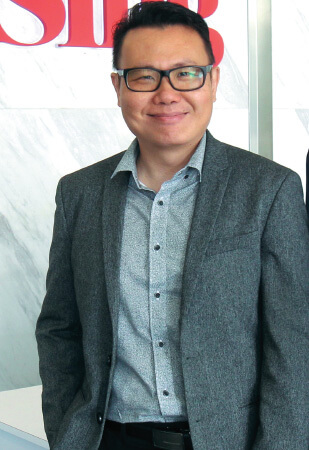 The larger units would be ideal for buyers who ...want better security and facilities ... for their young families or children." — Chen
With our modern and busy lifestyle, we rarely make time for ourselves, to relieve the stress that life throws at us and to pamper ourselves. It is time we looked at rewarding ourselves.
Mah Sing Group Bhd's upcoming niche development M Oscar is based on this concept. Located on a 4.63-acre freehold parcel off Jalan Kuchai Lama, the development is designed to meet the aspirations of Mah Sing's intended homebuyers, says director of group strategy and operations Lionel Leong.
He explains that the name and concept were inspired the Academy Awards. To celebrate excellence, the developer aims to recognise and reward buyers who work hard. Additionally, he says, "Osca" in Latin means a notch or a mark above.
M Oscar — which is accessible via Jalan 2/149, an inner road that is connected to the Kuchai Lama interchange of Maju Expressway — aims to exude a classy, timeless and understated luxury that focuses on thoughtfulness and purity of design.
The development aims to provide homeowners with calm serenity to get away from the hustle and bustle of life. With plenty of open spaces and facilities, the development allows homebuyers to make time for themselves as well as others, therestrengthening community bonds.
The RM500 million M Oscar will comprise two towers of serviced apartments. There will be a total of 910 units and built-ups will range from 700 to 1,200 sq ft. Three types of layout will be available — 2-bedroom, 3-bedroom and 4-bedroom. The largest units will be dual-key while the remaining will be single-key. Selling prices start at RM428,000 or an average of RM650 psf.
To understand buyers' needs and wants, Mah Sing conducted a series of analyses, says sales and marketing general manager Chris Chen. The results revealed that there is a demand for bigger units. "The larger units would be ideal for buyers who are currently staying in older homes and want better security and facilities to cater for their young families or children," he says.
All units have north-south orientations with the North tower facing Kuala Lumpur city and the South tower, Sri Petaling. Both towers will have unobstructed views of the surrounding areas.
M Oscar will be bordered Salak South, Sri Petaling, Kuchai Lama and Happy Garden. According to Chen, the development is centrally located and easily accessible from Petaling Jaya, Kuala Lumpur and Cheras.
Additionally, the surrounding neighbourhood is mature and connected to many highways.
Access to the New Pantai Expressway and Kajang Dispersal Link Expressway is 1.1km away while it is within 2.8km of Shah Alam Expressway and Kuala Lumpur-Seremban Expressway. Maju Expressway and Stormwater Management and Road Tunnel are 4.8km away.
An upcoming mass rapid transit station — Taman Naga Emas station — about 800m away will make commuting easier. About four minutes' drive away, it is part of MRT2, which is slated to be completed 2021 and fully operational the following year.
A shuttle bus service to the MRT station will be available to residents, says Leong.
There will be a 2.7-acre facility podium offering common facilities such as a swimming pool, gym, children's playground and multipurpose hall.
The developer is still planning the other facilities, which will be revealed at a later date, says Chen. However, he assures that they will be family-oriented and offered in different zones.
A total of 2,177 parking bays will be provided and each unit will come with a minimum of two.
Elevated living
A unique factor of the land, says Leong, is that it is 100m above sea level. "We are quite proud of the elevation. It is something different in this area, which is quite flat.
"When you are in a neighbourhood that is quite established, you will need to differentiate yourself. So, we will be constructing a winding ingress road and residents will be welcomed an ovation of lights," Chen explains.
M Oscar will be made more unique with three key concepts — canyons, stars and water. In the grand drop-off lobwill be a double-volume ceiling with canyon-inspired lines, creating a sense of awe as residents drive in from the winding ingress road.
The podium will be resplendent with lights so that when residents look down from their units at night, it will be like looking at a star-lit sky.
Last but not least, multiple water levels will be used to create a cascading effect for a "source-to-destination" movement. The source will be the swimming pool while the destination will be meandering streams. Trees and shrubs dotted around the streams will create an organic feel.
Leong believes that these concepts will stand the test of time and will keep property prices high.
Moreover, the focus on lights around the development will enhance visibility. The lights are the soul of the project as they will give residents the feeling that they are coming home to a masterpiece, Leong explains. Conscious about electricity consumption, the developer will be careful about the type of lights used.
Mah Sing, which has been in property development for 25 years, is known for its nimble business model and is quick to adapt to changing market conditions.
A recent survey shows that 92% of Malaysians prefer to buy rather than rent, with the top three influencing factors being price, location and security and safety.
The developer, heeding all these needs and wants of consumers, will continue its strategy of providing homes with luxury features at affordable rates. It believes demand will persist for the right product in the right location and at the right pricing.