This article first appeared in The Edge Malaysia Weekly, on September 23, 2019 - September 29, 2019.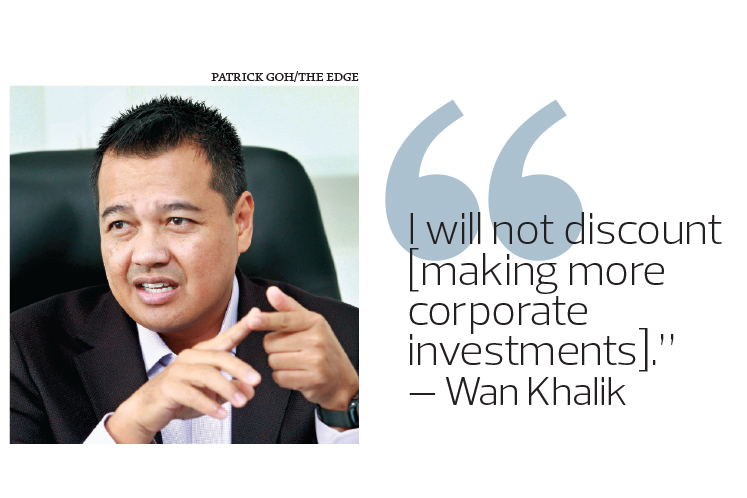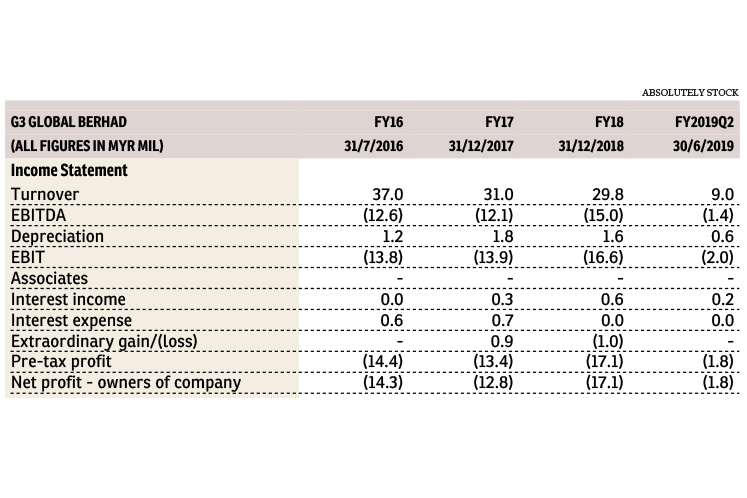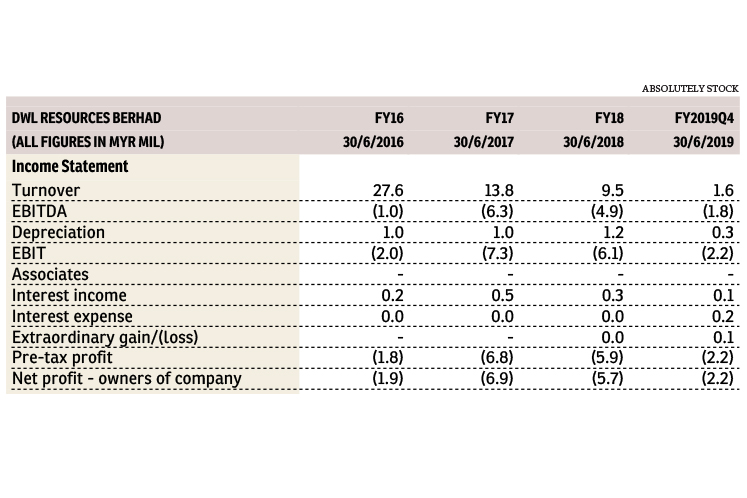 BUSINESSMAN Wan Khalik Wan Muhammad has had a busy year since ending his five-year stint in the civil service last year.
Met at his office recently, he was wearing not one but three corporate hats. And that number could still be on the rise.
Wan Khalik surfaced in a couple of Bursa Malaysia-listed companies this year, taking the executive chairman position at both thereafter. His latest investment, however, is in Europe.
"I will not discount [making more corporate investments]. It all depends on the timing, opportunities that are available, potential growth and strategic fit with what I'm comfortable with," he says of potential investments.
Wan Khalik tells The Edge that he is now executive chairman of Armacon GmbH, a valve manufacturer based in Magdeburg, Germany.
"I have a few other Malaysian partners and our consortium has 30% [equity interest] in Armacon — I hold the majority [stake] in the consortium," he says, but declined to disclose the investment size.
According to its website, Armacon boasts a 160-year history and expertise in valve manufacturing.
It holds 20 different patents for valve design and caters for the oil and gas (O&G) sector, says Wan Khalik, adding that the consortium has the option to increase its stake to 50%.
"Right now, I'm in the middle of discussions with local banks for the equity funding [to exercise the option before it expires at end-2020]."
The executive chairmanship of Armacon is his third as he also holds the same position at DWL Resources Bhd — known as Spring Gallery Bhd before March 6 — and G3 Global Bhd.
In January, the businessman surfaced as a substantial shareholder in the then Spring Gallery with a 10% stake. Three days after he joined the board, he was redesignated its executive chairman on April 8.
Separately, Wan Khalik emerged in G3 Global in April with a 24.24% stake and subsequently joined the board, before taking over the position of executive chairman.
The corporate moves may surprise many who know the well-connected businessman from his civil service days. Some may have expected him to build on his connections in Sarawak to eventually move into local politics.
Between 2013 and July last year, he was principal private secretary to three different Sarawak chief ministers. The first was Tun Abdul Taib Mahmud, who stepped down in February 2014. Tan Sri Adenan Satem took over and held office until he died in January 2017, after which he was succeeded by current Sarawak Chief Minister Datuk Patinggi Abang Abdul Rahman Zohari Abang Openg.
Prior to being a civil servant, Wan Khalik had been running his own software development company since 2000.
So, is he back in the corporate world for good?
"If my state needs me and my people need me [to serve again], why not. But for now, I'm focused on my corporate journey," replies Wan Khalik.
Money for investments has so far been raised from debt, he says.
Data captured by Bloomberg indicates that Wan Khalik's acquisition of 19.86 million shares, or a 9.92% stake, in DWL Resources was at 65 sen apiece, translating into a total value of RM12.91 million.
Meanwhile, on April 3, he acquired a 40% stake in Global Man Capital Sdn Bhd which, at the time, had 24.24% equity interest in G3 Global.
Since the point of acquisition, DWL Resources has surged from 75 sen on Jan 8 to peak at RM1.70 on April 23 — a 26.7% rally — although the excitement has since faded. Last Wednesday, the counter closed at 55 sen for a market capitalisation of RM126.9 million.
However, G3 Global's share price has more than doubled from 79 sen on April 22 to RM2.46 last Wednesday, giving the company a market capitalisation of RM1 billion.
DWL Resources and G3 Global operate in different sectors. The former is a ceramics manufacturer turned infrastructure player while the latter has its sights set on information and communications technology (ICT), notwithstanding its roots in the apparel business.
What might the grand design be behind these acquisitions?
Wan Khalik says he saw opportunities in both segments. "I wanted to diversify and not only focus on one thing, which is why I invested in Germany too."
In his view, both the infrastructure and ICT sectors are "actually connected".
"Now they are two different segments, but both will be connected down the road. For example, even if you're doing an infrastructure project such as railway, it will eventually involve ICT such as artificial intelligence (AI)."
The businessman attributes interest in nation-building and talent development — a legacy of his time in the civil service — as another reason for his choices as he believes that these objectives can be accomplished via infrastructure and ICT respectively.
"Of course, our main responsibility is to make money for our shareholders.
"But at the same time, because of my experience with the government before, we have a responsibility to our nation. To me, it's important for a businessman or a corporate leader to see things in a holistic manner to make sure that our country and economy are healthy, so that people can participate," states Wan Khalik.
That said, G3 Global and DWL Resources will remain separate. He clarifies that there are no proposals to merge the two companies.
In April, DWL Resources formed a 30:70 partnership with construction player Gadang Holdings Bhd to jointly bid for infrastructure projects.
According to Wan Khalik, DWL Resources leverages the project management expertise of its managing director, Datuk Seri Shahril Mokhtar, who was managing director of Prasarana Malaysia Bhd from 2010 to 2014 and CEO of Mass Rapid Transit Corp Sdn Bhd from 2015 to 2018.
DWL Resources is looking to sell its ceramics business in the near future and is eyeing a potential diversification into agriculture, he reveals. However, he declines to elaborate, pending firmer decisions by the board.
As for G3 Global, the company is focusing on its strategic partnership with China's SenseTime Group and China Harbour Engineering Company to build the first AI park in Malaysia.
"We (the partners) are committed to bring in investments worth US$1 billion to the AI park over the next five years," says Wan Khalik. "Now, we are in the process of identifying the location for the AI park, which will be in the Klang Valley."
As for Armacon, he says the company plans to explore opportunities to expand its manufacturing operations into Malaysia to tap demand for valves in the O&G and water pipeline segments in Southeast Asia.
"That [expansion into the region] will take another two to three years, I think. Eventually, we plan to open a plant in Malaysia — I want to bring that German technology here."
Wan Khalik says the long-term plan is to list Armacon in either Germany or London in the next five years.