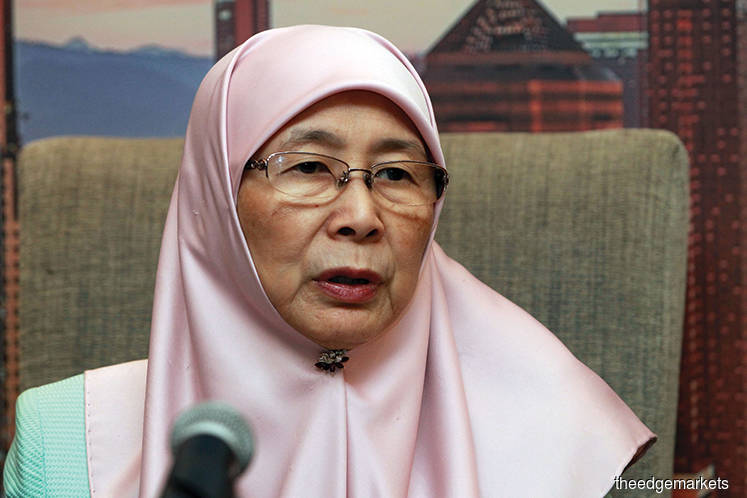 PUTRAJAYA (May 3): There are several potential areas for cooperation which can be established between Malaysia and Argentina despite geographical distance between the two countries, says Deputy Prime Minister Datuk Seri Dr Wan Azizah Wan Ismail.
Dr Wan Azizah, who is also the Women, Family and Community Development Minister, said her bilateral meeting with Argentinian Vice President Marta Gabriela Michetti today has been encouraging with topic of discussions were not only limited to ways to enhance diplomatic relations but also in trade.
"There are several potential areas for cooperation including agriculture, technology especially technology exchange in agriculture, trade and also renewable energy," she said after almost an-hour long meeting held at the Women, Family and Community Development Ministry.
Dr Wan Azizah said Michetti had also invited her and Prime Minister Tun Dr Mahathir Mohamad to Argentina to further discuss on efforts to enhance bilateral ties.
Michetti is on an official visit to Malaysia from May 2 to 6 and this will be the first official visit from the Argentine side in 22 years. The last official visit was by former president Carlos Menem in 1990 and 1997.
During her visit, Michetti is also scheduled to attend a roundtable meeting with Malaysian and Argentine companies, to explore trade and investment opportunities betwen the two countries.
Bilateral trade between Kuala Lumpur-Buenos Aires in 2018 was amounting to US$1.34 billion, with Malaysian exports to Argentina valued at US$140 million and imports from the Latin American country valued at US$1.2 billion.