This article first appeared in Personal Wealth, The Edge Malaysia Weekly, on July 6, 2020 - July 12, 2020.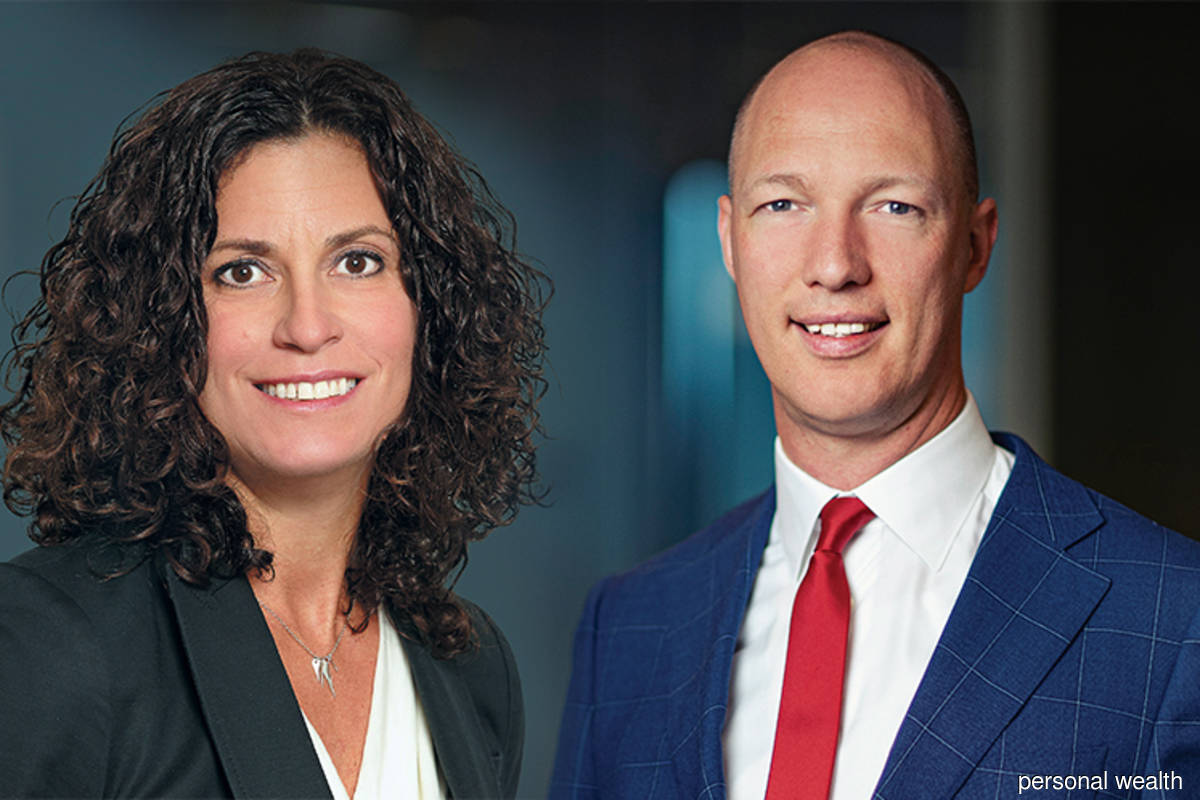 The lack of importance accorded to environmental, social and governance (ESG) risks is the main reason a significant number of public-listed Asian meat producers make up a chunk of companies that are highly susceptible to zoonotic diseases and could be guilty of fostering the next pandemic.
According to the An industry infected: Animal agriculture in a post-Covid world report published last month, 44 of the world's 60 largest meat, fish and dairy businesses are at "high risk" of creating another pandemic and potentially being impacted by it. Of the 44 companies in this high-risk category, 27 are located in Asia. The report was commissioned by London-based global collaborative investor network Farm Animal Investment Risk and Return (FAIRR).
The Covid-19 pandemic, however, has given rise to medium-term opportunities in the form of changing consumer preferences, particularly in the shift towards sustainable plant-based proteins, which the report says offers resilience where animal protein production has failed.
The reason for such a high concentration of high-risk companies in Asia is mainly due to the lack of resources and awareness of ESG risks, says Peter van der Werf, senior engagement specialist at Dutch investment firm Robeco, which is a member of FAIRR.
ESG fundamentals are becoming increasingly essential risk metrics in most investment decisions. The continued ignorance of the magnitude of this implication could expose investors to more risks and poor returns, he notes.
"To a certain extent, there is a lack of attention on ESG topics in Asia, where the focus of companies is still on growth, consolidation and capturing market share with expansions. There is not much focus on and investment in things like proper supply chain management, which is really important in preventing the occurrence of ESG risks," Van der Werf tells Personal Wealth.
"In more developed markets, there is greater attention to these risks as there are more critical voices of non-governmental organisations and active investors, who get the media to look into these risks. These forces have not been so apparent in Asia, compared with the US or Europe."
The report found that deforestation and biodiversity, poor safety protocols for food products and workers, the overuse of antibiotics and the confinement of animals at close quarters help facilitate the transmission of viruses from animals to humans.
Using the 2019 Coller FAIRR Protein Producer Index, FAIRR researchers recently developed the Pandemic Ranking to look into the vulnerabilities of the industry to risks resulting from a pandemic, such as Covid-19, as well as other global shocks.
"As a disease that affects humans, Covid-19 has impacted the animal protein industry predominantly through its reliance on labour. However, the industry is also vulnerable to disease risks within livestock," says the report.
"Producers are already battling several endemic and re-emerging infectious animal diseases, including African swine fever, Swine flu and Avian flu. A monumental and coordinated shift in biosecurity training, safety and surveillance is needed, especially in emerging markets."
The Pandemic Ranking combines the six risk factors in the 2019 Index most relevant to the topic of pandemic risk, which includes deforestation and biodiversity loss, antibiotics, waste and pollution, working conditions, food safety and animal welfare. The opportunity factor of sustainable proteins was also included in the ranking.
"Our results show that across all seven ESG risk and opportunity factors, companies are doing far too little to measure and manage pandemic risk. Forty-four (out of 60) companies, valued at US$224 billion, are deemed high risk (worst performers) by the Pandemic Ranking. The remaining 16 companies are rated as medium risk. And significantly, none of the companies considered are low risk," says the report.
However, for three risk factors in particular, over three-quarters of companies are categorised as high risk, says the FAIRR report. "First, waste and pollution (94% of companies), followed by deforestation and biodiversity (88%) and then antibiotics (77%). A contributing driver of this result is a lack of public disclosure relating to performance and management of these topics by companies. Without this information, investors are unable to accurately assess the level of pandemic risk these companies face."
In its analysis, FAIRR found that the performance of globally listed companies differed substantially by region and protein type. By protein type, on average, aquaculture companies are seen as medium risk while pork as well as poultry and egg companies are categorised as high risk.
Four of the bottom five producers in the Pandemic Ranking (those facing the highest level of overall pandemic risk) are poultry and egg companies. According to the report, QL Resources Bhd is the only Malaysian company on the list. Operating predominantly in the livestock industry, the company is ranked No 12 — Pandemic Ranking scores range from 0 (high risk) to 100 (best practices) — and therefore, falls into the high-risk category.
On the other hand, four of the top five producers in the ranking are aquaculture companies.
According to FAIRR's analysis by region, companies in Europe and Oceania were categorised as medium risk on average. Meanwhile, those in emerging markets were categorised as high risk, particularly in Asia.
"Looking at the pandemic scores by region, we find that on average, companies headquartered in Europe and Oceania scored the highest (with scores of 36/100 and 31/100 respectively) while Asian companies scored the lowest (16/100). Companies in jurisdictions that encourage and/or mandate corporate disclosures and transparency, such as Europe, score better on the Pandemic Ranking, given the assessment is based on data and information in the public domain. Asia-based companies tend to lag behind with respect to public disclosure and transparency," says the report.
That is why Van der Werf says investors should be mindful of the risks these companies face and be very selective in choosing which to invest in. "You need to be very selective when it comes to sustainable meat-producing companies and invest in those, and be prudent to leave behind companies that run the risk of having a lot of downside due to the high sensitivity of ESG shocks."
In the medium term, FAIRR sees a shift to more sustainable plant-based proteins, which are more efficient to produce, can be scaled up or down to meet market demand in a matter of days and do not have the disease risks associated with livestock.
"Taken together, these factors result in an industry that is more resilient to external shocks. Consumers are increasingly open to plant-based alternatives, with sales sky-rocketing across many markets, including the US and China," says the report.
"As Covid-19 continues to disrupt the animal protein supply chain, many plant-based alternatives have been able to compete directly on price for the first time. Additionally, as seen in previous outbreaks, we expect to see retailers and manufacturers increase their use of plant-based proteins to reduce supply chain risks."
Compared with animal protein producers, the plant-based protein industry enjoys both production and market efficiencies, adds the report. "From a market perspective, manufacturing plants are extremely flexible and able to alter their production mix to meet short-term spikes or dips in demand. Removing live animals from the production system also eliminates the risk of animal disease outbreaks entirely.
"Plant-based proteins are produced in a clean and controlled manufacturing environment, with companies such as Beyond Meat and Impossible Foods enjoying reduced operational risk as a result. Manufacturers are turning to plant-based proteins to manage supply chain risk.
"At present, in the US, 87% of birds infected by avian flu are layer hens, causing major food companies and restaurants to brace for egg shortages. McDonald's has reported an avian flu outbreak at one of its egg suppliers, despite appropriate biosecurity precautions being taken.
"Similarly, China has been facing ongoing supply shortages of its staple protein — pork — due to African swine fever. Additional disruptions due to Covid-19 have increased the urgency by which large food manufacturers, some state-backed, are actively seeking plant-based replacements for animal products.
"US plant-based egg producer JUST has reported record sales in China since the coronavirus outbreak. JUST eggs are also poised to reach 1.6 million US students this year as university catering firm Sodexo looks to manage its supply chain risks by using plant-based eggs."
FAIRR director Maria Lettini acknowledges that the demand for meat is expected to grow tremendously, fuelled by demographic changes and a growing middle class in emerging markets, but stresses that the preference meat substitute is not likely to falter.
"My mother, who is 80 and who grew up in the midwest of the US, is a dairy drinker and meat eater, although they did not have meat all the time as we do now. However, she now fully understands the ramifications of eating too much meat — not only on the environment, which she cares about, but also for her own well-being. As consumers get older and become more aware of health-related problems due to overconsumption of red meat, their preferences change," she says.
"I don't think plant-based alternatives need to be considered as less sexy or less indicative of an increase in wealth. Just look at the growth of alternative protein companies in China such as Omnipork. It is increasing its penetration across the country, having most recently partnered fast-food chain Taco Bell in Shanghai."
Van der Werf says the trend favouring alternative protein sources has grown substantially over the years as consumers opt to reduce meat consumption, either by abstaining from all animal protein or by adopting a flexitarian diet. A flexitarian diet is a mostly vegetarian diet with some animal products.
"The attention [to plant-based proteins] has grown exponentially over social media platforms and in discussions where people are willing to question the diet that they have inherited from their parents. This segment is also growing because of their willingness to make different choices than what they are accustomed to," he says.
"All of these factors will enable them to reassess how meat fits into their lives. We see this trend in Asia, where there are promising signs for alternative meats. Many Asian companies are gaining a foothold in this market. Once that accelerates, things could move quite quickly and consequently, pressure Asia's meat industry to change."