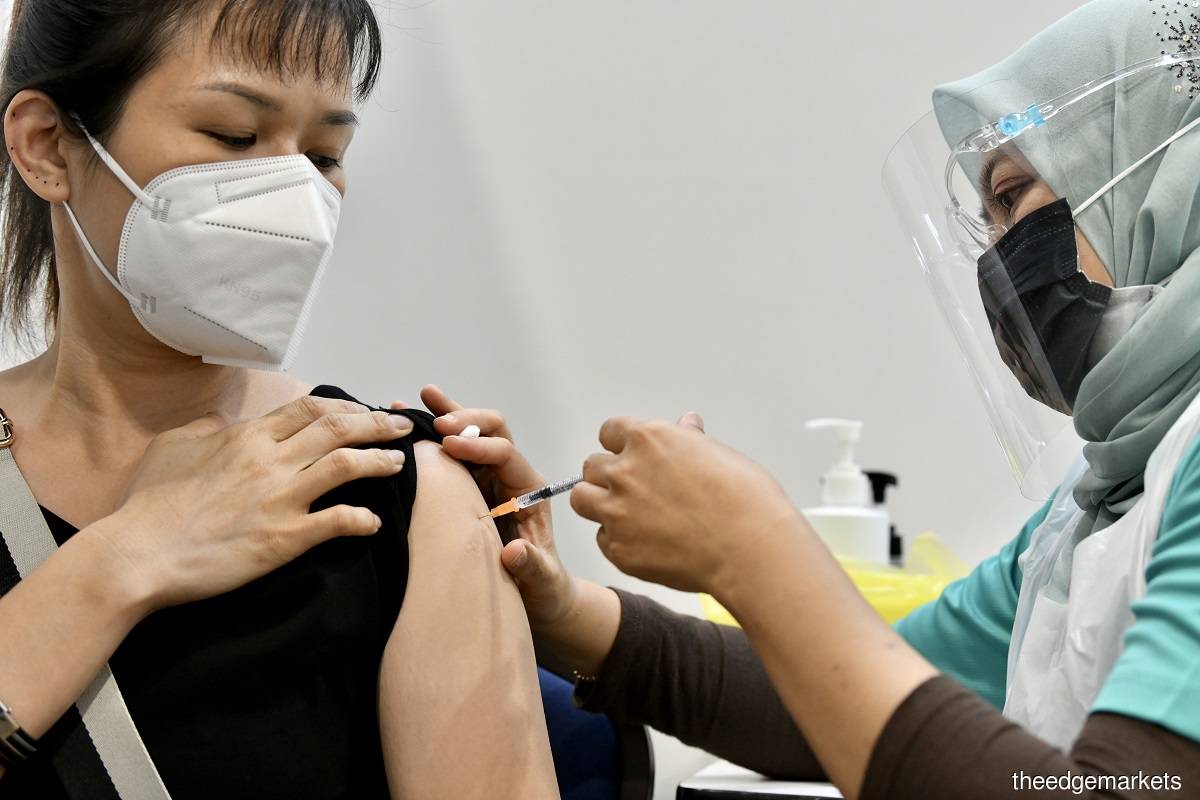 KUALA LUMPUR (July 19): "Walk-in" vaccinations in Selangor and Kuala Lumpur starting from Aug 1 are not meant for those who have already been given their appointments, the Covid-19 Immunisation Task Force (CITF) said in a statement today.
On the other hand, the CITF said the initiative is for individuals who had not been accounted for and not received any appointment date.
"Examples of people who have not received an appointment are those who do not have identification or travel documents as mentioned by National Covid-19 Immunisation Programme Coordinating Minister Khairy Jamaluddin on July 16.
"Those living in Kuala Lumpur and Selangor who have already registered will be given an appointment soon. As for individuals who have not yet registered and have no problem in doing so, they are also encouraged to register for a vaccination appointment as soon as possible," the statement read. 
The CITF was referring to a viral message on the "walk-in" vaccinations in Selangor and Kuala Lumpur from Aug 1.
Follow our Covid-19 vaccination tracker to see where we are in the race to herd immunity.
The CITF also informed that the vaccination centres (PPVs) to cater for walk-ins from next month will be announced later, adding that the existing PPVs would not necessarily be used for the purpose.
In the meantime, the CITF urged all those who had received their appointment date to be present at the PPV as scheduled.
"In view of the emergence of more aggressive variants and the increasing number of Covid-19 cases, it is important to seek protection through vaccines as soon as possible," it added.