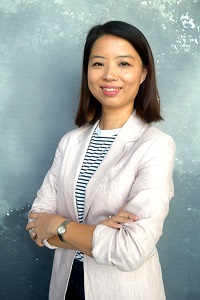 Jabra's APAC regional product marketing manager Ling Lu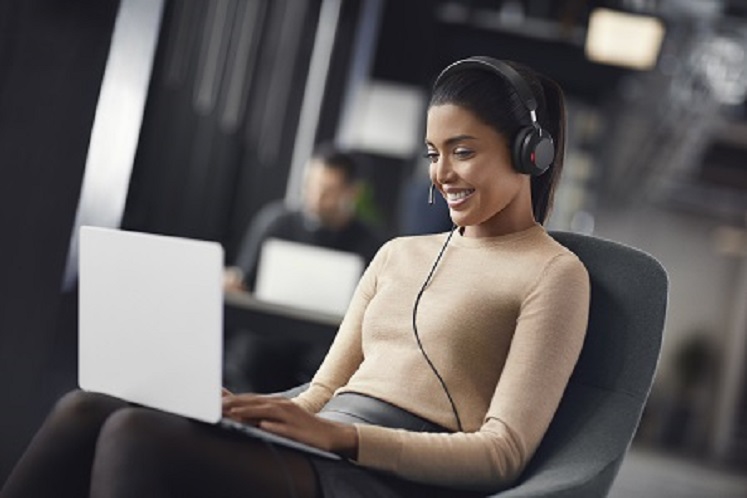 The Jabra Evolve2 headset
At a time when, despite the partial lifting of the Movement Control Order (MCO), most employees are working from home, intelligent audio solutions to block out the noise and allow staff to concentrate on the communication at hand, has become extremely relevant.
For Danish company GN Audio Aktieselskab, which owns Jabra Corp (a company that engineers and markets wireless and corded headphones for consumers and enterprises), it was a matter of being at the right place at the right time as the whole world went into practical lockdown and demand for its intelligent audio solutions spiked.
 
"Of course this product was not developed overnight. We started way before in 2014," Jabra's APAC regional product marketing manager Ling Lu tells Enterprise. 
She says the company had already recognised the need for such products at that time. "We were the first ones creating that category because we saw a need, a gap in the market for headsets in the professional space.
"We focused on the pain points of knowledge workers and looked to create relevant products to drive their productivity," she says.
What were these pain points? "Basically if we look at knowledge workers, the key focus is that they are exposed to a lot of noise. Productivity means you need better concentration even in noisier environments. You have less time to focus; how do you make sure in the limited time you have, you can concentrate?"
As offices become more cramped because companies try to cram more people into smaller spaces because of the pressures of cost optimisation, productivity actually takes a hit. "More people are talking at the same time in the same space. People are constantly being exposed to more noise and the situation can only get worse over the years."
At the same time, there is a need for more collaboration and communication in the workplace. "If you think about collaboration, not everybody is sitting in the same office. There are two methods of collaboration — face-to-face and virtual. Especially in international companies you have teams distributed in various locations. We can't always afford to have face-to-face meetings so more virtual collaboration is happening."
One challenge with virtual meetings, says Lu, is not being able to see each other and detect body language, which is a large part of effective communication. The thing is to be heard clearly by the other party. "You don't want to fiddle around with the tech. While Skype for Business and Zoom is great, if your microphone doesn't work, it just doesn't work."
The other factor that comes into play is flexibility. "Many international companies are adopting a more flexible working culture. Our work hours and location [are] no longer fixed. The devices you want to use are no longer just for the office environment because some people choose to work in cafes or airports and they don't want to look like contact centre staff with headsets."
The present situation with lockdowns and people working from home has just brought home the relevance of the technology Jabra has been developing for the past six years. "The pain points (in the work from home environment) are still the same; it has only become more relevant. The problems we identified back in the day has only become more pronounced. The noise is getting worse."
Lu says when the company understood all three pillars (concentration, collaboration and flexibility), it started to look at the second generation of products, Evolve2, as the new level or standard of the knowledge worker professional headset segment.
Concentration, she says, is all about blocking out more noise. "How do you isolate yourself from more noise? There are two perspectives: passive noise cancellation and active noise cancellation."
She says the new generation of headsets has taken noise isolation to new levels. "It's all about how the headset fits over your ears to seal out more noise. This includes the design of the headset, the angle, the earcups… as well as the material we choose to provide that ceiling over your ears."
As for active noise cancellation, she says, these are designed to block out low frequency noises such as air conditioning, fans or the noise within an airplane. "We carry over this feature from our consumer product range to our enterprise range."
Lu says to facilitate the second pillar, which is collaboration, involves microphone technology. "We built in 10 microphones into the headset so it will be able to identify your voice versus the noises in the environment and screen out all other background noises. This will make sure that your voice signal is being transmitted to the other side of the call."
But it's not just technology that matters but design. "Because we are a company that provides solutions to allow people to work from everywhere, we needed to be able to provide the right style and design for the end-user to be happy to use the headset wherever they were."
Basically, she says, they do not want headsets that made them look like they worked at a call centre but something hip and happening that they could use in a café or airport.  "You would want something you could wear in your personal life, a consumer headset rather than a contact centre one."
Another point that adds simplicity and ease of use is the fact that it has been certified with all the leading Unified Communications (UC) platforms such as "Skype for Business", Zoom and Microsoft Teams. "Our headsets will provide a seamless experience when companies are using the leading UC platforms. For instance, we have a specific model with 'Teams' button. 
"Our products are designed with the end-user platforms in mind. Rather than having to fiddle around the laptop or smartphones or those sorts of thing, we allow you to connect seamlessly through the headset itself."
Has its products caught on in Malaysia? "We have a team in Malaysia and a lot of business coming in from there. The volume of the business is still from the multinational corporations but we do see a lot of small and medium enterprises starting to come in as well."
The Jabra Evolve2 headsets range from RM759 to RM2,599 depending on sophistication and complexity of features. They will be available in the Malaysian market from June onwards.
Lu says the GN Group has been around since 1869 and it created the first telegraphic connection between China and the rest of the world. It has a footprint in 100 countries around the world and 6,000 employees. "The unique thing about us is that we provide consumer, professional and medical audio solutions under one roof."