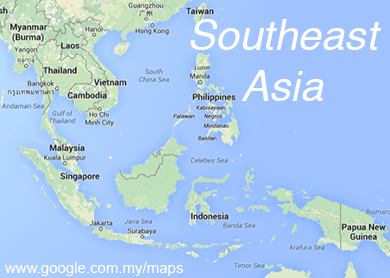 KUALA LUMPUR (June 4): Asean equity markets appear to look vulnerable over the next few months, according to CIMB Research.
In a regional report yesterday, CIMB Research analyst Nigel Foo said Singapore's STI, Thailand SET, Philippines PSEi and Malaysia's FBM Small Cap Index were holding just above their respective major support trendlines, which Foo says must hold in the coming weeks.
"Leading the way down was Malaysia's KLCI which has been in a downtrend since mid-2014.
"FBM Small Cap's monthly chart shows the index holding just above its 16,000pts major support trendline.
"KLCI's weekly MACD has just turned negative while the weekly RSI cannot overcome its resistance trendline. KLCI key support remains at 1,660," Foo said.
Singapore's STI was also reported to have been under pressure after hitting a new year high in April.
"It is currently holding just above its major support trendline at 3,340pts but its weekly technical indicators have turned negative," said Foo.
"Both Thailand's SET and Philippines' PSEi long-term charts look similar to each other, holding just above their support trendlines at 1,470pts and 7,500pts respectively.
"In addition, both indexes' monthly MACD have turned negative and show negative divergence signs," he said.
Similarly, Indonesia's Jakarta Composite monthly MACD was reported to have recently turned negative, also showing negative divergence signs.
Meanwhile, the commentary noted that China's equity three-month rally could face strong resistance soon with MACD and RSI indicators already showing negative divergence signs, an indication of a tiring uptrend.
Foo also wrote that an uptrend in US government bond yields and likely downward pressure on crude oil prices over the next few weeks.
Gold was reported to be trading within a tight range and needed to break out of the US$1,180-US$1275 range to determine its next term.
"The US S&P500 weekly charts show the index is still in the diagonal triangle," he commented, adding that the Dow Jones Industrial Average (DJIA) interestingly appeared to be in a similar wedge formation.
"The US Dow Transportation Index looks weaker than DJIA," Foo said.
Additionally, the commentary suggested that the Dollar Index consolidation may be over and should see a new year-high over the next few months.