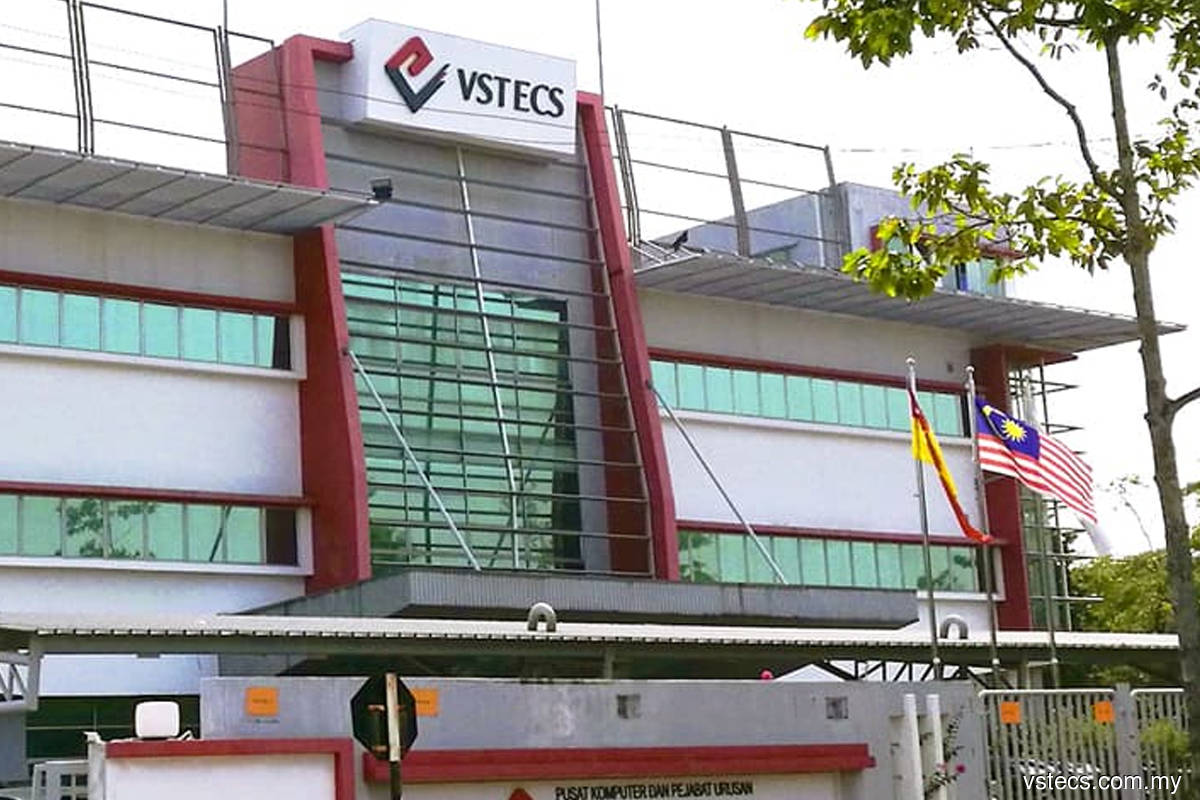 KUALA LUMPUR (Feb 22): Information and communications technology (ICT) products distributor VSTECS Bhd saw its net profit grow 53.9% to RM19.82 million for the fourth quarter ended Dec 31, 2021 (4QFY21) from RM12.87 million a year ago, on higher gross profit margin, which rose to 5.8% compared with 5.1% a year earlier, and higher sales.
Earnings per share rose to 5.6 sen for 4QFY21, from 3.6 sen for 4QFY20.
Quarterly revenue rose 15.7% to RM763.38 million from RM659.63 million in 4QFY20, on improved contribution across all its business segments.
The group's ICT distribution segment's revenue increased 11.9%, mainly from consumer notebooks and printers, while its enterprise systems segment's revenue rose by 19%, mainly from commercial desktop PC, notebook, networking hardware and software. Revenue from its ICT services segment rose RM10.2 million, mainly from cloud services.
The group declared a special dividend of 0.5 sen per share and second interim dividend of 3.7 sen, payable on May 11.
For the full year FY21, VSTECS reported a 49.1% surge in net profit to RM54.99 million from RM36.78 million in FY20, while revenue increased 30.2% to RM2.63 billion versus RM2.02 billion a year prior.
"Revenue was impacted by lockdown enforced by the government from June 1, 2021 onwards but soon recovered when retailers were allowed to operate from July 17, 2021, and some flexibilities were given by the government to certain business sectors to revive the economy," it said in a bourse filing on Tuesday (Feb 22).
In a separate statement, VSTECS chief executive officer Soong Jan Hsung said the group's enterprise systems segment continues to be its pillar for future growth, as demand for cloud computing and cybersecurity will surge from the pandemic aftermath, noting that the group is well-positioned to benefit from it.
"We are currently facing a temporary setback, as global chip shortages delay our enterprise project deployment and we are working with our suppliers to resolve this. Despite such delays, we are seeing continued growth in the enterprise segment," he added.
Soong noted that the VSTECS' ICT services segment is another "bright spot" for the group, adding that the group has, during the past year, been building its internal infrastructure and invested into cloud business opportunities to drive cloud adoption.
"The spike in ICT services revenue was mainly from deployment of cloud services and we expect this to accelerate, moving forward," he said.
VSTECS shares closed unchanged at RM1.20 on Tuesday, giving the group a market capitalisation of RM432 million.