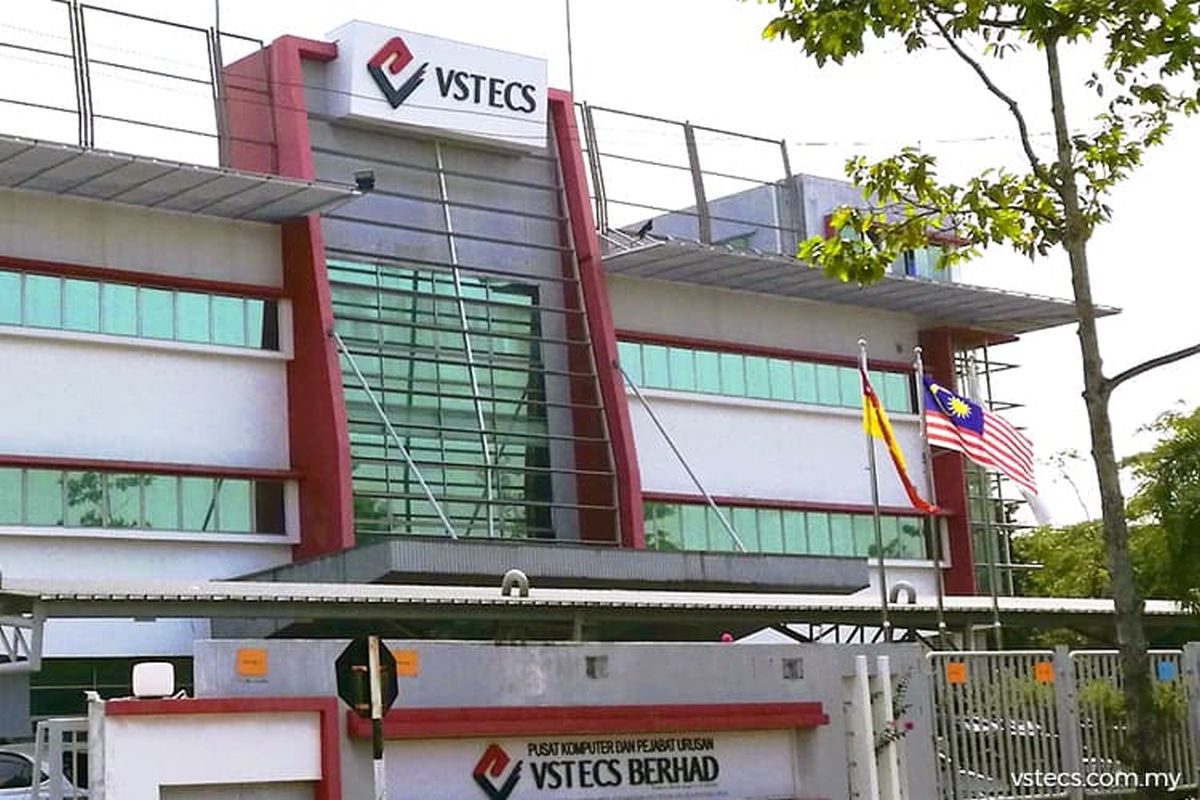 KUALA LUMPUR (Nov 11): ICT service provider VSTECS Bhd's net profit rose 24.4% to RM12.56 million for the third quarter ended Sept 30, 2021 from RM10.1 million a year ago, on higher sales.
Earnings per share increased 24.4% to 3.5 sen from 2.8 sen, the group said in a bourse filing.
Quarterly revenue rose 17.4% to RM629.57 million from RM536.39 million in the same period last year, as IT retailers were allowed to operate from July 17 and some flexibilities were given by the government to certain business sectors to revive the economy.
VSTECS said its ICT distribution segment's revenue contribution rose 15.3% to RM341.3 million while that of the enterprise systems segment increased 14.3% to RM250.3 million. The ICT services segment saw a 77.6% increase in revenue contribution to RM38 million.
Group CEO Soong Jan Hsung said the third quarter saw a continuation of consumer spending on ICT products. Despite supply chain challenges, the group shipped almost double the quantity of notebooks and tablets compared to pre-pandemic volumes.
"Accelerated digitalisation has driven a multi-PC home environment. The RM2,500 tax relief for purchases of handphones, computers and tablets will provide further impetus for the ICT Distribution segment. Judging from the current penetration of technology into our daily lives, we believe that the elevated demand for end-point devices will continue well into 2022 and beyond," Soong added in a statement.
"The anticipated infrastructure for 5G, cyber security and intelligent transformation will drive growth in the enterprise systems segment. In this quarter, telecommunication service providers commenced their 5G initiatives with hardware acquisition projects and this will garner further momentum in the coming months," said Soong on the prospects of the enterprise systems segment.
On the ICT services segment, Soong said that it is expected to grow in tandem with the enterprise systems segment and that the group has been spending its last few quarters to build up their internal infrastructure and investing into cloud business opportunities to drive cloud adoption.
"Our ICT Services segment grew by an impressive 77.6% in 3Q21 which reveals exciting opportunities ahead. Amid a backdrop of continuous strong demand across all our business segments backed by favourable policies, we are optimistic about our prospects in the coming quarters," he added.
VSTECS shares closed one sen or 0.71% lower at RM1.39, giving the group a market capitalisation of RM500.4 million.