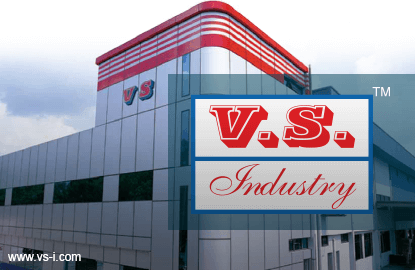 KUALA LUMPUR (March 22): Electronics manufacturing services provider VS Industry Bhd (VSI) has acquired a 12.1% stake in Seeing Machines Ltd (SEE) after subscribing for 129.65 million new shares in the latter for £6.74 million (RM39.38 million) cash.
Australia-based SEE is a monitoring and sensing technology firm listed on the London Stock Exchange's Alternative Investment Market (AIM).
In a statement today, VSI said funding for the acquisition will come from internal funds.
Earlier this month, SEE has, in partnership with Tier-1 automotive supplier Takata Corp, successfully secured a major order for its second generation automotive driver monitoring systems (DMS) from one of the world's largest automotive manufacturers.
"We recognise the growth potential in SEE as well as the visual processing technology industry, particularly the DMS solution for the worldwide automotive industry," said VSI managing director Datuk S.Y. Gan in the statement.
"SEE has the technology as well as research and development (R&D) edge in this specialised field, while we at VSI have the manufacturing competency and capability.
"Our investment in SEE allows us to strategically position VSI in this space and to participate as a collaborative R&D partner, which will bode well for our future growth," Gan added.
In a separate filing with Bursa Malaysia today, VSI said it will install its executive director Ng Yong Kang on SEE's board, in a non-executive capacity. This is done to mitigate the risk factor of SEE being merely an investment company and not a subsidiary of VSI, and that "there can be no assurance that VSI will have full oversight on all of SEE's operation".
According to the filing, SEE made an audited net loss of A$11.28 million and had net assets worth A$28.96 million in its financial year ended June 30, 2015 (FY15).
However it returned to profitability in 1HFY16, with a net profit of A$11.2 million, according to SEE's stock exchange filing. Revenue surged 594% to A$29.3 million, driven by the Caterpillar licensing fee of A$21.8 million.
VSI said excluding the revenue from Caterpillar, SEE's other sales and service's revenue may be marginally lower in the current financial year, depending on how quickly current assessments for the fleet product convert to larger deployments.
VSI shares closed down one sen or 0.79% at RM1.25 today, valuing the company at RM1.45 billion. SEE shares have been trading between £3.63 and £5.88 over the past year, and closed unchanged at £4.88 today, with a market cap of £45.87 million.