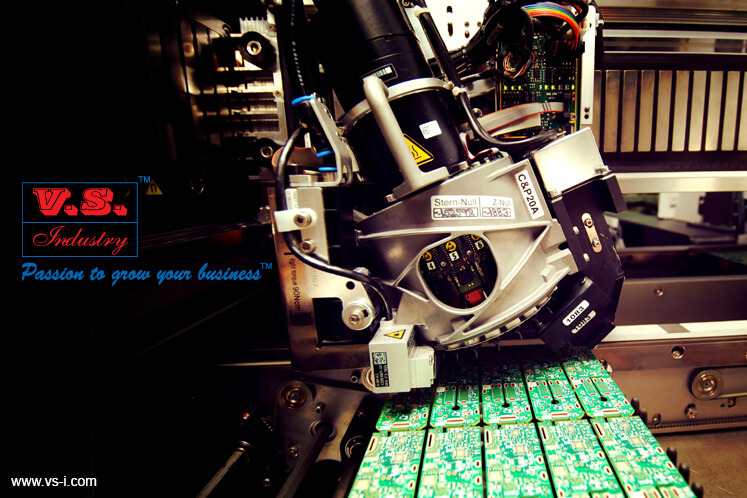 KUALA LUMPUR (June 13): V.S. Industry Bhd's net profit increased 2.6 times to RM50.5 million in the third financial quarter ended April 30, 2017 (3QFY17) from RM19.31 million a year ago, on higher sales orders from its clients in Malaysia, Indonesia and China.
Earnings per share rose to 4.26 sen from 1.66 sen.
Revenue rose 68.2% to RM854.11 million in 3QFY17 from RM507.84 million in 3QFY16.
It also declared a third interim dividend of 1.5 sen per share for the financial year ending July 31, 2017 (FY17), payable on July 28.
For the cumulative nine months (9MFY17), V.S. Industry posted an 11.7% increase in net profit to RM119.51 million from RM106.98 million in 9MFY16, while revenue grew 41.7% to RM2.3 billion from RM1.62 billion.
Malaysia remained V.S. Industry's primary revenue contributor at 67.8%, followed by China (27.3%) and Indonesia (4.9%).
In a filing with Bursa Malaysia today, V.S. Industry said its Malaysia segment recorded higher pre-tax profit for 3QFY17 and 9MFY17 mainly due to higher sales orders from key customers, including the new box built
orders from key customers.
"The new production lines that were commissioned earlier are now running at optimal capacity, which further contributed to the increase in revenue in Malaysia," it added.
Following the award of the vertical integration status by the group's key customer in May 2016, V.S. Industry said it has gradually received much more box built orders, which on a collective basis are expected to contribute to substantial growth in revenue.
"As production volume increases, the group benefits from higher production efficiency and greater economies of scale," it said.
On its operations in China, V.S. Industry said it continues to strive to secure new and replenishment sales orders from its customers, and it expects performance to be satisfactory going forward.
While the group is aware of the increasing challenging operating
environment in view of the volatile US dollar against the ringgit, V.S. Industry said with prudent management, coupled with continued strong support from existing as well as newly acquired customers, it is optimistic that it will achieve better performance for the current financial year.
"In our previous engagements with media, we had said our 2HFY17 results would be stronger than that of 1HFY17, and now, our 3QFY17 results have indeed proven to be so. The execution of our growth plans is on track and is starting to reflect in our financial performance from 3QFY17 onwards," said V.S. Industry managing director Datuk SY Gan in a separate statement.
"Our clients are experiencing brisk sales growth with their new products, effective marketing campaigns and enhanced distribution channels. As for us, we will ride on our clients' growth, supporting them in every step of the way with our integrated manufacturing capability to produce quality products at the quantity required by them on a timely basis," he added.
V.S. Industry shares closed up three sen or 1.5% at RM2.03 today, with 3.98 million shares traded, valuing the group at RM2.42 billion.