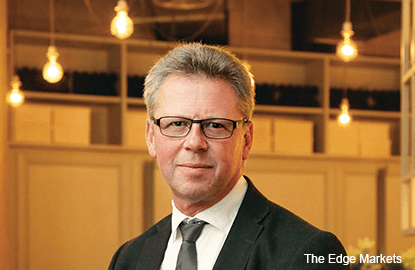 This article first appeared in The Edge Financial Daily, on December 4, 2015.
KUALA LUMPUR: Volvo Car Malaysia, which has had a challenging 2015 in the country due to the implementation of the goods and services tax (GST), is targeting to increase its market share in the premium-car segment to 10% by 2020, from its current 3% to 4%.
In an interview with The Edge Financial Daily, Volvo managing director (MD) Keith Schafer (pic) said the 10% market share represents approximately 3,000 units.
"If we compare with markets such as Thailand, Taiwan or [South] Korea, the premium segment in the country still has the ability to expand. For us, we want to grow together with the total premium-car market in Malaysia," Schafer said.
"The GST has been quite a big impact, more than we expected. This year, we sold approximately 600 units to date, short of our target of 700 units. In 2014, we managed sales of 730 units," Schafer said.
The group is banking on its newly launched Volvo XC90 sport utility vehicle to boost its sales next year; it aims to achieve over 1,000 units in total sales for the year.
Schafer added that it had managed to maintain the level of its prices to date, but declined to disclose if it will increase prices next year.
"We have to see how it pans out for us [for the remainder of] this year," he said.
Schafer, who will leave his current role as MD of Malaysia's operations for a senior director position at Volvo's headquarters in Sweden, is fairly confident Volvo in Malaysia will be able to achieve its target of capturing 10% of the premium segment by 2020, as the automaker will have new model line-ups in the coming years. Its local plant in Shah Alam will also be able to produce the new cars without any additional investment.
Currently, it is investing roughly RM25 million to re-engineer its factory, which has been in place since 1966.
Malaysia is the only country outside of Sweden to produce the new XC90. It will begin assembly upon completing the sale of the first 100 completely built-up units.
Volvo has worked with government stakeholders such as the Malaysian Automotive Institute, the international trade and industry ministry, the Malaysian Investment Development Authority and the finance ministry to enable the local production of its line-ups.