This article first appeared in The Edge Financial Daily, on March 22, 2019.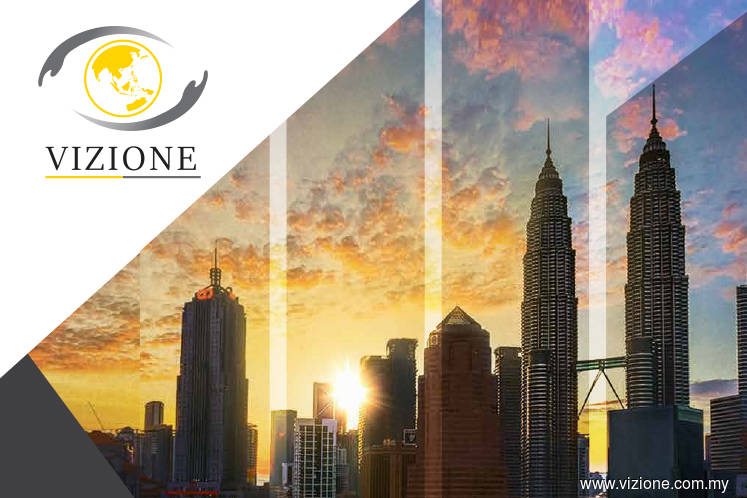 KUALA LUMPUR: Vizione Holdings Bhd said Wira Syukur (M) Sdn Bhd, a construction firm injected into Vizione for RM280 million, has exceeded its profit guarantee by RM3.31 million.
In a stock exchange filing, Vizione said Wira Syukur reported a profit after tax of RM57.33 million for financial year 2018 (FY18) ended Dec 31, 2018.
This brings Wira Syukur's two-year net profit for FY17 and FY18 to RM85.91 million, exceeding the guarantee amount of at least RM82.59 million, it added.
"We are delighted that Wira Syukur has delivered more than what was promised for the profit guarantee.
"The acquisition fits well into Vizione's culture as like Vizione, Wira Syukur strives hard and delivers as promised, thus creating value to our shareholders," Vizione managing director Datuk Ng Aun Hooi said in a statement.
Vizione's investment in Wira Syukur was part of a corporate exercise in 2017, when Vizione acquired the construction firm for RM280 million, for a cash consideration of RM172.6 million and 976.2 million new Vizione shares issued at 11 sen apiece.
The acquisition came with a condition where the vendors, which included Ng, provided an unconditional and irrevocable guarantee to Vizione that Wira Syukur's audited net profit shall not be less than the aggregate of RM82.6 million for FY17 and FY18.
According to Vizione's statement yesterday, Wira Syukur's order book stood at RM3.1 billion, consisting of 25 ongoing projects within the private and public construction sectors across Malaysia.
"In 2018, Wira Syukur continued to secure new building construction work and also secured other infrastructure projects in road work and a submarine-pipe line project with a combined order book of RM1.49 billion.
"Vizione's revenue and profit increased by more than 100% since the injection of Wira Syukur … The acquisition of Wira Syukur clearly expanded the group's earnings," the statement further read.
The group's revenue and profitability will be sustainable moving forward, backed by its outstanding order book of over RM3 billion and a tender book of over RM2 billion, it added.