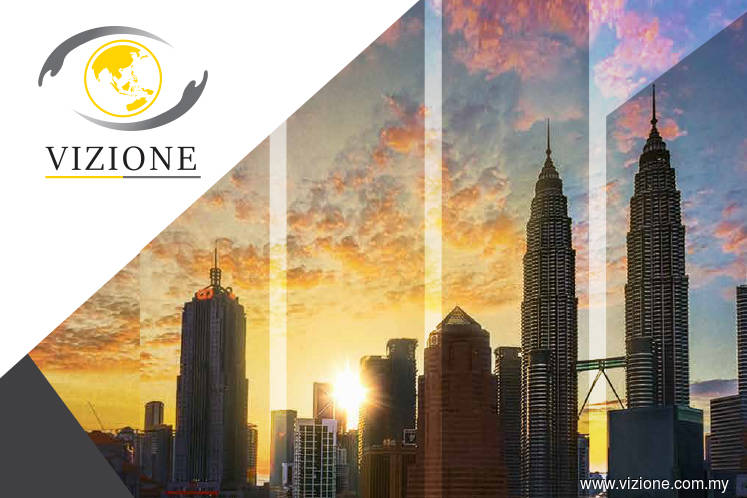 KUALA LUMPUR (April 4): Vizione Holdings Bhd, whose subsidiary was mentioned in a cheating case linked to a graft probe on the Penang undersea tunnel, clarified today that the RM15 million reportedly paid out from its subsidiary's account was actually a security deposit it paid for a certain work package under the Penang Mega Infrastructure (PMI) project.
Specifically, it said the sum was paid in 2017 from the account of wholly-owned Vizione Construction Sdn Bhd to a nominee of the main contractor of the PMI project, Consortium Zenith Construction Sdn Bhd, for Package 1 of the PMI project. 
"However, since there was a delay in Package 1 of the PMI project, the RM15 million security deposit has since been refunded fully by CZC to Vizione Construction in the same year. As a result, Vizione did not suffer any financial impact," it said in a statement.
When contacted, a spokesperson for Vizione added that the deposit was a "tender deposit" for Package 1 of the project. 
Vizione, meanwhile, has already secured Package 2 of the project worth RM815 million from CZC last year, via a 50:50 joint venture with Vertice Bhd. The portion involves the construction of a 5.7-kilometre bypass from Bandar Baru Ayer Itam to Lebuhraya Tun Dr Lim Chong Eu. Vertice, formerly known as Voir Holdings Bhd, has a 13.2% stake in CZC.
Vizione's statement was in response to news reports about a businessman being charged for having deceived CZC into paying RM19 million to him, in exchange for a graft probe on the PMI project to be closed.
The businessman, G. Gnanaraja, pleaded not guilty in the Sessions Court on Wednesday, after being charged with three counts of deceiving a managing director (MD) to pay him RM19 million in three transactions between July and August 2017. In return, the accused would help "settle" an ongoing MACC probe on CZC, the court was told. 
Gnanaraja was accused of dishonestly inducing CZC's MD into delivering RM2 million cash in July 2017 and another RM2 million cash in August 2017, on the first and third count.
He then allegedly induced the same MD into delivering RM15 million to him, from a Maybank account belonging to Syarikat Vizione Construction Sdn Bhd to a CIMB Bank account belonging to Syarikat Bumi Muhibbah Capital Holding Sdn Bhd.
In its statement today, Vizione went on to say that its management denies any knowledge of the graft case and the deceiving party. "The management of Vizione hopes that this clarifies the group's position," it added.
Vizione shares closed 2.5 sen or 2.59% higher at 99 sen, giving it a market capitalisation of RM553.95 million.