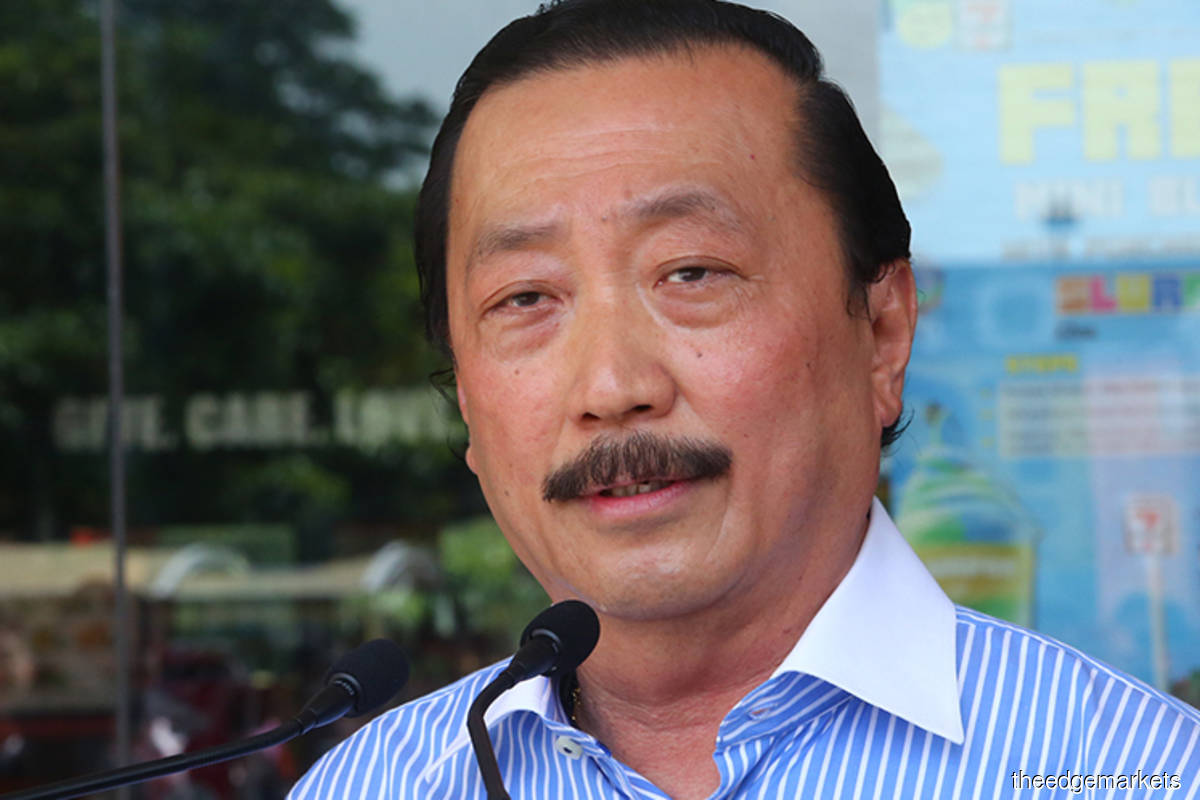 KUALA LUMPUR (Sept 18): Berjaya Corp Bhd founder and executive chairman Tan Sri Vincent Tan Chee Yioun said today that the diversified group has no interest in Sea Gamer Mall Sdn Bhd (SEAGM) from which two Malaysian executives were charged with abetting five Chinese hackers in alleged computer crimes and other related offences.
In a statement today, Vincent, who is a passive investor in SEAGM, said reference is made to the recent arrest of the two Malaysian executives of SEAGM by the Malaysian authorities, pending their extradition to the US to face criminal charges by the US Department of Justice (DoJ).
"SEAGM operates an established global digital trading platform for computer gamers, game developers and publishers. Based on the US DoJ release dated 16 September 2020, the masterminds of the alleged computer crimes and other related offences were five Chinese nationals who are sophisticated and advanced computer hackers.
"The two Malaysian executives of SEAGM were charged with abetting the five Chinese hackers, as the SEAGM online trading platform was allegedly used to sell the digital products stolen by the five Chinese hackers.
"Neither SEAGM nor the two executives possess the expertise or tools in computer intrusions and hacking. The two SEAGM executives maintain their innocence and have appointed Malaysian legal counsel to represent them," Vincent said.
According to him, SEAGM is a homegrown Malaysian company headquartered in Sitiawan, Perak with offices in China, Thailand and Indonesia. He claimed that SEAGM, which employs 172 staff and serves 2.7 million registered users around the world, has been the fastest growing online game digital trading platform in Southeast Asia for over 10 years now.
Vincent said today that he was introduced to SEAGM sometime in 2007 by a business associate. He said he recognised the future potential of SEAGM and decided to invest in the company through a private entity. 
"I have been a passive investor of SEAGM for the past 13 years. My daughters, namely Nerine Tan and Chryseis Tan were non-executive directors of SEAGM. At all times, my daughters had no involvement whatsoever in the running of the company. They were just my nominees on the board of SEAGM. Both Nerine and Chryseis have in fact already resigned before this incident.
"I wish to clarify that the Berjaya Corp Group of Companies has no interest whatsoever in SEAGM. I also previously invested privately in another gaming and online platform MOL which I have since divested. My shareholding in SEAGM is entirely my personal investment which I may choose to divest when the time is right.
"As a passive investor, all day-to-day decisions in running the company (SEAGM) and the business were left entirely in the hands of the key executives of SEAGM, whom I considered to be an experienced and dynamic management team. Following this incident, the management of SEAGM has stepped up security measures to protect all customer's personal data.
"I have been assured by the management that SEAGM will extend their full cooperation to the authorities and will continue with their mission to offer the safest and most secure services to all their millions of customers around the world," Vincent said.