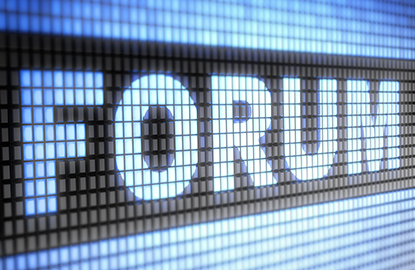 THERE is trepidation as to where the Malaysian economy is headed. There are fears that it is turning brittle — seemingly solid but easily broken.
The ringgit's rapid depreciation against the US dollar tends to support that view in the minds of many people. The local currency has not taken such a dive in 17 years.
In the short run, the cards seem stacked against the economy. Several policy measures have been introduced in recent times that have had the effect of squeezing aggregate demand.
Cutting subsidies and narrowing the fiscal deficit are good things to do when the economy is perky and sentiments are more positive. Undertaking fiscal reform when sentiments are weak is not demonstrative of a keen policy sense, not in Keynesian terms.
Trying to introduce a slew of policies that can only cut household expenditure and wreak havoc on consumer sentiment when aggregate demand has its own challenges is seriously anti-Keynesian. The Goods and Services Tax is an efficient mechanism that broadens the tax base but even good instruments have their own time.
The problem here is that the Keynesian framework has fallen out of fashion and is often ignored. But the present situation is a picture-perfect case for Keynesian analysis. To introduce consumer confidence-reducing policies and contractionary fiscal policies when global demand is sliding (or likely to slide) is to run into the arms of trouble.
Shaving the fiscal deficit is also a very sensible policy, especially against the background of Malaysia's consistent disregard for fiscal prudence over the last three decades. But trying to reduce the deficit when one may need that fiscal space to boost aggregate demand sets one wondering what objectives policymakers have in mind or how they rank their priorities.
The fall in the ringgit was unavoidable because several external factors have been working against Malaysia's favour, among them the fall in crude oil prices. But if domestic issues were better managed, the extent would have been less severe.
Much of the current unease arises from the outflow of portfolio investments. To add to this, domestic confidence is dented. Surveys conducted by the Malaysian Institute of Economic Research indicate a drop in optimism in the second quarter of 2015. MIER's business confidence stands at 95.4 points; the Consumer Sentiments Index is at 72.6; the Retail Trade Index languishes at 76.8 points; and even the Tourism Market Index is reported to be under-performing (84.7 points).
All these indices are below 100 points, leaving no doubt that most sectors are stripped of confidence. In Keynesian terms, positive expectations and "animal spirits" spur aggregate demand and economic growth. But at the moment, it seems that the animal in the economy is wounded.
So long as exports hold up well, households will be able to service their loans, retrenchment will not be a problem and the economy will not buckle. At the worst, growth may slow down to 4.5% before recovering.
The high level of debt that is held by foreigners is, of course, cause for concern. One has to remember that about 50% of Malaysian Government Securities are in the hands of foreign investors.
From a Keynesian perspective, two important things have to be done: (1) aggregate demand has to be managed, and (2) expectations have to boosted and confidence restored. If one objective, above all, is to be addressed, it is to mend consumer, business and investor confidence. If what the politicians and policymakers say does not restore confidence, they will make decisions that may not be favourable to economic growth.
This is because, going back to Keynes, confidence and expectations are an important reality in the economic sphere. In short, we ignore the master Keynes at our own peril.
---
Dr Shankaran Nambiar is author of The Malaysian Economy: Rethinking Policies and Purposes. He is also a Senior Research Fellow at the Malaysian Institute of Economic Research. The views expressed in this article are his own.
This article first appeared in Opinion, digitaledge Weekly, on August 17 - 23, 2015.