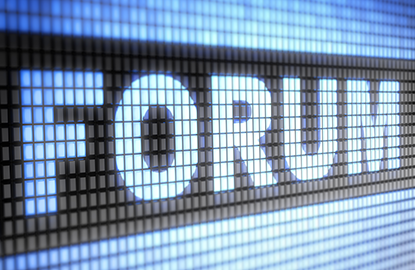 ASEAN as a single economy is forecast to become the third largest economy in the world by 2030, behind only the US and China. The success of the much talked about Asean Economic Community (AEC), set to be established within the year, will be paramount to achieving this.
Forming the backbone of the AEC are small- and medium-sized enterprises (SMEs), which account for up to 80% of domestic employment and contribute between 30% and 53% to the region's gross domestic product (GDP) of US$2.5 trillion in 2014. Yet, many SMEs are ill-prepared to take advantage of the opportunities presented by this move towards comprehensive regional integration.
While there is the Strategic Plan for Asean SME Development 2010-2015 that  provides the framework for SME development in the region, there is a struggle in bringing it to life, and more proactive efforts need to be done to grow SMEs for the economic and social progress of Asean and its people.
There are, in particular, three areas to focus attention on and these require the creation of a task force under the AEC to achieve success.
Access to financing
Let's first look at getting the low-hanging fruits — enabling SMEs that are better prepared and well-placed to expand regionally and then globally. Measures need to be put in place to ensure that SMEs are given access to credit, which will finance their development, whether it is to enter new markets and segments, invest in technology to increase productivity or boost efficiencies by expanding operations regionally.
The AEC task force should look at numerous ways to help SMEs get financing. This could range from introducing regulation requirements to facilitate financing through the region's capital markets, to exploring alternative financing sources such as the Islamic capital markets, venture capital and private equity.
Regional business incubators
Islamic finance in Malaysia, smart cities in Singapore and halal manufacturing in Brunei are examples of industries which Asean members are already focusing on, and can take the lead as regional business incubators.
Instead of individual member countries investing in the growth of multiple industries, there is an opportunity for all members to work in collaboration to find specific niches to champion. The aim would be to establish the equivalent of a Silicon Valley in each country for the different industries where companies — both multinational corporations (MNCs) and SMEs — from the region would gravitate towards to establish headquarters.
From providing the infrastructure to creating a culture promoting the industry's growth, such regional business incubators would provide SMEs the platform to expand both regionally and globally.
This would also encourage the spirit of entrepreneurship within the Asean community, particularly with a young, enterprising population where half of the region's population was below 28.8 years of age in 2014, compared with  40.8 in China and 42.1 in the eurozone, according to a report by Euromonitor.
Regional business association
There are numerous chambers of commerce and business federations within each Asean member country, and there is an opportunity to consolidate this into a regional business association. This would provide a platform for SMEs across Asean to connect with potential business partners and explore market opportunities regionally and globally.
This association could be launched at the 11th World Islamic Economic Forum (WIEF), which will be held in Kuala Lumpur this November where we have heads of states and MNC and SME leaders coming together to explore investment and business opportunities.
Building resilience for equitable growth
Just as in the eurozone, local SMEs are essential for the success of the AEC. Accordingly, Asean member countries must put their best foot forward, go beyond political agendas, and focus on establishing an AEC which will not only drive sustainable progress for the region economically but will share the fruits of success equitably.
---
Tun Musa Hitam is  chairman of the World Islamic Economic Forum (WIEF) Foundation and former deputy prime minister of Malaysia
This article first appeared in Opinion, digitaledge Weekly, on September 7 - 13, 2015.