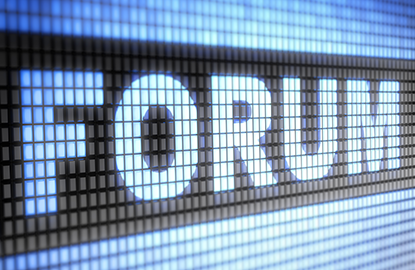 WE are neither a rogue state, nor a failed one. I don't think we will become either. Because I believe in Malaysia.
The track record of post-colonial states are far from impeccable. From Africa to Asia, many newly independent states have not been able to rise beyond the "divide and conquer" structures put in place by their former colonial masters.
Sadly, one after another, they replay the Animal Farm tragedy, stepping into their erstwhile masters' shoes and kept wealth in their own hands. To stay in power, some even deepened the lines of divide and caused the disintegration of their young nations into sectarian violence. Those are the real failed states.
A few countries stand out in contrast. Singapore, which just celebrated its golden jubilee on a high note, is one truly shining example. Malaysia hasn't done too badly either. Whatever your political leanings, we must acknowledge that Malaysia is easily the second-most advanced economy in Asean and a role model for moderate multiracial democracies everywhere. This is the foundation for my belief in Malaysia. There is too much good to be undone.
Indeed, the formula for good is a well-established one:
• Keep the peace;
• Grow the economy; and
• Develop human capital.
These are enormous tasks, made no easier by partisan politics. It is no wonder that strong leaders who can take on the opposition tend to progress their nation faster. But such authoritarianism carries a health warning: if the leaders on top of such a "command and control" apparatus lose this true north formula, the system can collapse just as quickly.
The foundation of all good progress is peace and the main lever to keep it has been the New Economic Policy (NEP) and later, the New Development Policy. The policy purposefully tilts the playing field (especially in terms of public education and employment opportunities) towards the Malays and other bumiputeras. I support it wholeheartedly.
We must know that in the quest to forge a nation, no segment of society can be left behind. But as any good scientist will tell us (no less one as august as Einstein), "doing the same thing over and over again and expecting different results is insanity". The NEP has yielded some results but after 44 years, the government knew it needed to do something different. While the NEP has helped us keep the peace, it has come with some economic and human capital development costs, where complacency and even a sense of entitlement have crept into the national psyche.
Enter the National Transformation Programme. Conceived on a grand scale, Prime Minister Datuk Seri Najib Razak launched it with the help of private and public-sector technocrats. He was staying on the course of success, one that was initiated by his predecessor, Tun Abdullah Badawi.
Back in 2005, the GLC Transformation Programme, under the astute leadership of Tan Sri Nor Yakcop (then Finance Minister), Khazanah Nasional Bhd MD Tan Sri Azman Mokhtar and other leaders of government–linked investment companies (GLICs), confronted the hard questions of performance and meritocracy.
Ten years on, the results have been nothing short of phenomenal. Nearly all GLCs have upped their game and delivered value-creating growth. Some are today seriously challenging for regional supremacy, a deeply meaningful outcome given Asean's increasing integration as an economic zone. As the chair of Asean this year, Malaysia should be in pole position to steer the region to greater heights.
Instead, we are mired in unprecedented crisis. Ironically, it stemmed from financial troubles of a GLIC. Subsequent explanations confused rather than clarified. Malaysians are left bewildered, unable to tell facts from fabrications. In such circumstances, many simply resort to Occam's razor (law of economy), for instance, when befuddled by the amount, source, rationale as well as the flow and location of billions of ringgit, many intuitively accept that the simplest explanation is usually the correct one.
It may be too late now to resort to simplicity but for the long-term good of this country, I wish we could start to put this behind us. There are some signs that now could be the time to make a fresh start.
The two days of Bersih 4.0 concluded without untoward incidents. The peaceful nature of the rally suggests Malaysians from all walks of life, hundreds of thousands of them across the country and the world, want their voices to be heard and have done so in the right way. They are living up to the dictum that the world is a dangerous place not because of wrongdoers but because of those who look on and do nothing.
As the people do something for themselves and for our future generations, the right thing is for our leaders to continue to use the command and control apparatus at their disposal as a force for good. In these difficult times, my National Day wish is for our leaders to carry out their duties wisely: we are not a rogue state and need not resort to the tactics of one.
Focus on our true north and in the near-term, three urgent measures are called for:
• Stoke not sectarian fears and come down hard on anyone who provoke racial and religious differences for they are the true enemies of democracy as they seek to divide by destroying the very basic bonds of our society. Administer hand-up, not hand-out, programmes to lift our people's lives sustainably'
• Manage our fiscal situation, especially prioritising hand-up support for our industries to keep employment strong and keep our trade borders open to attract more investments and create yet more jobs; and
• Develop our workforce, in particular, to generate more skilled employable workers. Keep and attract more talents.
I still believe in Malaysia because throughout our history, when it comes to the final reckoning, whatever the failings may have been along the way, our leaders always did the right thing for the country.
Indeed, our future history books shall recognise Tun Abdullah Badawi more than he is presently credited for, as the grandfather of Malaysia's regional economic champions. Similarly, the measures we take over the coming weeks and months will decide how this generation will be remembered in history. Maybe it's time for a resolution and reconciliation: let the truth prevail, let there be forgiveness and let the country move on.
I am well aware that other scenarios are not unlikely but as I play them in my head, I can't see a better outcome than this. I trust we can all see it too.
Happy Belated National Day, Malaysians. Never before has this day meant so much to each and every one of us.
---
Vincent Chin is neither a management guru nor a corporate captain. He is simply a patriot and believer in the country who wishes that the national leaders would do the right things in the right way for the sake of all our children and our children's children.
This article first appeared in Opinion, digitaledge Weekly, on September 7 - 13, 2015.