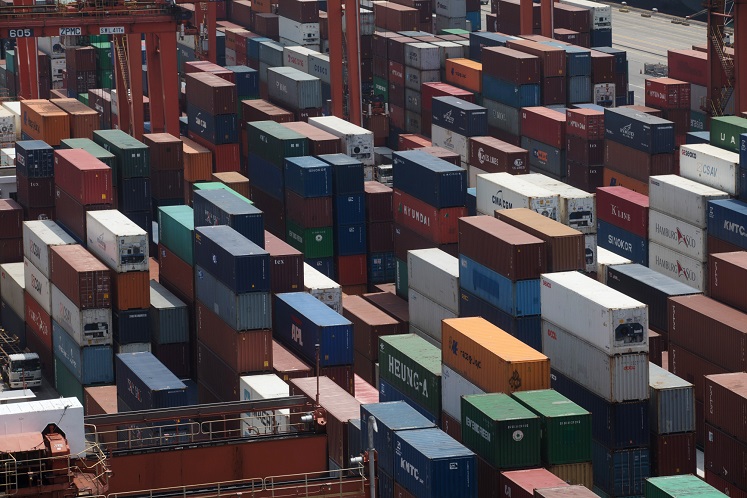 HANOI (June 1): Vietnam reported a trade surplus of US$1.9 billion (RM8.21 billion) in the first five months of this year amid the ongoing complexity for global markets caused by the Covid-19 pandemic, the Vietnam News Agency (VNA) reported.
According to the General Statistics Office (GSO), export turnover reached US$99.36 billion, down 1.7% year-on-year (y-o-y).
The domestic sector's export value was US$33.3 billion, up 10.4% compared to the same period last year, while the FDI sector's exports, including crude oil, were valued at US$66.06 billion, down 6.9%.
Commodities seeing strong growth in export value during the period included machinery, equipment, tools, and spare parts at 25%; computers, electronic products and components at 22.1%; rice at 17.2%; coffee at 2.9%; and cashew nuts at 2.2%.
Those with declining turnover were telephones and components (8.8%), textiles (14.5%), footwear (4.6%), fruits and vegetables (10.3%), rubber (29.6%) and pepper (17.9%).
Import value in the first five months, meanwhile, reached US$97.48 billion, down 3.8% y-o-y, the GSO said.
The US remained the largest importer of Vietnamese goods in the period, with turnover reaching US$24.6 billion, up 8.2%. It was followed by China with a turnover of US$16.3 billion, up 20.1%.
Vietnam's exports to the European Union (EU) and Asean fell 12% and 13.4%, with turnover of US$12.9 billion and US$9.4 billion, respectively.
After posting a solid growth in the first quarter, Vietnam's trade picture has been affected by the Covid-19 pandemic since April. Export turnover in April was just US$19.7 billion, down 18.4% against March and 3.5% y-o-y.