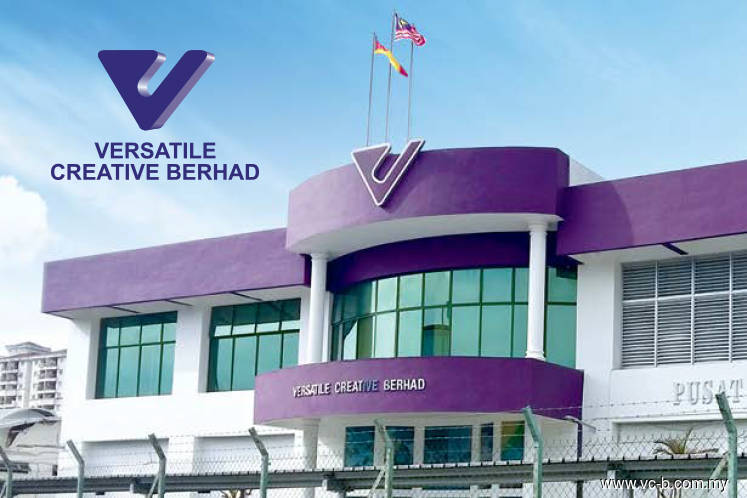 KUALA LUMPUR (Aug 29): As shareholders of Versatile Creative Bhd convene an extraordinary general meeting (EGM) here tomorrow called by its largest shareholder NSK Trading Sdn Bhd to decide on the appointment of seven directors to its board, NSK had also earlier filed a suit against the appointment of two others to the board.
According to an announcement on Bursa Malaysia today, on Monday, NSK filed an originating summons at the Kuala Lumpur High Court against Datuk Lee Kwee Hiang, Datuk Chew Weng Kit, Datuk Eow Kwan Hoong, Chan Feoi Chun, Datuk Wong Kong Choong, To' Puan Rozana Haji Redzuan, Fathi Ridzuan Ahmad Fauzi and Versatile Creative.
According to the court document, NSK is seeking, among others, a declaration that Rozana and Fathi Ridzuan's appointments as directors on Aug 21 are invalid, null and void.
The plaintiff is also seeking a declaration that the affairs of Versatile Creative "are being conducted oppressively and in disregard of the interests" of its members.
It has also sought a declaration that Lee, Chew, Eow, Chan and Wong or "any one or more of them, have in their capacity as directors" of Versatile Creative exercised their powers in a manner oppressive to its members or in disregard to their interests.
Lee is Versatile Creative's executive chairman while Chew, Eow and Chan are non-independent, non-executive directors. Wong is the managing director although he along with the chief financial officer have been fired on Aug 21 for failing to satisfactorily answer allegations against them relating to irregularities in payments amounting to RM2.3 million.
NSK has also applied to the court asking Lee, Chew, Eow, Chan and Wong to seek the consent of the Securities Commission Malaysia (SC) for the exercise of any powers to appoint anyone as director to fill any casual vacancy on the board of Versatile Creative.
Pending the SC's decision, NSK has sought for Lee, Chew, Eow, Chan and Wong to "be restrained from exercising any power or otherwise taking any steps to appoint any person as director" in Versatile Creative.
NSK also sought a declaration that Lee, Chew, Eow, Chan and Wong "cannot exercise any power to appoint any person as a director" without the SC's consent.
According to the filing to Bursa this evening, the court gave an interim order that the chairman of the EGM to be held tomorrow at 2pm or any adjournment thereof, shall be elected by the members at the meeting.
Meanwhile, tomorrow's EGM is to pass ordinary resolutions on the appointments of Datuk Mohd Shariff Omar, Datuk Seri Wira Ayub Haji Yaakob, Tan Sri Abdul Gani Patail, Datuk Hew Lee Lam Sang, Chang Chen Seng, Khat Chee How and Lim Siew Yeng.
Siew Yeng is the daughter of Lim Chou Bu, a major shareholder via his interest in NSK, which operates wholesale grocers in the Klang Valley.
NSK has 28.61 million ordinary shares or a 22.168% interest in Versatile Creative and first emerged as a substantial shareholder in the packaging products manufacturer in July this year.
Trading in Versatile Creative shares has been suspended since Aug 8 due to the company's failure to submit its 2018 annual report within the stipulated time frame.