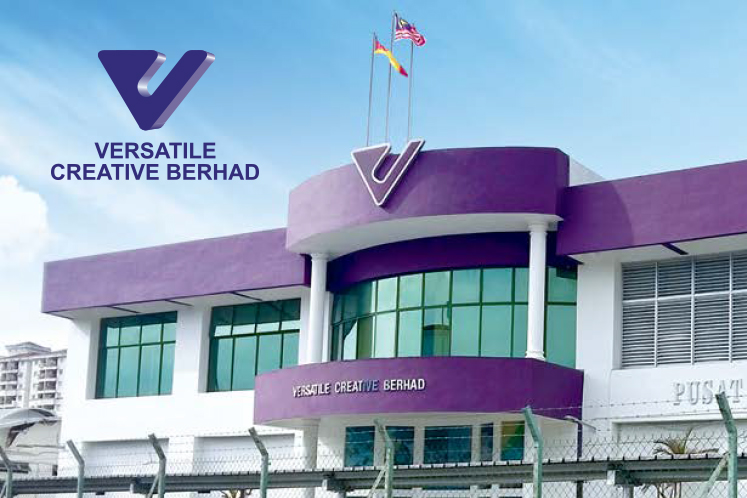 KUALA LUMPUR (April 16): Versatile Creative Bhd saw 5.44 million shares — representing 4.21% of the group's total 129.07 million outstanding shares — traded off-market at a premium today.
The off-market trade was more than 14 times the group's trading volume of 385,100 shares on the open market today.
Bloomberg data showed that the transactions were carried out in one single block within the final hour of trading today, for RM2.18 million, or at 40 sen apiece.
This represents a 19% premium over its open market closing price of 33.5 sen.
Parties involved in the transaction were not immediately known.
However, it is worth noting that Versatile Creative had today fixed the issue price for its private placement of up to 12.91 million shares, at 30 sen per placement share.
The exercise, which is expected to be completed by the third quarter of 2019, will help the group to raise funds of up to RM4.4 million. Of this, RM4.25 million is earmarked to be utilised to finance operations of the group and its subsidiaries.
Versatile Creative shares have declined 53% from its 2018 peak of 72 sen, to value the group at RM43.24 million at its current price.