This article first appeared in Personal Wealth, The Edge Malaysia Weekly, on December 25, 2017 - December 31, 2017.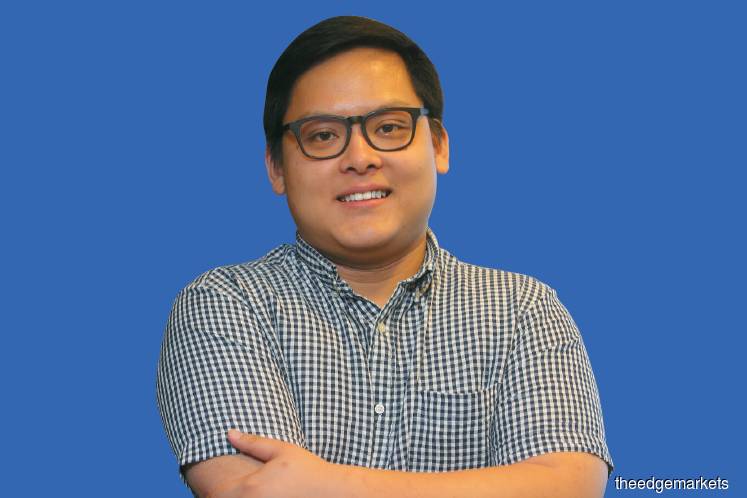 Venture capital (VC), by definition, is a form of equity financing that is used primarily by risky, young, high-growth companies. Not many investors are aware of the impact VC has on the overall economy and the importance of having VC exposure in an advanced portfolio strategy. 
An article published by Stanford Graduate School of Business in 2015 pointed out that about 20% of public-listed companies in the US had received VC funding. One of the many ways to interpret this is that VC should be a part of any professionally crafted investment strategy as it is able to serve as a highly effective enhancer of returns. 
To understand investing in VC, investors need to first figure out the following:
1. The nature of the asset class (the "N")
2. The investment mechanism (the "M")
3. The strategy (the "S")
THE N
Key characteristics of VC as an asset class:
Low liquidity — individuals who invest in VC need to be prepared to have their investment locked up for a few years, in the hope of multiplying their money. That is because the investee companies are not able to provide dividends and they can only cash out when there is an exit.
Varied stages — there are different stages of investment within the asset class and the risk-reward rule applies. For example, angel investors would be the first to take risks in a VC investment, hence they would bear the highest risk and potentially earn the highest return. They are followed by seed-stage investors, series A investors and so on.
Patient investment — more often than not, investors need to stay invested long enough before they see a plausible return. Many start-ups go through a J-curve journey where the business hits a springboard and grows exponentially once it achieves the right combination of hard work and luck.
Active asset — many investors think that being an investor only means providing the capital and the rest is rainbow and unicorns. However, VC is an asset class that requires investors to actively add value and support the investee companies. 
THE M
This is probably the simplest question of the three. There are two main ways of getting exposure to VC — directly or indirectly. An individual can invest directly in a start-up and play an active role as an investor. Or, they can put their money in a VC fund that invests in and manages the companies on behalf of the investors.
For investors who choose to invest directly, these will be the roles you have to play:
1. Deal sourcing — heading to the market to identify good investment targets.
2. Due diligence — after identifying the right target, an investor will have to do research, run background and reference checks and conduct analysis on potential investee companies.
3. Negotiation and deal structuring — once you are happy with the quality of the potential investee company, you have to negotiate the best deal that will work for both you and the promoter of the companies. At times, you will need to convince them that you are the right investor for them.
4. Investment monitoring and development — spending money is always easy, but when it comes to supporting investees and ensuring that they are on track, this is the real heavy lifting.
For investors who are not ready to do all of the above, the best method is to invest indirectly through a fund.
THE S
VC firms invest in trends. They are top-down investors that look for long-term sustainable trends that will leave an impact on industries and businesses. As a VC investor, I look for companies that are working on potential trends that could last longer than the lifespan of my fund, which is usually at least eight years. Thus, the biggest winners of VC investing are generally people who, metaphorically, can see the future. 
Southeast Asia is undergoing a new industrial revolution in the form of digital and deep technology. Every country in Asean is investing in building a technology talent pool, and the value of building a regional platform is very much appreciated in this time and age. 
KEY TRENDS
Here are some key trends that I believe are here to stay:
Trend 1: Traditional industries are starting to innovate
Traditional businesses that were generally referred to as being large and slow now realise the advantage of technology and innovation. The old ways of running businesses may not work anymore in the near future. 
It has become a race to be the fastest company to innovate. If you look at the more developed markets such as the US, China and Japan, much of the VC funding comes from the larger corporations. Southeast Asia is already on that path. In Thailand, many of the large corporations are investing strategically in early-stage technology companies. The same goes for Indonesia. 
In Malaysia, we see many of the big property companies attempting to integrate their ecosystems with start-ups. For example, EcoWorld Development Group Bhd launched Ardence Labs to work with entrepreneurs in providing value add to its tenants.
Trend 2: Expanding horizons to adjacent opportunities
Businesses that have been doing well are now finding it more competitive as new players join the game. This is especially true when established businesses are threatened by new companies that are able to scale at a much faster and cheaper rate. 
A good case in point would be the competition between traditional hoteliers and alternative accommodation platforms such as Airbnb. Airbnb itself has evolved and has started selling tours instead of just rooms. 
Technology has become the enabler to allow businesses to learn and venture into new arenas at a much faster pace and lower cost. This also means that the barriers to entry are now lower than ever, thereby creating opportunities to expand into industries that are relevant to a company's existing core business. 
Here are several industries that are most likely to innovate and scale using technology, which is what I am focusing on for my investment strategy. 
1. Travel and tourism
The total contribution of the travel and tourism sector to the gross domestic product last year was US$40.4 billion (RM167.5 billion), or 13.7% of GDP. It is forecast to rise by 4.2% this year and 5.4% per annum to US$71.3 billion (RM295.6 billion) in 2027, or 15.9% of GDP. These numbers are from the World Travel & Tourism Council. Southeast Asia's travel industry will benefit from higher tourist interest from North Asia, as well as a more vibrant business environment.
2. Food and beverage
The food business is generally considered to be recession-proof. As we welcome more visitors, we will see greater food consumption in Malaysia and the rest of Asean. Also, with more visitors from China, South Korea and Japan, we will see an exchange of culture where food plays a key role. 
3. Property
The property sector has been one of the largest contributors of wealth for many large Malaysian families. This is what I call "old money". Given the competitive landscape of the property sector, many players are starting to explore other areas of opportunities. 
Technology is a natural tool for most of these property players to do exploratory work at a cheap cost. Sunway, for instance, has created its own co-working space — iLabs — where it welcomes ideas that may have a chance of making it to market. In essence, property forms the core of business building as operations are usually tied to specific physical locations or spaces that enable audiences to interact with the business owner. 
4. Logistics and enablers
When there is an intention to consume a particular product or service, there needs to be a way to transport it from point A to point B, to connect people in different locations and to enable transactions to be completed. Hence, logistics and payment solutions are important. 
This sector is important to the growth of other industries. A transaction that cannot be completed is just an intention with no price tag. This is especially important when a large number of the Asean population resides far away from their respective capital cities.
Overall, it is really about how technology companies and start-ups are able to empower traditional businesses in their pursuit of change. In many ways, start-ups are good partners of traditional industries, given their agility and ability to adapt to change.
---
Victor Chua is a Southeast Asia-based venture capitalist at Gobi Partners