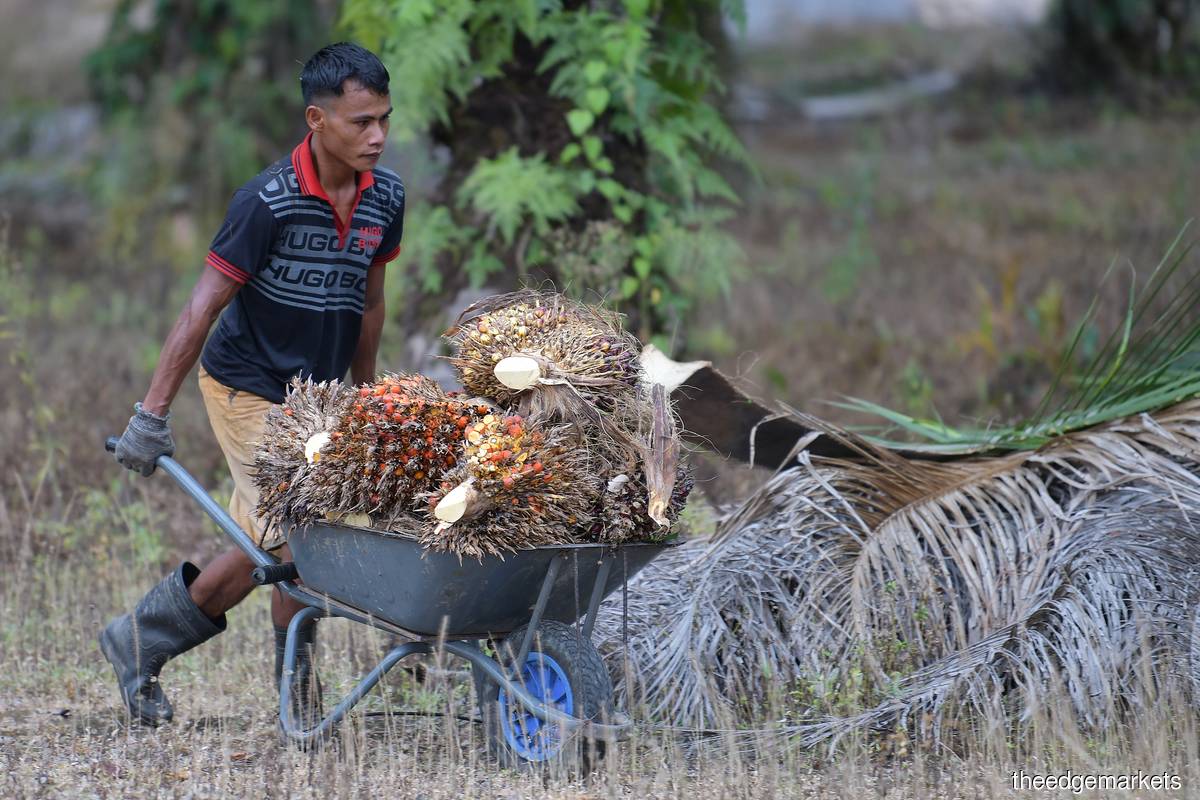 KUALA LUMPUR (Oct 20): World production of four vegetable oils, namely palm oil, sunflower oil, soybean oil and rapeseed oil, is expected to increase by about seven million tonnes for the 2021/2022 period, the biggest growth in four years, according to Oil World.
Its head Thomas Mielke said this follows two years of global production deficit and a sharp decline in vegetable oil stocks.
"If these forecasts materialise, vegetable oil prices are set to decline and meal prices will become relatively stronger during the year," he said in a slide presentation during the Malaysian Palm Oil Council (MPOC) Pointers on Price Trends online seminar on Wednesday.
Mielke said world palm oil production recovered only by 1.7 million tonnes in the October 2020-September 2021 period.
An increase by 3.5 million to four million tonnes is likely for this (2021/2022) season, he said.
Of that, production in Indonesia is expected to rise by 1.7 million to two million tonnes, while output in Malaysia is forecast to improve one million to 1.2 million tonnes, and that of other countries is going to contribute about 800,000 tonnes.
"In Malaysia, the average palm oil yield is likely to fall to a 20-year low in 2021 and total production to only 18.2 million tonnes or even less despite generally favourable weather.
"Overall, for this year, Malaysian palm oil production will turn out about four million tonnes below potential due to, among others, a shortage of labour. However, the situation is likely to improve next year with 32,000 foreign workers allowed to enter the country," he said.
The downtrend in palm oil production has resulted in the crop enjoying new record-high prices in line with the performance of other vegetable prices. 
Recently, Plantation Industries and Commodities Minister Datuk Zuraida Kamaruddin said the government had approved 32,000 foreign plantation workers who had completed their Covid-19 vaccination to be brought into Malaysia in stages starting from mid-October.
Commenting on the Malaysian government's move, Indonesian Palm Oil Association deputy general chairman Togar Sitanggang said allowing the 32,000 workers to enter Malaysia could ease the tension of low production that the world's second biggest producer of palm oil is having now.
He also said that India's duty changes affected the entry of palm oil from Malaysia and Indonesia into the world's biggest palm oil consumer market in 2020.
For January to September this year, India emerged as Malaysia's biggest export destination for palm oil at 22.15%, followed by China (11.38%), the Netherlands (6.4%) and Turkey (4.37%).
Themed "Determining Price Direction Amidst Market Uncertainty", the week-long online seminar shared insights from experts into the markets for Certified Sustainable Malaysian Palm Oil and prospects for palm oil in Asian countries from 2022 onwards.