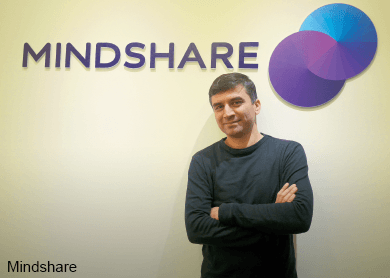 KUALA LUMPUR: Global media agency network Mindshare Asia-Pacific has appointed Varun Channa as Mindshare Malaysia's managing director. Varun takes over the role from Gerald Wittenberger, who returned to Europe at the end of 2014.
Varun previously worked with dairy and beverage multinational company (MNC) Danone Indonesia for six years where he helped to redefine its fresh dairy business and develop the road map for the isotonic beverages.
He was also marketing head and part of the start-up team for Danone India and spent nearly 15 years with advertising agency J Walter Thompson India at its flagship Mumbai office, working with MNC Unilever and other key clients.
Mindshare Asia-Pacific chief operating officer Gowthaman Ragothaman said Varun adds value to the company as he has experience across industries and markets.
"This is the beginning of a new chapter in the whole new world of connected media, where content, creativity and consumer data in the Malaysian market are at the centre of all activities and importance," said Gowthaman in a statement.
Meanwhile, Mindshare Malaysia chief executive officer Girish Menon said Varun has a combination of skills and experience that Mindshare customers expect from the advertising agency.
Varun said he is elated to be joining Mindshare Malaysia as the media is playing a greater role in expanding the businesses of the advertising agency's clients.
"Seeing the pipeline of innovative digital solutions we have, I look forward to us adding greater value to our clients' business," he said.
This article first appeared in The Edge Financial Daily, on April 9, 2015.