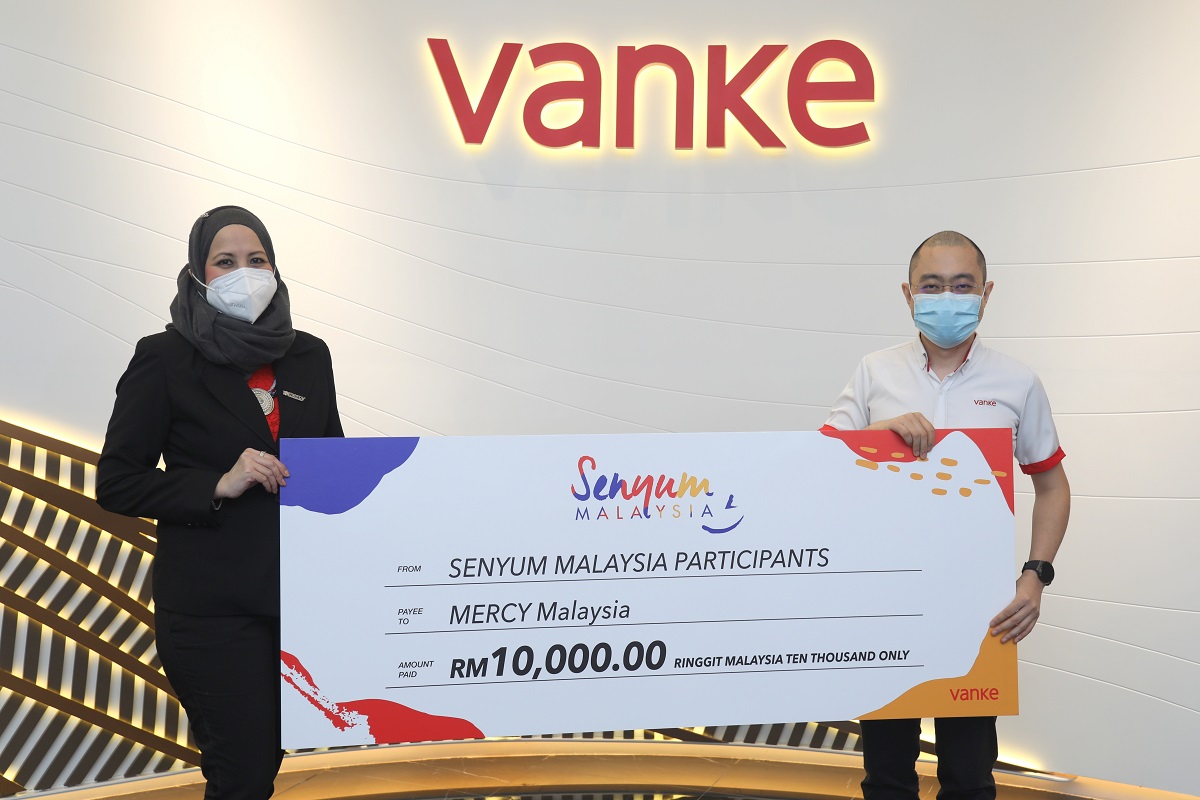 PETALING JAYA (Sept 21): Vanke Malaysia has donated RM10,000 to Mercy Malaysia on behalf of the 1,000 participants who have contributed their smiling photos in the Senyum Malaysia campaign during the Merdeka month.
In a statement, the developer said the campaign aims to represent the togetherness of Malaysians. It is also dedicated to bringing back joy and happiness to all Malaysians during this challenging time.
Managing director Lang Cong said: "The donation is to support Malaysia's healthcare system by contributing to medical services the essential needs of marginalised groups within the country, and we are very happy that fellow Malaysians have joined in with one unified purpose and it was a heart-warming sight to behold."
A total of 1,000 Senyum Malaysia photos with special smiling hand gestures were collected. With every photo collected, Vanke Malaysia donates RM10 to Mercy Malaysia Covid-19 Pandemic Fund.
A photo collage of "SENYUM MALAYSIA" photomosaic and a "SENYUM MALAYSIA" video were also presented at Vanke MY Facebook and Instagram page on Malaysia Day.