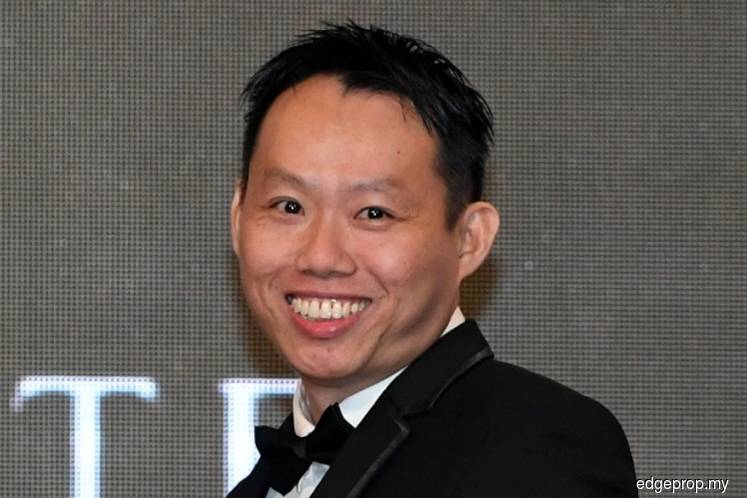 PETALING JAYA (May 2): Valuers are not to be blamed for high property prices because of the use of the comparison approach in their valuation, said the Royal Institution of Surveyors Malaysia (RISM) in a statement today.
"Based on the principles of the comparison approach in arriving at the market value, valuers must take into account all relevant factors affecting value and make adjustments for any dissimilarities. In other words, valuers will not blindly adopt sales data of similar properties as a guide to arrive at an opinion of value without a thorough analysis," said RISM property surveying division session chair Allan Sim (pictured) in the statement.
This was in response to the call made by Malaysia Finance Minister Lim Guan Eng two days ago during the launch of the Property Market Report 2018, for more engagements between the government and private valuers to narrow the disparities in property valuations.
"A property can be valued on different basis and assumptions; it is essential that clear and agreed basis of valuation be established by parties concerned before a valuation is performed," said Sim.
Those who conclude that escalating house prices are contributed by the comparison approach of valuation, he said, failed to have proper understanding of the context of pricing tactics and marketing strategies by developers.
"The pricing strategy by developers is not purely based on the sales comparison of similar properties. In recent years, the headline pricing has been seen to be higher than market based values.
"Valuers were not usually engaged in the process of pricing. In most instances, developers have their in-house team to determine their selling prices in achieving their targets. This systems failure was not uncovered by the research," he explained.
Sim also pointed out that engagements with relevant parties in question are key to having a clear understanding about any issue.
"Efforts by the Securities Commission and Bank Negara Malaysia to engage with valuers and the stakeholders in discussions and focus group meetings in order to formulate better and relevant policies and guidelines should be emulated.
"RISM urges the relevant stakeholders to actively engage with valuers for matters pertaining to the property sector to avoid miscommunication," he added.