This article first appeared in The Edge Malaysia Weekly, on January 21, 2019 - January 27, 2019.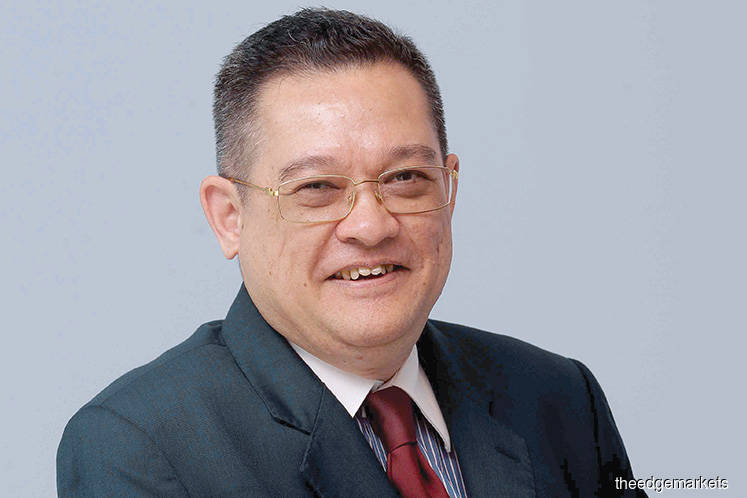 IF 2018 was a tale of two halves for Malaysia because of the 14th general election, 2019 could turn out to be another year of two halves for the stock market as investors adjust to a new administration and its policies.
Michael William Greenall, managing director of Value Partners' Southeast Asia Business, observes that Malaysians will have to adapt to many new measures announced by the Pakatan Harapan government since its unexpected election victory last May.
Notable measures include the increase in the minimum monthly wage by 10% to RM1,100, the casino tax hike and broadband price curbs as well as the deferment, revision and cancellation of infrastructure projects.
"The year 2019 is expected to be a year of two halves. In the first six months, the rakyat will have to adapt to these changes and we expect greater volatility. Hopefully, the second half of the year will be better," he tells The Edge in an interview.
Greenall joined Value Partners Asset Management Malaysia Sdn Bhd last July. Before that, he had spent three years as regional head of research at CGS-CIMB Securities and 14 years with BNP Paribas Securities Services.
A 30-year veteran in the finance sector, Greenall will lead the Malaysian office as well as the regional business expansion efforts of Hong Kong-listed Value Partners Group Ltd.
Value Partners — founded by Penang-born investment maestro Datuk Seri Cheah Cheng Hye — is one of the largest independent asset management firms in Asia, with assets under management of US$15 billion, largely invested in China.
Greenall says Value Partners believes Malaysia is on the right path of reform and that improvement in governance will lead to sustainable growth across different sectors of the economy.
"While improvement in governance and the trickle-down effect cannot be seen overnight, with continuous transparency, we believe this refreshing change will lead to a positive outcome," he says.
Over time, Malaysia could even see a reverse brain drain, he opines.
"We have also had enquiries from people overseas looking to invest in Malaysia, after a long hiatus with no exposure," he adds.
By his reckoning, potential catalysts for the local equity market are the reform of government-linked companies (GLCs), merger and acquisition activities, and an increase in consumer spending.
However, he acknowledges the ongoing concerns over the US-China trade war and the weakening US dollar. "Our house view on trade war is that the risk is largely priced in already. If there is any downside risk, it should be capped at 10% before the market finds the bottom and rebounds."
Greenall says in the last two weeks, the Chinese stock markets have recovered and opportunities are slowly emerging. "In the second half of the year, China's market should be quite positive. If it does well, the rest of the region should stabilise as well."
He singles out semiconductors as a "quite interesting" industry because it could be a beneficiary of the US-China trade fight. "While, for now, that (the trade fight) has cooled off, Malaysia and Vietnam may be beneficiaries of the trade dispute as some Chinese companies are relocating their operations to Southeast Asia."
In 2019, Value Partners favours selected healthcare, insurers and oil and gas plays. If they can pay dividends, even better.
"This time around, compared with the last crisis, many companies have started to deleverage their balance sheets ... they are in a fairly good position," Greenall says.
"If you look at quality of earnings, healthcare, insurance and banks were top performers last year. They should be able to keep the momentum [going] this year, if consumer spending improves."
On the global front, Greenall observes the rapidly changing view on the US Federal Reserve's rate hike — earlier projections were for four this year, but have now been lowered to two or three.
He says some Wall Street watchers even go as far as to predict that there will only be a solitary hike. "This has caused some re-allocation of investment funds back to the emerging markets. There is also some concern that with fewer rate cuts, the US dollar may weaken vis-à-vis regional currencies."
If one takes the view that the greenback may depreciate, then less exposure to the export-oriented counters is probably the best strategy this year, he adds. "But again, if the companies' costs or borrowings are also denominated in US dollars, then it's a natural hedge."
Huge potential in shariah market
Since it was set up 25 years ago, Value Partners has been a value investor in Asia and around the world. In 2007, it became the first asset management firm to be listed on the Main Board of the Hong Kong Stock Exchange.
Over the years, its investment strategies have covered equities, fixed income, multi-asset and alternatives for institutional and individual clients in Asia-Pacific, Europe and the US.
The Malaysian office will house Value Partners' Southeast Asia-focused Quantitative Investment Solutions initiatives such as exchange-traded funds, as well as new business areas, including shariah-compliant funds.
In Southeast Asia, Value Partners has an office in Singapore and Value Partners Asset Management Malaysia will be the regional hub for the Value Partners Group and global hub for shariah-compliant products.
"We moved into our new KL office in Integra Tower at The Intermark this year, just after we were granted our asset management licence by the Securities Commission on Dec 28 last year. At present, Value Partners does not offer any syariah-compliant products, so the Malaysian office has a very important role to play in our future product offerings," says Greenall.
Value Partners currently has about 60 investment professionals in China, who conduct at least 4,000 primary company visits every year to feed information back to its fund management teams to make informed investment decisions.
The firm uses a value-investing approach and invests in well-managed companies that offer long-term returns and stable dividend income.
Closer to home, Value Partners Asset Management Malaysia plans to raise about US$400 million this year, focusing on institutional and sophisticated investors.
"Like most foreign fund houses, our main clients will be institutional investors such as government-linked investment companies and non-GLC funds, private banks and family offices," says Greenall.
He adds that the potential client base is global and includes — apart from Malaysia — Indonesia, Brunei and the Middle East. Even China, which has a Muslim population of about 100 million, could be a customer of its shariah products. "In keeping with our plan to make Malaysia our global syariah hub, we plan for shariah funds to be established and launched in Malaysia."
Save by subscribing to us for your print and/or digital copy.
P/S: The Edge is also available on Apple's AppStore and Androids' Google Play.